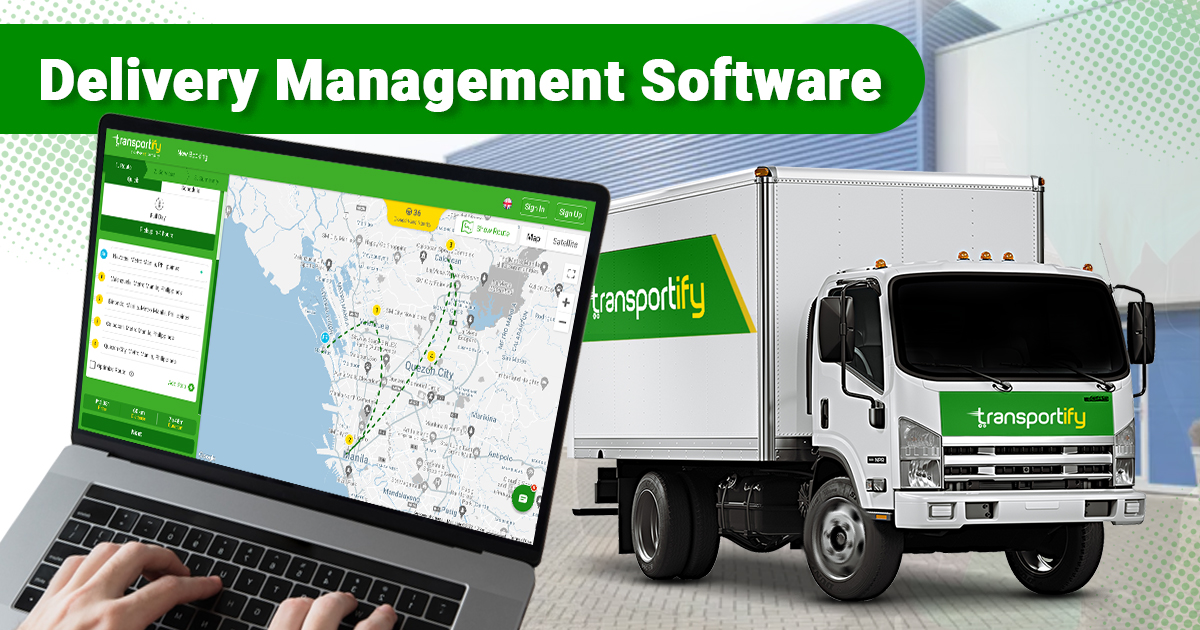 Anywhere in the world, logistics and transportation activities are essential. They are seen as a core pillar of the global economy. Transporting necessary goods, such as medical equipment, and assisting MSMEs (micro, small, and medium businesses) in expanding are all made possible by these operations. Although the term "logistics" has a broad definition, this article will be on delivery management for outbound logistics.
Outsourcing logistics may help businesses expand by allowing them to reach out to new regions and increase their operations. Delivery management software is perfect for anybody who needs a wider range of shipping services, whether they are an individual or a business attempting to develop.
Read how can access to nationwide services support your business expansion efforts.
What Is Delivery Management Software and How Does It Help?
Delivery management software is vital for anyone who wants to simplify organizing and completing deliveries from start to finish. Both drivers (agents) and end users can enjoy it. Dispatchers can automate pickup and dispatch procedures and receive the best routes for speedy customer delivery. But, end users can view all driver information and track the status of their packages in real time. Customers can call the driver to find out the status of their shipments.
Assume that your customer receives the incorrect item or that the delivery is delayed and the consumer has to wait a longer period. Any of these situations could cost you clients and damage your reputation. Install appropriate delivery management software, like Transportify, to avoid incidents of this nature.
Delivery management software provides a comprehensive overview of all deliveries, allowing you to keep tabs on delivery personnel and their operations. Agents may be given tasks at any time, along with the window of time they have to do them. Our Transportify mobile app, on the other hand, gives agents access to all the information about the customer's order. Additionally, they can inform our customers of any delays.
Delivery Management Software Applied to Operations
Have you ever fielded calls from clients asking when their deliveries would arrive? Then become irate when you couldn't provide an answer? Your driver's location is accessible through delivery management software, saving you and your staff the time and effort of having to phone around while your customer waits. The delivery procedure is as easy and flawless as workable using delivery management software. You can arrange the routes for your drivers in seconds rather than spending hours doing it. The route optimization system organizes all your deliveries. This also generates the most effective routes for your drivers once you submit your list of stops.
Vehicles and trucks you can book from the Transportify app.
Vehicle Type
Dimensions/
Weight Limits
Base Price


(Metro Manila)

Base Price


(Outside Metro Manila)

Base Price


(Visayas/Mindanao)

Wing Van 

32 to 40 x 7.8 x 7.8 ft




12000kg to 28000kg

7500 PHP

6500 PHP

6500 PHP

6w Fwd Truck

18 x 6 x 7 ft




7000kg

4850 PHP

4850 PHP

4850 PHP
Closed Van

10 to 14 x 6 x 6 ft




2000kg to 4000kg

1800 PHP

1450 PHP

1450 PHP

Open Truck

10 to 21 x 6 ft x open




2000kg and 7000kg

2300 PHP

1950 PHP

N/A

Mini Dump Truck

10 x 6 ft x open




2000kg

1500 PHP

1200 PHP

N/A

L300/Van

8 x 4.5 x 4.5 ft




1000kg

430 PHP

330 PHP

310 PHP

Small Pickup

5 x 5 ft x open




1000kg

310 PHP

250 PHP

220 PHP

Light Van

5.5 x 3.8 x 3.8 ft




600kg

250 PHP

192 PHP

225 PHP

MPV/SUV

5 x 3.2 x 2.8 ft




200kg

160 PHP

130 PHP

140 PHP

Sedan

3.5 x 2 x 2.5 ft




200kg

140 PHP

110 PHP

120 PHP
What Kinds of Companies Use Delivery Management Software?
A variety of companies use delivery management software. This includes small, medium-sized, and large corporations.
Smaller and Midsize Businesses
Smaller and medium companies need delivery management software with features. Examples are real time tracking and automated logistics pickup and delivery dispatch because they have smaller fleets of drivers. These firms need this delivery management software to track not only each delivery but also the client experience. All companies need to make sure their customers are taken care of. Smaller companies rely more on customer satisfaction to maintain success.
Large Businesses
For large enterprises, more sophisticated capabilities are needed. This is to guarantee that every delivery is executed without issue. It includes delivery management software that provides a trusted proof of delivery mechanism that enables digital signatures from customers. Another wonderful tool for holding larger fleets accountable while they're on the job is GPS tracking. A smart technique to reduce issues like missing or lost packages or team members using vehicles for personal use is to access route replay.
Another useful tool for bigger companies looking to cut down on time spent on driver route planning is route optimization. This kind of delivery management software makes the process faster. It is because business owners don't have time to design every single route for their team members. To design the most efficient route, route optimization considers the number of reservations and the drivers' availability.
Challenges of Delivery Management
The challenges of delivery management can vary depending on the company and the products or services delivered. However, some common challenges include:
ensuring timely delivery
maintaining quality control
managing customer expectations
dealing with unexpected delays or problems.
Timely delivery is often a challenge for delivery managers, who must ensure that products or services arrive at the customer's doorstep when promised. This can be difficult to coordinate, especially if multiple shipments go to different locations.
Maintaining quality control is another challenge. Managers must check that all products or services meet the customer's expectations in terms of quality and condition. This can be difficult if many different items are delivered from different suppliers.
SEE ALSO:
Expect These Benefits When using Delivery Management Software
The pandemic has increased demand for delivery standards. They have altered over the last few years. Organizations are always seeking ways to enhance both their operations and customer support.
Greater Efficiency
Utilizing delivery management software increases efficiency due to route optimization. Route optimization saves your drivers the worry and time associated with creating routes by hand. This increases the effectiveness of your company since it finds the best routes by considering the availability of your drivers and the volume of reservations.
Flexibility
Last-minute deliveries don't have to cause chaos in the rest of your schedule. You have the freedom to add bookings whenever they arise with the use of delivery management software. This will increase the number of deliveries your driver will do.
Visibility
Real time tracking is provided by delivery management software so you can track where your crew is at all times. You may rest easy knowing that deliveries are being made with this degree of visibility. Additionally, you may search the driver's locations if a customer calls and asks about their delivery's whereabouts.
Enhancing Customer Experience
Using delivery management software can help you provide better customer service. With the aid of this technology, you may provide customers with a live tracking link and a precise delivery ETA. No more extended periods between 7 am and 7 pm. An excellent strategy to enhance client satisfaction and encourage repeat business involves them in the delivery process.
| | | |
| --- | --- | --- |
| | or | |
Frequently Asked Questions:
How can delivery management software help MSMEs?
🚚 Small and medium enterprises (SMEs) often find it difficult to manage their deliveries effectively. This is because they generally do not have the resources or manpower to track their shipments properly. This can lead to missed deadlines, late deliveries, and even damaged goods. Delivery management software can help SMEs overcome these challenges by providing them with a complete view of their delivery operations. The software can help businesses track their shipments, monitor delivery progress, and manage customer expectations. In addition, delivery management software can help businesses automate their delivery processes, further improving efficiency and productivity. So if you are an SME looking to improve your delivery operations, consider using delivery management software. It can help you save time and money.
How can delivery management software help large companies?
🚚 There is no question that large companies face unique challenges when it comes to managing their deliveries. The stakes are high, from coordinating multiple locations and teams to dealing with unforeseen circumstances. That's why delivery management software can be valuable for these organizations. Delivery management software can help large companies in many ways. It can provide a central repository for all delivery-related information. This can include customer addresses and contact information to order details and tracking numbers. Having this information in one place can make it much easier to coordinate deliveries across multiple locations.