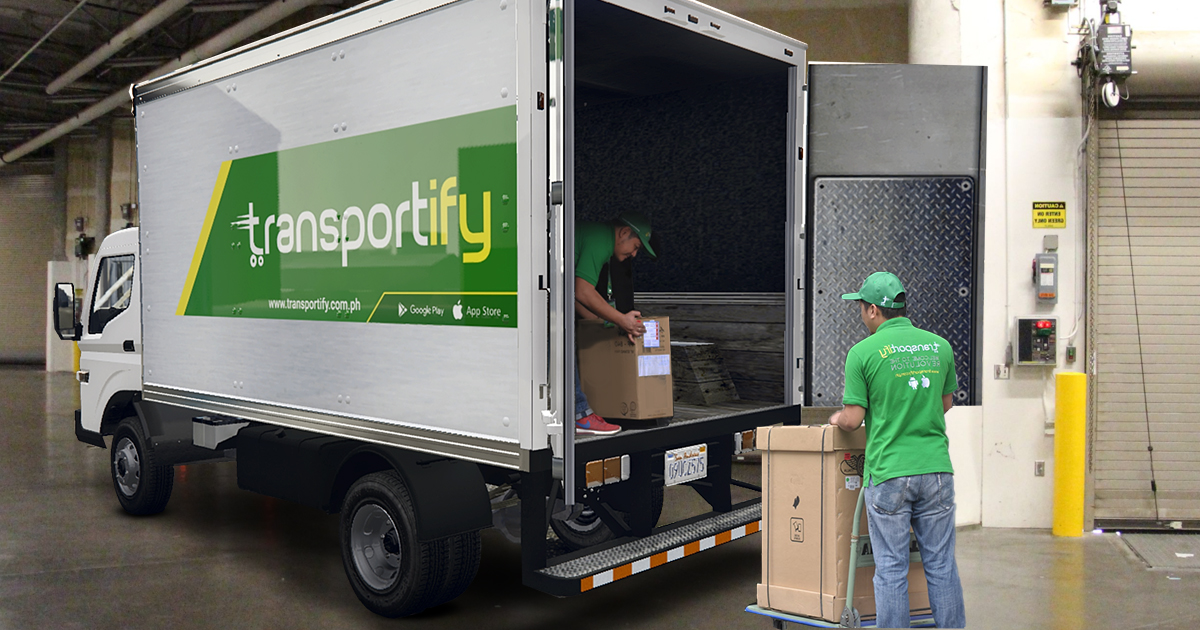 At Transportify, we realize that business delivery services are very much important to any company. Without this crucial logistics capability, many businesses would find it extremely difficult to move goods and fulfill customer requirements. But delivery services is an intricate subject and needs a lot of planning and resource commitment. That is where a logistics company like Transportify comes into the picture. By using  Transportify, businesses do not need to invest heavily on delivery trucks for the logistics operation. They can simply download the app, and make a business delivery booking with Transportify.
What are the Industries that Heavily Use Business Delivery Services?
In this article, we are going to explore some of the industry verticals that make good use of our business delivery services. For more information on what we do and how we can help your business grow, please read on.
The table below shows the vehicles types of Transportify fit for business delivery operations.
Vehicle Type
Cargo Dimension
Capacity
Vehicle Type
Cargo Dimension
Capacity

Economy (Sedan/Hatchback)


L: 3.5 ft
W: 2 ft
H: 2.5 ft



200 kg



Light Van

L: 5.5 ft
W: 3.8 ft
H: 3.8 ft



600 kg




L300/Van

L: 8 ft
W: 4 ft
H: 4 ft

1000 kg

Small Pickup
L: 5 ft
W: 5 ft
H: Open

1000 kg




Closed Van (4W)


L: 10 ft
W: 6 ft
H: 6 ft



2000 kg



6w Fwd Truck

L: 18 ft
W: 6 ft
H: 7 ft
7000 kg

10w Wing Van (32ft)

L: 32 ft
W: 7.8 ft
H: 7.8 ft

15000 kg

Wing Van (40ft)
L: 40 ft
W: 7.8 ft
H: 7.8 ft

28000 kg

Pickup Truck

L: 10 ft
W: 6 ft
H: Open

2000 kg


Long Pickup Truck

L: 18 ft
W: 6 ft
H: Open
7000 kg



Mini Dump Truck

L: 10 ft
W: 6 ft
H: Open

3500 kg
Distributors of FMCG Products and Consumer Staples
Fast-moving consumer goods are cheaper, fast-selling items that are typically in high demand. Products such as consumables, snacks, soft drinks, cosmetics, over-the-counter drugs, and more are considered to be FMCG (Fast Moving Consumer Goods) products. 
These types of products are highly appealing to some businesses due to their high demand. Of course, with everything, there are always pitfalls and hurdles that need to be tackled efficiently. For example, FMCG products tend to be relatively inexpensive. This means that there is a lower mark-up on each item which is why it is always important to sell in bulk where possible and to streamline the delivery as much as possible. 
When profit margins are relatively low compared, every single penny counts. Thus, having a reputable business delivery service provider with a large number of truckers is important to ensure that logistics requirements are always fulfilled.
The way that Transportify helps fast-moving consumer goods companies is through outbound logistics, commonly in the form of last-mile delivery operations.
SEE ALSO
As the name suggests, last-mile delivery is the final stage of the product transportation process. By this point, the products will have left the manufacturer's warehouse and on their way to the distribution centers or even straight to the homes of individual customers. 
This last-mile delivery stage is the most crucial and indeed, the most expensive. Many businesses struggle to streamline their last-mile delivery. In fact, most businesses spend 53% of their total cost of shipping on this last mile! Over half of the budget goes to the shortest journey. Thus, it has never been more important to work with a reputable company that has dedicated countless hours to streamlining its last-mile delivery service. 
Next up we have consumer staples. These are items that are essential to consumers. For example, food and beverages, household goods, hygiene products, and in many cases, alcohol & tobacco products. 
With the COVID-19 pandemic, many vulnerable people have been unable to go out and do their grocery shopping by themselves. Thus, companies like Transportify have been essential in helping those vulnerable people get what they need, via our delivery services. 
This has also been highly beneficial to the e-Commerce businesses (both established and brand-new) to expand their customer base and capitalize on a difficult situation. In fact, the growth of the e-commerce industry during the pandemic can be attributed to the network of logistics companies supporting its delivery operations.
Food and Beverage establishments
The food and beverage industry has also been hit hard by the pandemic. Many restaurants and bars have been forced to close down due to a complete loss of business. Others have managed to hold on and keep a reasonable income flowing through their takeout and delivery services. 
The way that Transportify has helped to keep these businesses afloat is through delivering on behalf of service suppliers for restaurants. For example, all of their ingredients and materials for facilitating an efficient food delivery service are handled by the delivery service vehicles of Transportify. We have bridged the gap and ensured that as many restaurants as possible have been able to function in one way or another during tight lock-down measures. Transportify has also fulfilled customer food orders straight to their homes. This is another way that a third-party logistics provider like Transportify has helped the food and beverage industry.
Appliance and furniture Companies
Many consumers have also taken advantage of the lockdowns to purchase new equipment or gadgets for the house. In fact, some people have even taken advantage of this pandemic in order to buy property for less, which made heavy and bulky goods delivery an essential service.
Furniture and appliance delivery, as well as other large bulky items, are all logistics solutions that Transportify can provide. An appliance or furniture company need not have their own fleet of delivery vehicles for logistics operations. At Transportify, our delivery drivers are all well-trained and able to provide a thorough delivery service for those who are unable to transport bulky items themselves. 
Companies that need office equipment movement
With the lockdown restrictions and physical distancing protocols in place, many companies had to adopt a work-from-home setup. This means that employees will be continuing their daily work but from the comfort of their home as a precautionary measure against the spread of the virus.
And in order for a company to be well equipped to handle this change in the working setup, office equipment had to be transferred from the office to the home of the client. And that requires numerous deliveries, especially in the case of many multinational companies. Of the many industries that availed this type of service, it was the BPO (business process outsourcing) companies that heavily benefited from the office equipment movement service of Transportify.
Lastly, in case your company needs interisland cargo delivery services, the table below shows the rates and available vehicle types of Transportify for RORO (roll on roll off) shipping.
Conclusion
Transportify has been instrumental in providing logistics services to many industries, especially during lockdowns. We have done our utmost to keep some semblance of normality alive whilst making essential and non-essential deliveries alike for a multitude of businesses and individuals. 
If you are in the market for a third-party logistics company and want to save money on your last-mile delivery, then Transportify is at your service. 
Our customer service team is available around the clock to assist you. Whatever you want to know, whether is how we can be of benefit to your business growth, or the wide variety of delivery vehicles at your disposal, simply contact us today. You may also check out our corporate account for businesses that are in regular need of deliveries.
To download the Transportify app, scan the QR code below or click on one of the buttons.
| | | |
| --- | --- | --- |
| | or | |
Frequently Asked Questions:
Why are business delivery operations important?
? Business delivery operations are important because they enable many companies to carry out their function. For example, it will be difficult for a supermarket to operate if it did not have the business delivery service of replenishing goods across different locations. Furthermore, an e-commerce retail company will not be able to grow if it can not deliver goods to clients. These are just a few examples of why business delivery operations are important.
What delivery service providers can I use for my business?
? If you are looking for small parcel delivery services, then Grab or MrSpeedy is the right company for you. They have a large fleet of motorbikes that can handle courier delivery services. They also have insurance for your delivery bookings. But if you need on-demand cargo delivery, Transportify is the right choice for your needs. Transportify has a wide range of vehicle types from sedans all the way to 10 wheeler wing vans. Just recently, Transportify opened its interisland delivery service which would allow companies or individuals to ship heavy cargo from Luzon or Cebu to the Visayas and Mindanao.