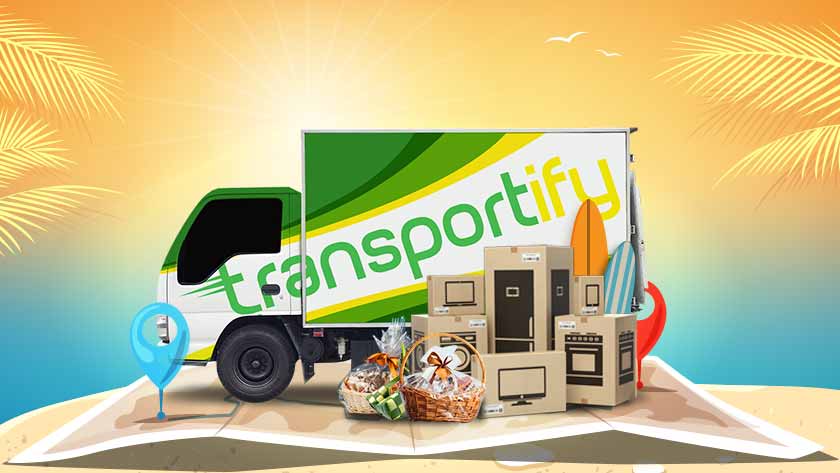 Many people benefit from the summer, but what effect does it have on your business? And is there anything that you can do to keep your business functioning without running into any problems during this season?
Summer Sales
Many e-commerce stores put on big summer sales to shift new stock, and demand for deliveries tend to increase. More and more people will be jumping online to order some new summer-wear to accommodate the higher temperatures and to keep up with the latest fashion trends. This will result in cash on delivery logistics services in the Philippines being incredibly busy.
Logistics company in the Philippines are certainly helpful during the summer, however higher demand often results in higher prices. Here at Transportify, we take great pride in offering our services at some of the most competitive prices.
For e-commerce stores with a large online sale this summer, we have the infrastructure in place to deal with it. The services that Transportify logistics offers are simple and efficient. If you'd like to explore our app more, click on the button below.
The roads tend to get busier.
With more and more people flocking to Manila and other popular destinations in the Philippines, the roads tend to be busier during the summer months. This is why it is important for companies to use the most efficient freight logistics services available to them.
Transportify provides one of the most efficient logistics services in the Philippines today. This is largely due to our dedicated customer service and state-of-the-art GPS tracking technology. Our drivers can be updated in real-time when traffic and accidents occur on the roads and re-route them in order to maintain efficiency when completing deliveries.
Additional benefits include being able to update your customers as and when they can expect to receive their deliveries. So, for stores and restaurants that are relying on a steady supply of goods and produce, this is something that they will be grateful for. Consistency is key, and Transportify can provide you exactly that and many more to offer!
| 1 | 2 | 3 |
| --- | --- | --- |
| Get these Extra Services at Low Cost: | | |
| Help from Driver | Extra Helper | Up to 23 Stops |
Perishable items and products need to be moved quickly.
Of course, the summer months in the Philippines are renowned for being incredibly hot. This means that your freight logistics provider of perishable products must be faster and should be able to keep them at a reasonable temperature. Transportify logistics has a large fleet of vehicles, including closed vans. If you are due to experience an influx of orders and need assistance with making faster deliveries, then we will be able to help you with that.
Stock-up in advance.
Of course, with the spike in tourism, demand for certain items increase. In preparation for the influx of tourists. Hotels and restaurants will experience higher numbers and will need the more produce to accommodate this increase.
Additionally, the shipping of larger items such as outdoor and garden furniture increases. So, if you are the owner of a hotel or restaurant and would like to order new furniture for delivery for the summer months, then we would advise getting these orders in as early as possible.
As a leading logistics company in the Philippines, we can accommodate you with affordable and efficient freight logistics and shipping services. If you'd like to know more about how it works, then do not hesitate to contact us. We have a friendly team of advisors who will gladly assist you with your inquiry!