×
Fleet & Prices of the Best App for Delivery Service In Mega Manila
In this page is Transportify's fleet and prices for Mega Manila. Why is Transportify the best app for delivery service in Mega Manila? Because Transportify brings a modular approach to traditional truck rental for delivery service. Instead of pricing our service on a fixed rate based on a full day truck rental, Our app for delivery service base the price on the size of the vehicle, distance, and other extra service options the customer avails.
Transportify Is Recognized as the Top Manila Car Rental for Delivery Service
Pledge by the numerous active users of the delivery app, Transportify is renowned as the leading Manila car rental for delivery service because of the flexible vehicle & pricing options. The larger the vehicle, the further the distance, and the more extra services you select, then the higher the price. Currently the available vehicles in Manila are Sedans, Hatchbacks, SUVs MPVs, L300s, Vans, and Closed Van Trucks with plans of expanding to larger truck options soon.
Our economy vehicles' price starts at a base fare of P190.00 and can accommodate up to 200kg or equivalent to 3 extra large balikbayan boxes or you can choose the "Extra Space Option" to upgrade the vehicle for more space which can carry 9 extra large balikbayan boxes or 300kg. Favored amongst SMEs who needs to rent a car in manila for delivery service of medium to light packages.
Our Vans or L300 is the go-to vehicle of bigger companies who needs replenishment of stocks when using our delivery app. These vehicles can carry up to a maximum of 1000 kg or 19 balikbayan boxes to load more cargo at once.
Multinational companies and large enterprises uses Transportify's truck rental services for transportation and logistics services. Enabling seamless delivery service of massive cargos. Our closed vans can carry up to 1700 kg or 31 extra large balikbayan boxes and what's great is you can upgrade to "Extra Space" enabling customers to now be able to deliver up to 1900 kg or 62 extra large balikbayan boxes.
Transportify also provides fixed price long haul delivery service to key provincial cities if you're planning to transport outside the Metro. You can view our media to know more why Transportify is the best truck rental app for delivery.
---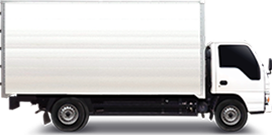 Closed Van Extra Space
L: 280 cm
W: 205 cm
H: 205 cm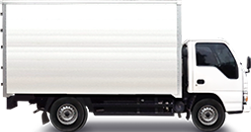 Closed Van

L: 200 cm
W: 180 cm
H: 175 cm
Standard Price

Full Day Price
50 per km
Included Free

Extra Options

Driver

Fuel

Loading / Unloading

CS 24/7

App Features

1 Extra Helper

2nd Extra helper
for heavy goods
₱200 for 1st & 2nd destination
+₱50 per destination
(3rd-10th)
Free from 11th to 15th destination

Additional destination
for more deliveries
Up to 15
destinations
+₱100 per additional
destination

Tolls
for faster route
Requires your
advance permission
Reimburse
actual cost

Parking
for faster service
Requires your
advance permission
Reimburse
actual cost

Extra space
for more cargo
₱400
Included Free

Extra Options

Driver

Fuel

Loading / Unloading

CS 24/7

App Features

1 Extra Helper

Unlimited Distance/Stops


Within Service Area

Overtime
Up to 6 Hours
₱150 per hour

2nd Extra Helper
₱400 per Full Day

Extra Space
₱400 per Full Day
---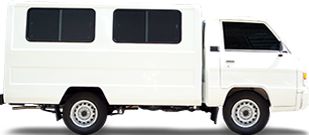 L300
L: 210 cm
W: 125 cm
H: 125 cm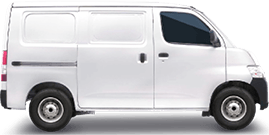 Van
L: 210 cm
W: 125 cm
H: 125 cm
Standard Price

Full Day Price
30 per km
Included Free

Extra Options

Driver

Fuel

Loading / Unloading

CS 24/7

App Features

Extra helper
for heavy goods
₱200 for 1st & 2nd
destination
+₱50 per destination
(3rd-10th)
Free from 11th to 15th
destination

Special help by driver
for heavy goods
₱60 per destination
(First 2)
+₱30 per destination
(3rd - 10th)
+₱20 per destination
(11th - 15th)

Additional destination
for more deliveries
Up to 15
destinations
+₱30 per additional
destination

Tolls
for faster route
Requires your
advance permission
Reimburse
actual cost

Parking
for faster service
Requires your
advance permission
Reimburse
actual cost

Friday surge
for better fulfillment
For Friday pick-up
bookings only
Additional 15%
of cost
Included Free

Extra Options

Driver

Fuel

Loading / Unloading

CS 24/7

App Features

Unlimited Distance/Stops


Within Service Area

Overtime
Up to 6 Hours
₱100 per hour

Extra Helper
Up to 2 Helpers
₱400 per Helper
per Full Day

Special Help by Driver
₱200 per Full Day
---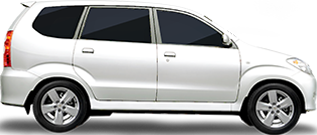 Economy Extra Space
L: 175 cm
W: 100 cm
H: 85 cm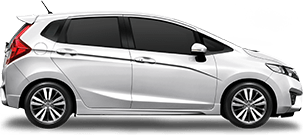 Economy
L: 120 cm
W: 65 cm
H: 80 cm
Standard Price

Full Day Price
20 per km
Included Free

Extra Options

Driver

Fuel

Loading / Unloading

CS 24/7

App Features

Extra helper
for heavy goods
₱200 for 1st & 2nd
destination
+₱50 per destination
(3rd-10th)
Free from 11th to 15th
destination

Special help by driver
for heavy goods
₱60 per destination
(First 2)
+₱30 per destination
(3rd - 10th)
+₱20 per destination
(11th - 15th)

Additional destination
for more deliveries
Up to 15
destinations
+₱30 per additional
destination

Tolls
for faster route
Requires your
advance permission
Reimburse
actual cost

Tolls
for faster service
Requires your
advance permission
Reimburse
actual cost

Friday surge
for better fulfillment
For Friday pick-up
bookings only
Additional 10%
of cost

Extra space
for more cargo
₱100
Included Free

Extra Options

Driver

Fuel

Loading / Unloading

CS 24/7

App Features

Unlimited Distance/Stops


Within Service Area

Overtime
Up to 6 Hours
₱100 per hour

Extra Helper
Up to 2 Helpers
₱400 per Helper
per Full Day

Special Help By Driver
₱200 per Full Day

Extra Space
₱100 per Full Day