×
Fleet & Prices of the Best App for Delivery Service In Pampanga.
You can read on this page Transportify's fleet and prices for Pampanga. Transportify has now brought to Pampanga modular pricing through our delivery app. Basing the price for Pampanga delivery to distance of location, vehicle, and extra services customer chose.
The Leading Car Rental in Pampanga for Intracity Provincial Delivery Service.
Due to the flexible pricing matrix of Transportify's car rental in pampanga for delivery, Customers can save up to 40% compared to traditional logistics company. You can see the full pricing and services here to compare how affordable our delivery app is compared to other provincial delivery companies.
The available vehicles in the delivery app customers can book are Sedans, Hatchbacks, SUVs MPVs, L300s, and Vans such as Hiace and Hilux with launching larger vehicle options soon. Extra services includes special help by driver, an extra helper for loading / unloading of heavier packages and adding multiple destinations.
Base fare for Economy vehicle is P170.00 and can accommodate cargo equivalent to 3 extra large balikbayan boxes (200 kg). Best for delivery in pampanga of lighter packages like cakes for safe delivery and avoid damage. You can also upgrade to a larger vehicle with the "Extra Space Option" to carry cargo of up to 9 extra large balikbayan boxes (300kg). The best when you rent a car in pampanga for delivery of stocks for SMEs.
Vans and L300 is the perfect vehicle to book for larger items including furniture and appliances. These vehicles can load up to a maximum of 1000 kg or 19 balikbayan boxes! You can fit inside two motorcycles. The next best alternative provincial delivery for house moving (Lipat Bahay).
Fixed price Long haul provincial delivery is also now available from Pampanga to selected cities including Metro Manila, Subic, Tarlac, Baguio, and Cabanatuan with more routes opening soon. Read more about the latest updates of Transportify's Pampanga delivery services in the media page.
---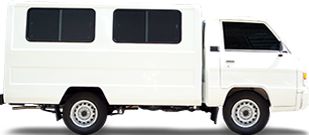 L300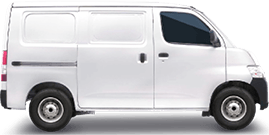 Van
Standard Price

Full Day Price
30 per km
Included Free

Extra Options

Driver

Fuel

Loading / Unloading

CS 24/7

App Features

Extra helper
for heavy goods
₱160 for 1st & 2nd
destination
+₱50 per destination
(3rd-10th)
Free from 11th to 15th
destination

Special help by driver
for heavy goods
₱50 per destination
(First 2)
+₱30 per destination
(3rd - 10th)
+₱20 per destination
(11th - 15th)

Additional destination
for more deliveries
Up to 15
destinations
+₱30 per additional
destination

Tolls
for fastest route
Requires your
advance permission
Reimburse
actual cost

Parking
for fastest service
Requires your
advance permission
Reimburse
actual cost
Included Free

Extra Options

Driver

Fuel

Loading / Unloading

CS 24/7

App Features

Unlimited Distance/Stops


Within Service Area

Overtime
Up to 6 Hours
₱100 per hour

Extra Helper
Up to 2 Helpers
₱350 per Helper
per Full Day

Special Help By Driver
₱150 per Full Day
---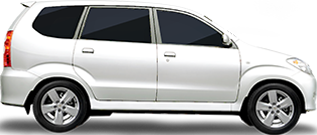 Economy Extra Space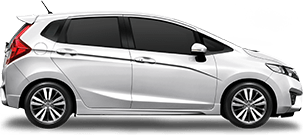 Economy
Standard Price

Full Day Price
20 per km
Included Free

Extra Options

Driver

Fuel

Loading / Unloading

CS 24/7

App Features

Extra helper
for heavy goods
₱160 for 1st & 2nd
destination
+₱50 per destination
(3rd-10th)
Free from 11th to 15th
destination

Special help by driver
for heavy goods
₱50 Per Destination (First 2)
+₱30 per destination
(3rd - 10th)
+₱20 per destination
(11th - 15th)

Additional destination
for more deliveries
Up to 15
destinations
+₱30 per additional
destination

Tolls
for fastest route
Requires your
advance permission
Reimburse
actual cost

Parking
for fastest service
Requires your
advance permission
Reimburse
actual cost

Extra space
for more cargo
₱100 per Full Day
Included Free

Extra Options

Driver

Fuel

Loading / Unloading

CS 24/7

App Features

Unlimited Distance/Stops


Within Service Area

Overtime
Up to 6 Hours
₱100 per hour

Extra Helper
Up to 2 Helpers
₱350 per Helper

Special Help by Driver
₱150 per Full Day

Extra Space
₱100 per Full Day