×
Closed Van Moving Truck for Hire for Long Haul Freight Transportation
Transportify's closed vans for long haul provincial delivery is the best provincial freight transportation truck for hire in the market, offering a fixed price city-to-city matrix. A highly competitive pricing against traditional moving truck for rent to provide customers the relief of delivering high ratio cargo to anywhere Luzon without breaking the bank.
Transportify's long haul moving truck for hire is 40% cheaper compared to traditional freight transportation company.
Our long haul moving truck service provides flexible cost management to provide continued growth for your business outside Metro Manila and Pampanga. Offering transparent moving truck prices when delivering to key provincial cities. Pay as low as P3,500 all-in. Prices already include an extra helper to assist loading of your cargo from its pickup location and unloading them to its destination. You can also book a 2nd Extra helper for more support at a reasonable price. You don't even have to worry about the toll gates and parking fees for they are part of our service package, regardless of where you are heading, an advantage that other freight transportation truck for hire doesn't offer. Our closed van moving truck can be tracked through the app so you'll know where your cargo is and what time it'll arrive at its destination. As an added benefit, we have 24/7 customer support to assist and update you of your booking.
Transportify's closed vans can carry up to a maximum of 1700 kg or 31 Extra Large Balikbayan Boxes, deliver appliances, furniture, and bulk supply. You can also upgrade to "Extra Space" and be able to load 1900kg or 62 Extra Large Balikbayan Boxes, the best moving truck for hire choice. Deliver from Metro Manila and Pampanga to anywhere in Baguio City, Pangasinan, Pampanga, Batangas City, San Pablo, Lipa, Tarlac City, Cabanatuan, Subic, and Lucena with more routes opening soon. Never have to look for another "truck for hire" to fulfill your long haul freight transportation. Check out the price calculator to see the full price list of our long haul so you can start canvassing your deliveries.
We also offer freight transportation inside Metro Manila and Pampanga with a different pricing matrix. Book our intracity with modular pricing based on the distance, the vehicle and the extra services you'll avail. You can see the full details inside the intracity fleet & prices.
Clamoring for more information on Transportify's services? Be updated on the latest happenings in our news and blogs section. You can also go to our office or contact us to know more.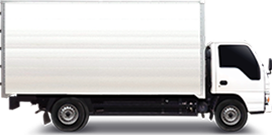 Closed Van Extra Space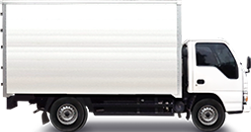 Closed Van
Included Free

Extra Options

Driver

Fuel

Tolls & Parking

Stops Along Route

CS 24/7

App Features

Document Return

1 Extra Helper

Loading / Unloading


Our 24/7 closed van trucking service covers full loading / unloading to multiple drop-offs and a dedicated customer support to assist you. Pay as low as P3500 for full service deliveries to key provincial citites in Luzon with our Long Haul.