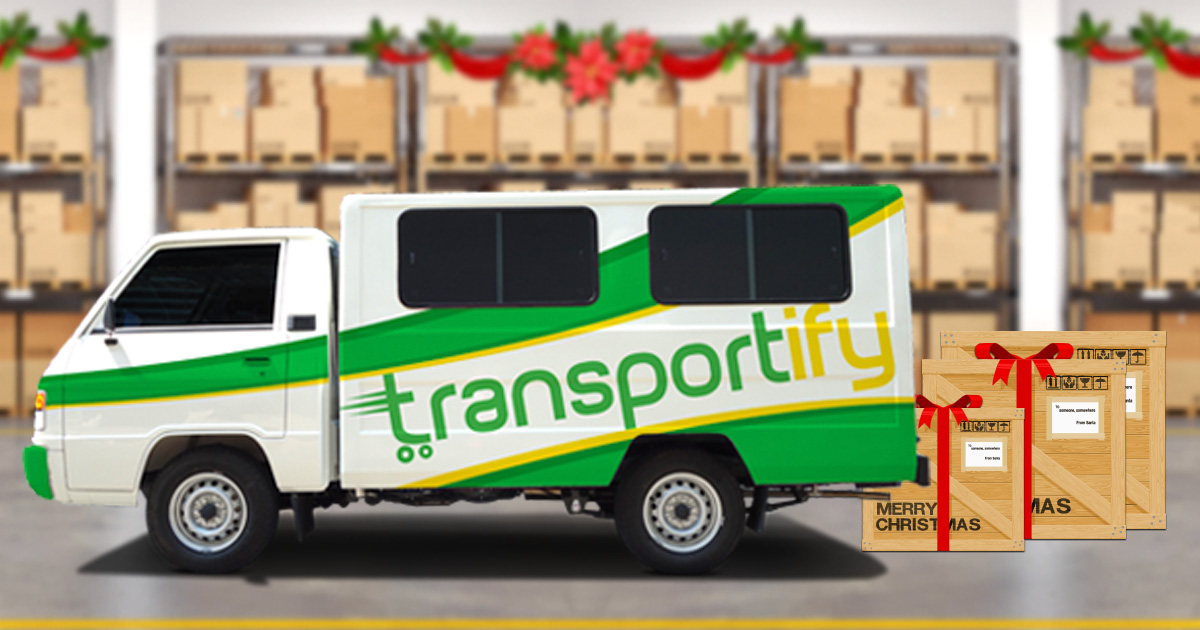 As we approach the end of 2020—which has hopefully been a fortuitous year for all of us—we are preparing for an incredibly busy Christmas period. This year has been a very challenging time for all of us. But, we still should not be defeated by those struggles in creating a more meaningful Holiday celebration. Christmas in the Philippines is the most exciting celebration that Filipinos look forward to. They are all excited to make memories with their families and loved ones.
And of course, while the festivities are surely bound to spread joy and cheer, there are those working tirelessly in the background to ensure that every gift is getting from A to B. We're not talking about Santa and his little helpers (unless you're reading this and under the age of 8). We're talking about those working in the logistics industry for Christmas logistics.
In this article, we're going to look at what you can do in the logistics industry to manage the high demand for orders over Christmas in the Philippines. Let's have a look:
Forecasting and Planning are Paramount.
Christmas in the Philippines brings high demand for different types of products to businesses. Having a strong plan in handling this surge for Christmas logistics will surely make a significant change for your logistics business operations. Take a look at some useful information that can make a positive impact on your business for Christmas logistics:
Study past sales
It would be best if you always were looking at the previous year's sales to get a good understanding of what to expect over the coming few weeks. Indeed, many companies will be looking to hire additional staff, but first, it will be handy to know what to expect in sales volume. Ensure that you have the right data to benchmark your business to have an accurate forecast on the status of your business during the peak months of Christmas logistics.
Studying past sales will not only help you with seasonality forecasting, but it will give you a bigger picture of how the company can strategize to make more money and increase visibility in the market.
Refer to client forecasts
Evaluating forecasts provided by clients will help you to understand what is likely to occur over the festive period, which will, in turn, enable you to prepare your fleet and force size. Certainly, forecasts are merely speculative, though when done correctly, they tend to be relatively accurate.
Forecasting can be of great help to Christmas logistics, especially when done correctly. Companies can benefit from creating effective business solutions and decide on important business aspects when backed up with the right information.
You should already be planning
Though we are sharing this article late in the month, you should have already planned your festive period. Thus, many companies will have been stocking up on specific products well in advance to accommodate the massive influx of orders over the festive period of Christmas in the Philippines. It is also important to be prepared for the January sales, which are just around the corner.
Failing to plan is planning to fail. Companies should start planning their logistics strategies ahead of time. This is to give way ample time to gather the right information and come up with the most effective handling procedure for the sudden surge of product orders during the holiday season.
Do You Have Enough Workforce?
You will likely be prepared for this; however, if you haven't given it much thought, now is the time to ensure that you have enough boots on the ground over the coming period, particularly into the early stages of 2020. Once the first waves of orders start rolling in for Christmas in the Philippines, you will need to be ready. Similarly, there are always plenty of last-minute orders coming in. Consider these things for your Christmas logistics strategies:
Consider vehicle usage
Think about how many vehicles you will need to keep up with demand. 10-wheeler wing vans can handle bulk transportation, but you must think about last-mile delivery as well. If you find yourself short of vehicles on manpower, then Transportify has a cargo service, wing van for rent, or can provide additional drivers to assist you.
Transportify has a different fleet available that can deliver to any point in Luzon. The rates of Transportify will surely give you big savings on your deliveries. If you are wondering about the fleet availability and pricing of our on-demand delivery services for Christmas, you may refer to this table:
Vehicle Type
Base Price


(Metro Manila)

Base Price


(Everywhere Else in Luzon)

Base Price


(Visayas/Mindanao)

L300/Van


7 x 7 x 4 ft




1000kg

430 PHP
330 PHP
310 PHP
Small Pickup


5 x 5 ft x open




1000kg

310 PHP
250 PHP
220 PHP
Light Van


5.5 x 3.8 x 3.8 ft




600kg

250 PHP
192 PHP
225 PHP
MPV/SUV


5 x 3.2 x 2.8 ft




300kg

160 PHP
130 PHP
140 PHP
Sedan


3.5 x 2 x 2.5 ft




200kg

140 PHP
90 PHP
100 PHP
It would be best if you were always overbooked for manpower, as you must account for potential sick days or people taking a holiday. If you have more people on, then it's easy enough to send people home. However, if you're not prepared and don't have enough people to cope, it will be difficult to convince employees to drop what they're doing and come in, especially over this family-oriented season.
Consider recruitment agencies
Having a recruitment agency on hand over the festive period to provide temporary support is always helpful. However, hiring a specialist third-party logistics company to provide specialize support will be invaluable. Here at Transportify, we have a wealth of qualified drivers and 10-wheeler wing vans at our disposal.
Transportify will surely help with your deliveries, especially if you have clients that have bulk orders. Our big vehicles like closed vans, long pick up trucks, and 10-wheeler wing vans are your ultimate choice.
Be flexible and work around the clock.
If you are going to keep up with the high demand for Christmas logistics, you should introduce longer shifts, or at the very least, a skeleton crew during the night and into the early hours of the morning. Keep the ball rolling.
Peak season will indeed become a nightmare if you did not plan your delivery handling well. Start sourcing backup providers that may become your emergency solution when delivery surges fast, especially during Christmas in the Philippines. On-demand logistics providers like Transportify can be your choice as they offer instant deliveries from as early as 1 hour for smaller vehicles like sedans and L300s and 4 hours for larger fleets. You may also schedule your deliveries for up to 2 weeks in advance.
Reward your drivers for their commitment
Nobody wants to work throughout Christmas in the Philippines when they could be at home with their families, which is why you must reward your drivers and employees handsomely for their efforts. If you get through the festive period without a hitch, you'll need to have them on board.
Consider giving your employees and driver-partners some reward for their hard work and perseverance to help you with Christmas logistics. This will help boost their morale and make them feel loved by their company, especially that giving is Christmas's essence.
Choose Transportify to help you through the festive period
Whether you need a 10-wheeler wing van or a fleet of small vehicles for product delivery, let Transportify help you through Christmas in the Philippines. If you don't have the infrastructure to handle the high demand for Christmas logistics comfortably, we would highly recommend seeking third-party assistance.
Third-party delivery providers will not only help you ease the burden of logistics, but they will also help you apply cost-effective logistics solutions that can transform your business. Transportify is the right choice for holiday logistics. Not only because they have reliable service, but because this option will not bind you in any contract, unlike other providers. You may opt to use the delivery service anytime you want or when your company needs it. If you would like further information, please do not hesitate to contact our 24/7 support team or visit our website to get more information about our available services.
| | | |
| --- | --- | --- |
| | or | |
Frequently Asked Questions:
What is the best way to manage your Christmas logistics?
🎁 The best way to manage your Christmas logistics is to define your strategies backed up with the right data and contingency plans. You may forecast your demand with historical data from past sales and start a plan ahead of time to avoid encountering problems during peak months.
Who is the best logistics provider during Christmas in the Philippines?
🎁 Christmas in the Philippines is considered to be the most festive season of the year. There is a surge of demand for different products and services during these times. It is important to have the best provider for your logistics. The best option for express logistics is Transportify. They offer same-day delivery across different key cities and other locations in Luzon. Your business will surely get big savings and ease the hassle of handling parcels for holiday shipping.