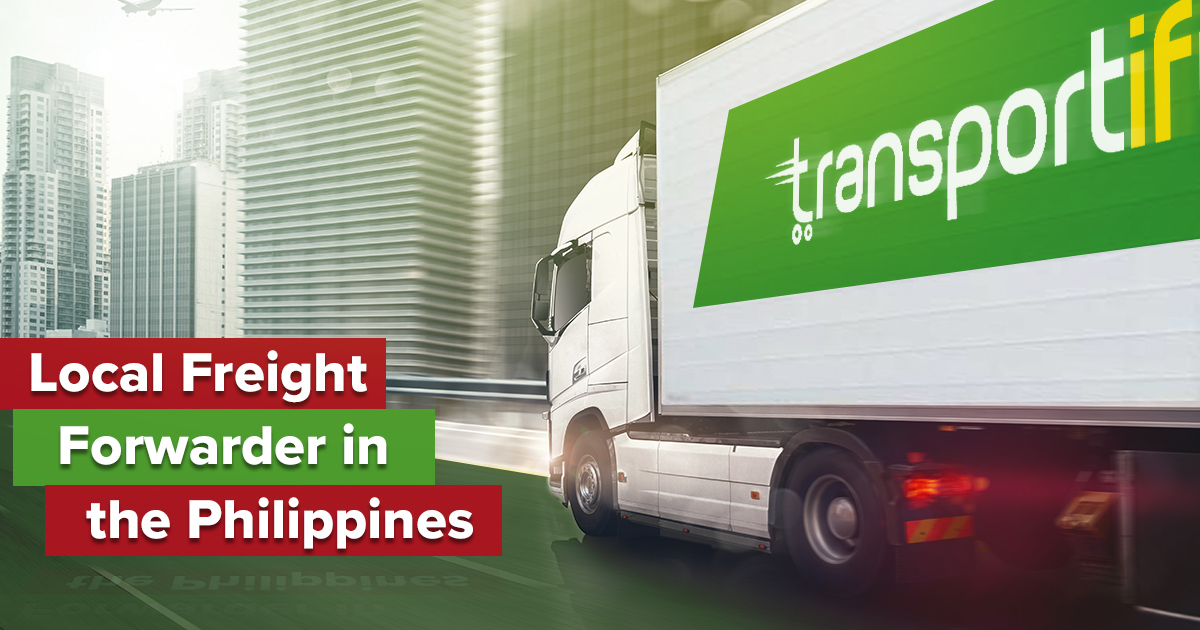 Managing the shipping sector in the Philippines and other nations may be tough. If you handle your shipping, you might face hefty expenses. Local freight forwarders are at the forefront of international and domestic shipping in the Philippines. They are among the most popular services for big and small companies, owing to their end-to-end logistics nature. However, employing a local freight forwarder Philippines may be foreign to some. Only big businesses and well-known brands that seek out local freight forwarders in the Philippines are aware of them. Continue reading to learn more about using local freight forwarder Philippines' impact on the economy locally and internationally.
What Are Freight Forwarders?
Freight forwarders are businesses that manage the movement of items, such as shipments, from one point to another. Keep in mind that they are rarely responsible for the merchandise's handling. Instead, they work as intermediaries between their customers and the different logistics firms by shipping packages with a local freight forwarder Philippines that they will have to deal with.
Using a local freight forwarder Philippines will simplify their clients to ship items and import or export them. This is because they are in command of all aspects of your shipment, including arrival and departure dates. However, this does not imply that they have complete control over everything.
Freight forwarders are frequently blamed for any delays or difficulties in their operations, despite having nothing to do with them. In reality, they have little influence over how commodities are handled. Their primary responsibility is to negotiate priorities, organize negotiations, and keep track of their progress.
Using a local freight forwarder Philippines in shipping packages has several benefits. They will act as intermediaries between shippers and various modes of transportation, including cargo ships, trucks, planes, and even railroads when feasible.
When you're looking for a cheap and quick way to ship things, use reputable corporations that have established connections with several logistics-related organizations. Partnering with a reliable company encompasses that you will get the most cost-effective price for transporting items and shipping packages over the quickest or most efficient route. Customers seek the right balance of speed, cost, dependability, and efficacy in their entire process.
Here is a brief description of how Transportify freight forwarding services work under our Corporate Account for Business:
Business Program
Services
Program Features
Live Support

Open 24/7

Prepay

Available

Postpay with Monthly Invoicing

Available

Destinations

A total of 16 destinations can be added in every booking

COD/POD
COD + POD
2.50% of invoice
Min of 80 PHP
(Flat Fee/Booking)
POD Only
80 PHP for ≤ 3 destinations
160 PHP for ≤ 10 destinations
200 PHP for ≤ 15 destinations
Insurance and Warranty

Up to 3 million PHP coverage from OONA Insurance

Nationwide Service Area

Available




Interisland and Same Day Trucking in Luzon, Visayas, and Mindanao

Business Web Dashboard

Team Account Management Customized Reports
Criteria for Your Best Freight Forwarder
You should have a general idea of how much effort will be required in shipping packages via a local Philippines freight forwarder at this point. Some of the Philippines' biggest freight forwarders are able to offer almost every service necessary to ensure that the shipping process, whether by land, sea, or air freight. However, not all local freight forwarder Philippines would be able to perform this service. It is simple to recognize freight forwarders who are not good choices by looking for a few telltale signals. Picking the appropriate freight forwarder is a difficult task. There are five factors you should consider while selecting one:
Working Knowledge of the Industry
Some people are ready to take a chance by using the new type of service of your local freight forwarder Philippines. However, the most important criteria when it comes to shipping packages are those that relate to the local freight forwarder's experience with huge cargo and long-term partnerships. Experience allows for better organization and relationships, as well as improved results. One of the essential features of a reliable local freight forwarder Philippines is if the freight forwarder has a lot of expertise.
Strong Connections With a Wide Range of Trusted Agents
In order to distribute shipments nationally, you'll need a reliable network. Why? Your local freight forwarder in the Philippines will require interaction with other parties to ship items. It is critical for your local freight forwarder Philippines to have connections in various locations. In this manner, you will be able to monitor the progress of your shipments. It's a good idea for a business to cultivate as many partners. Freight connections are of excellent quality. As a result, inquire about your freight broker's network and partnerships with other logistics service providers. You should understand all of the particulars, especially if you want to hire them on a long-term basis.
Services Offered
The finest local freight forwarder Philippines, as previously said, will generally provide you with a wide range of services. A reputable local freight forwarder should be prepared to provide a variety of shipping choices. Land, sea, and air freight are all options. However, before you choose a mode of transportation, make sure you understand all of the intricacies and the benefits and drawbacks of that mode of transportation. You should select a local freight forwarder Philippines that is thorough in shipping packages. Because they are in charge of freight transportation, they must pay extra attention to safety and coverage when selecting transport logistics. A local freight forwarding company that you are considering hiring should already have contracts in place with various companies, such as shipping packages companies.
Insurance and Licenses
A local freight forwarder's most important qualities are their license and insurance policies. Regardless of how much you like them, you should not hire an unlicensed company. A freight broker must also be licensed as a broker for domestic and international freight. A valid operating license is required.
Proper insurance coverage is also critical. Accidents do happen in shipping packages, even to the most well-established businesses. It would be best if you got insurance to cover your losses in that event. This is a necessary step that should not be skipped. Keep freight insurance in mind as well. This should also be included in your contact. Also, remember that omissions and errors insurance is not the same thing as insurance coverage.
Service to Customers
Local freight forwarders Philippines should prioritize outstanding customer service above everything else. If this aspect is not up to par, you should pick an alternative option. Customer service is crucial since having this department in a business strengthens your bond with customers and reinforces your credibility. The overall cargo transit experience will be smoother and easier if you use a local freight forwarder Philippines with excellent customer service.
SEE ALSO:
When you understand all of the characteristics of a good freight forwarder, you can choose the best one. First, you must check on someone with whom you have entrusted your good. Then, pay attention to the minor details. It's simple to be duped when you don't know all of the facts. Your purchases may be damaged, or delivery may be delayed, among other things. Everything has the potential to go wrong.
Customizable Service To Suit Your Needs
Some of the most known freight forwarders internationally are DHL, Kuehne + Nagel, DB Schenker, Sinotrans, and Nippon Express. They have built their reputation in supporting individuals and business move packages from city to city or country to country.
In the Philippines, Transportify is a well-known logistics company that offers end-to-end freight forwarding services anywhere in Luzon, Cebu, Davao, Cagayan De Oro, and General Santos City. Our on demand logistics application allows you access to a plethora of drivers with diverse experience in the field, ready to take and complete your bookings. Aside from our same day delivery services for shipping packages, Transportify also has an interisland trucking service that utilizes RORO ships to move bulky cargoes from one island in the Philippines to another. Visit our interisland website to know more about our popular routes.
| | | |
| --- | --- | --- |
| | or | |
Frequently Asked Questions:
Is there a weight limit when booking Transportify?
🚚 Transportify can transport anything from the lightest to the heftiest item up to 25 tons. We have a broad selection of trucks to accommodate your freight, whether it's big, hefty, or tiny. Please keep in mind that our vehicles are limited by weight for safety reasons; however, we can transport cargoes and packages up to 25 tons.
Is it safe to book through a logistics app?
🚚 Yes. In fact, it is a more practical and safer alternative. Because everything can be tracked down via the data on the app, if you would do business through an application, shipping packages would be safer since everything can be monitored. You'll have greater insight into the progress of your package than you would from those who don't have an app.