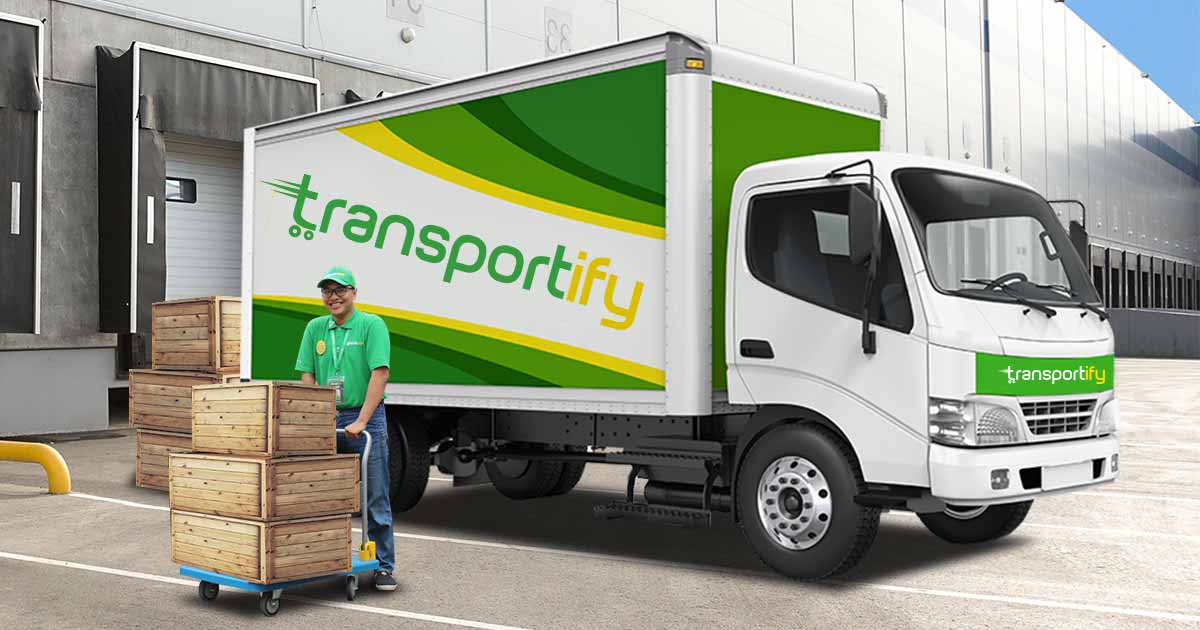 More often than not, when one hears startup supply chain logistics services or on-demand delivery app, small-to-medium enterprises (SMEs) immediately come to mind. Many people have associated these delivery apps like Transportify offering their services to SMEs since huge and larger companies typically handle their enterprise deliveries.
However, since Transportify always aims to revolutionize the industry supply chain logistics, it went as far as engaging with major enterprises like Abenson and First Pinnacle Trading Corporation. By outsourcing their enterprise deliveries to Transportify, Abenson and First Pinnacle now have new solutions for their old trucking problems.
No more coding worries
Aside from the congested road traffic, plate number coding schedule and truck ban delays enterprise deliveries. Abenson used to have problems whenever they need to deliver inventory from one branch to another during the days when their trucks can't travel due to coding. But with Transportify as their third-party logistics (3PL) company of choice, a different delivery vehicle is just a few taps away, and Abenson does not have to worry about coding anymore.
Flexibility in delivery needs
Transportify offers more than one type of vehicle models. These are classified into three groups: economy cars, L300 vans, and closed vans. Economy cars include Sedan, Hatchback, and MPV/SUV, while the options for L300 Vans include L300, HiAce, H100, and Urvan. Closed vans include Elf and Canter as budget truck rentals. Take a closer look at the table below.
Column 1
Column 2
Column 3
Manila
Vehicle Type
Standard Rate
Full Day Rate

Economy

₱190




+ ₱20 Per KM

₱1,800

Economy Extra Space

₱290




+ ₱20 Per KM

₱1,900

L300/Van

₱500




+ ₱30 Per KM

₱2,800

Closed Van

₱2,150




+ ₱50 Per KM

₱6,000

Closed Van Extra Space

₱2,550




+ ₱50 Per KM

₱6,400
As is such an advantage since Abenson's, and First Pinnacle's delivery items don't always fill up a whole closed van or truck. Delivery packages that do not exceed 3 XL balikbayan boxes can fit inside an economy car, which avoids wasting unused spaces in larger vehicles.
Dodging traffic woes
How does using Transportify as your 3PL partner lessen traffic woes? For one, trucks are not the only Transportify vehicle options you can have, especially since they don't fit well in traffic jams, unlike smaller vehicles. Using economy cars for delivery tasks is not only convenient for entrepreneurs (since smaller vehicles can squeeze through traffic unlike big trucks), but they are also road-friendly. This only means that using smaller vehicles for deliveries lessens road congestion.
Bonus: available business program
More and more local SMEs are making Transportify their 3PL partners, but big enterprises are also welcome to avail the [Transportify Business Program link] as part of their supply chain logistics strategy. This also offers live customer support that is available daily, pre-pay and post-pay options, COD/POD returns, insurance/warranties, and trained business drivers.
Even big and famous enterprises need outside help once in a while, and Transportify is always willing to solve courier services problems in the Philippines. Whether you're a small-to-medium entrepreneur or you're working at a big enterprise that needs delivery services, browse through our website to learn more.