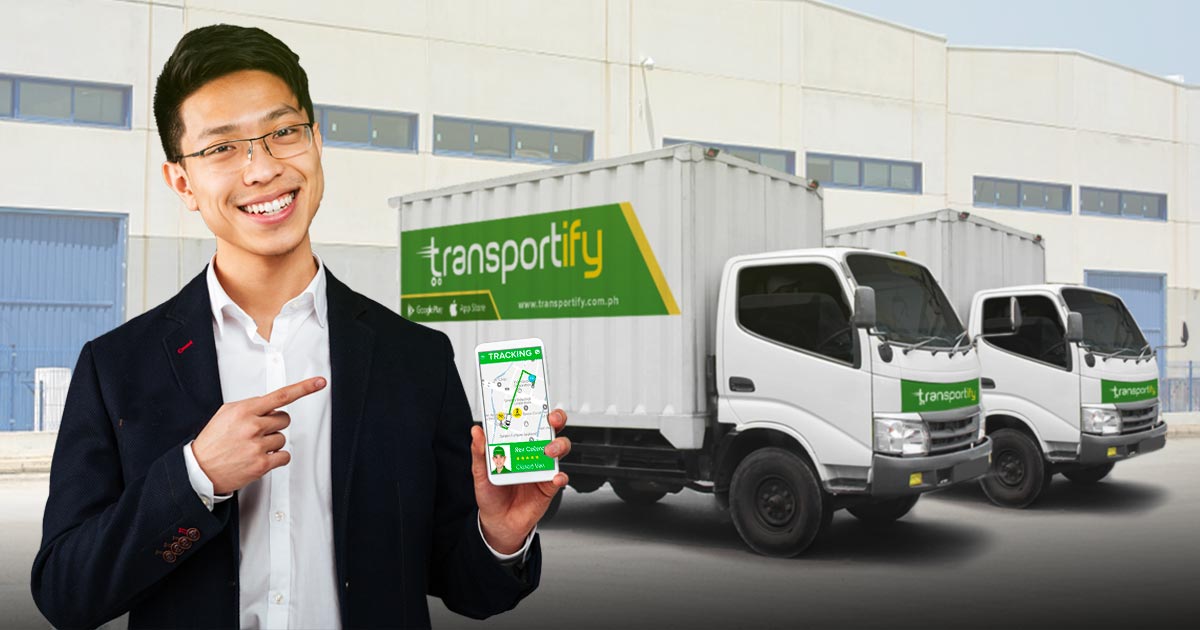 Cebu is home to many multinational companies and large Filipino corporations. Being the second-largest city in the Philippines in terms of population and economy, it is no wonder that many business owners and investors, both local and foreign, flock into the bustling metropolis. As a result, Cebu is rich in commercial activities across a wide industry. This translates into more demand for Cebu delivery service providers. In this article, we will talk about the Transportify truck booking app and how it could be the solution for your logistics needs.
With a population of more than 2 million people, it is easy to imagine that Cebu province holds a big market not just in the Visayas but the whole country. According to data from the Philippine Statistics Authority (PSA), around half of the province's population lives in the Metro Cebu area. For a business owner operating in that area, doing your own logistics operation is a tall order given the size of the population. Furthermore, the long distances between cities in Cebu make it even more difficult to distribute goods to customers. That is why most businesses prefer to use a truck booking app for their Cebu delivery needs.
As mentioned above, Cebu city is quite popular among foreign investors and businesses. This can be seen in the many business process outsourcing (BPO) companies that hold offices in Cebu. This metropolis also boasts around 27 IT parks and around 200 PEZA (Philippine Economic Zone Authority) registered IT enterprises. Cebu has also made a name for itself as the "furniture capital" of the Philippines. With the likes of Kenneth Cobonpue hailing from Cebu, it is easy to associate the metropolis with furniture making and distribution activities.
With all the commercial activities happening in Cebu, it is easy to say that a business owner has a lot on his plate. The owner would have a lot of things to attend to such as marketing and selling the product, sourcing the goods from a supplier, and plenty of administrative work. It would be too much of a burden if the company would handle its own in-house logistics operations. That is why a truck booking app like Transportify provides the necessary solution for many businesses. By just downloading the app or using the Transportify website, a business can have access to a delivery truck right away.
In this article, we will go over the main reasons why a company should use a Cebu delivery truck booking app.
The table below shows the vehicle types that a customer can use in the Transportify app. The app has a wide range of delivery vehicles from sedans to large trucks like the 6w forward and 10 wheeler wing van.
Vehicle Type
Dimension &
Weight Capacity
Base Price
(Visayas/Mindanao)
Wing Van 
32 to 40 x 7.8 x 7.8 ft
12000kg to 15000kg
6500 PHP
6w Fwd Truck
18 x 6 x 7 ft
7000kg
4850 PHP
Closed Van
10 to 14 x 6 x 6 ft
2000kg to 4000kg
1450 PHP
L300/Van
8 x 4.5 x 4.5 ft
1000kg
310 PHP
Small Pickup
5 x 5 ft x open
1000kg
220 PHP
Light Van
5.5 x 3.8 x 3.8 ft
600kg
225 PHP
MPV/SUV
5 x 3.2 x 2.8 ft
200kg
140 PHP
Sedan
3.5 x 2 x 2.5 ft
200kg
120 PHP
SEE ALSO
Why Use a Truck Booking App for Cebu Delivery?
When running a business, there are just too many processes to attend to at the same time. That is why most companies practice the concept of outsourcing operations to capable service providers. For example, your office space needs cleaning but you have neither the time nor the manpower to do it. Thus, the solution would be to hire a cleaning service. The same reasoning applies to logistics operations. Managing your own deliveries is a tedious task which is why it is best to leave the Cebu delivery operations to a truck booking app like Transportify.
Access to multiple vehicle types
Having a wide range of delivery trucks to fulfill each leg of the logistics operation is important for any business. After all, a different truck is used when you transport goods from the supplier and when you deliver the purchased products to a customer. Furthermore, a different truck is normally used when handling deliveries from the warehouse to a distribution center.
Therefore, it is important for a company in Cebu to have access to a diverse fleet of delivery vehicles that would provide the logistics solution for first-mile, mid-mile, and last-mile deliveries. For example, it would be inefficient to use an L300 van to fulfill first-mile deliveries. This would be inefficient because first mile deliveries usually involve voluminous and bulky cargo and using an L300 van just won't work. In some cases, those items are in pallets that would not fit in an L300 van. For first-mile logistics needs, the best case would be to use a 10 wheeler wing van from a Cebu delivery truck booking app like Transportify.
On the other hand, a 10 wheeler wing van would be the wrong choice for last-mile logistics operations. In those cases, the delivery truck would have to go into narrow subdivision roads just to deliver goods to a customer's home. The 10 wheeler wing van might be too big for these roads. Thus, in this case, the sedan or the L300 van would do the job well.
Affordable logistics solution
Cost is always a major consideration in evaluating business decisions. Almost all business executives would go for the low-cost solution that would deliver the best results. And when it comes to decisions related to logistics operations, there are many factors that come into play.
First of all, the company might consider fulfilling its own logistics operations. But this would involve a lot of investment since the company would have to procure all the necessary trucks. Such an endeavor is expensive. Furthermore, they would need to train personnel to handle the logistics operations, and then there is the future problem of facing vehicle breakdowns.
That is the reason why many companies look to outsource their logistics operations to a third-party delivery company like Transportify. Using a Cebu delivery truck booking app like Transportify opens the possibility to use different vehicle types at the right price.
The Transportify app offers an affordable solution to your logistics needs because it is a highly customizable platform. This means that the customer can customize the services that it needs and only pay for those services. Furthermore, there is no need to pay a monthly subscription fee or a minimum booking fee when you use the app.
Deliver from anywhere in Cebu
One of the main reasons why business owners outsource the logistics operations of their business is simply because they can not cover the entire area. For example, it would be very difficult for a company to regularly carry out deliveries from Danao to Oslob on a regular basis. The distance between those two locations is around 160 kilometers. Such a trip would be costly and tedious if the company chooses to fulfill it on its own.
However, if the company chooses to use a Cebu delivery truck booking app like Transportify, it would be able to deliver anywhere in Cebu at any time. The Transportify truck booking app is able to source drivers around Cebu which means that it can carry out logistics operations across the different cities or municipalities in the province of Cebu. Not only in the whole island of Cebu, Transportify now offers interisland trucking service from Cebu to other cities in Visayas and Mindanao.
| | | |
| --- | --- | --- |
| | or | |
Frequently Asked Questions:
Are Cebu delivery operations difficult to fulfill?
🚚 Cebu delivery operations are quite difficult to fulfill because of the wide area. Furthermore, around half of the entire population of the province stays in Metro Cebu while the other half is distributed across the many cities and municipalities. Thus, there are many cases wherein a company would have to fulfill deliveries across two places located more than 200 kilometers away.
What truck booking app can I use in Cebu?
🚚 If you are looking for an express trucking provider that can provide you with a delivery vehicle quickly and easily, then the Transportify app is the right choice. It has a wide range of delivery vehicles from sedans to 10 wheeler wing vans that can accommodate your delivery booking requests at any time and from anywhere in Cebu.