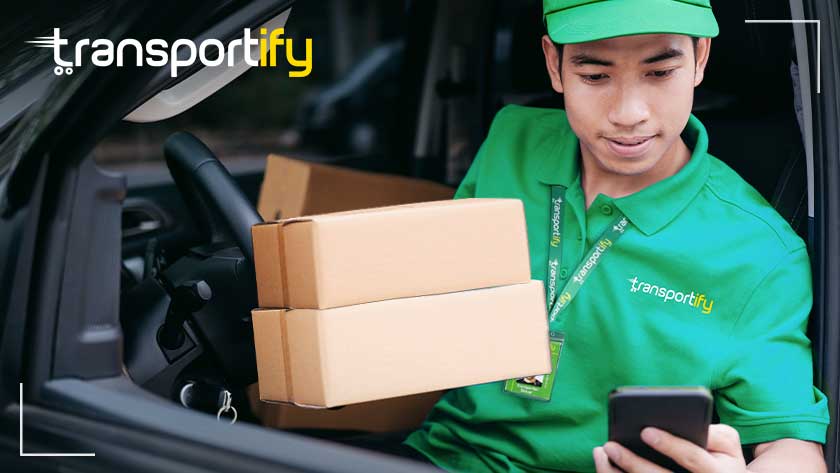 For any business who has to fulfill regular deliveries for their customers, finding the right logistics company can be daunting. It's not so much about the costs involved (although that is very important), but the way that the drivers will interact with your customers. You want to be sure that the drivers will be respectful and courteous, and of course; that they will take extra care when handling your goods.
Why Choose Transportify Driver Partners?
If you're in the Philippine's and you would like to give our online delivery service a try. You can start off with a small order if you wish, to see how it goes. We promise that you will not be disappointed with the efficiency and professionalism of our delivery driver partners.
We understand why you might have reservations about putting your faith in a delivery mobile app for your logistics needs. However, by the end of this blog, we are certain that you will have complete faith in our delivery driver partners, and hopefully, you'll be excited by the prospect of having them represent your business on the front lines! Here's why:
1 – They operate a diverse fleet of vehicles.
Whether it's a minor economy order or a large long haul truck that you require; we have a vast range of delivery driver partners ready and waiting to fulfill your needs. No matter how big or small your delivery, we will gladly take it on and get the job done efficiently. Check out the vehicle models for each fleet category below for more details.
| Col 1 | Col 2 | Col 3 | Col 4 |
| --- | --- | --- | --- |
| Economy | | Economy Extra Space | |
| Hatchback | Sedan | SUV | MPV |
| L300/Van | | | |
| L300 | H100 | Hiace | Urvan |
| Closed Van | | Closed Van Extra Space | |
| Elf 4W | Canter 4W | Elf 6W | Canter 6W |
2 – Transportify Driver Partners are uniformed and well-presented.
We believe in the importance of having a well-groomed and uniformed workforce. Understand that when you entrust your delivery requirements to us, it's our reputation on the line as well.
So, should you have concerns about our drivers' attitudes; know that they are wearing Transportify uniforms and driving sign-written vehicles. As such, you can trust that we take extra care when hiring drivers to represent us. We will only work with individuals who we can confidently put our faith in.
3 – You can track them every step of the way.
The best thing about it all is that you don't have to blindly put your faith in our drivers. In fact, our Transportify delivery mobile app allows you to track your driver and delivery, every step of the way. It's incredibly simple and it will allow you to offer accurate ETA's for your customers, should you need to update them in real-time.
4 – They are professional delivery driver partners.
We are very thorough when hiring new drivers to represent us. We ensure that all Transportify Driver Partners have full, clean driving license. In addition to that, we put them through a thorough training program, so that they share our values: delivering a quality service with the utmost professionalism.
5 – They are incredibly flexible.
Without Transportify Driver Partner's dedication to the job, we wouldn't be able to offer such a flexible delivery service. Because of their willingness to work around the clock, we are able to provide you with such a consistent and efficient service. No matter what you require; they will be ready and waiting to handle your delivery requirements.
If you have any questions, our friendly team of Customer Service representatives are ready and waiting to receive your call, 24/7!