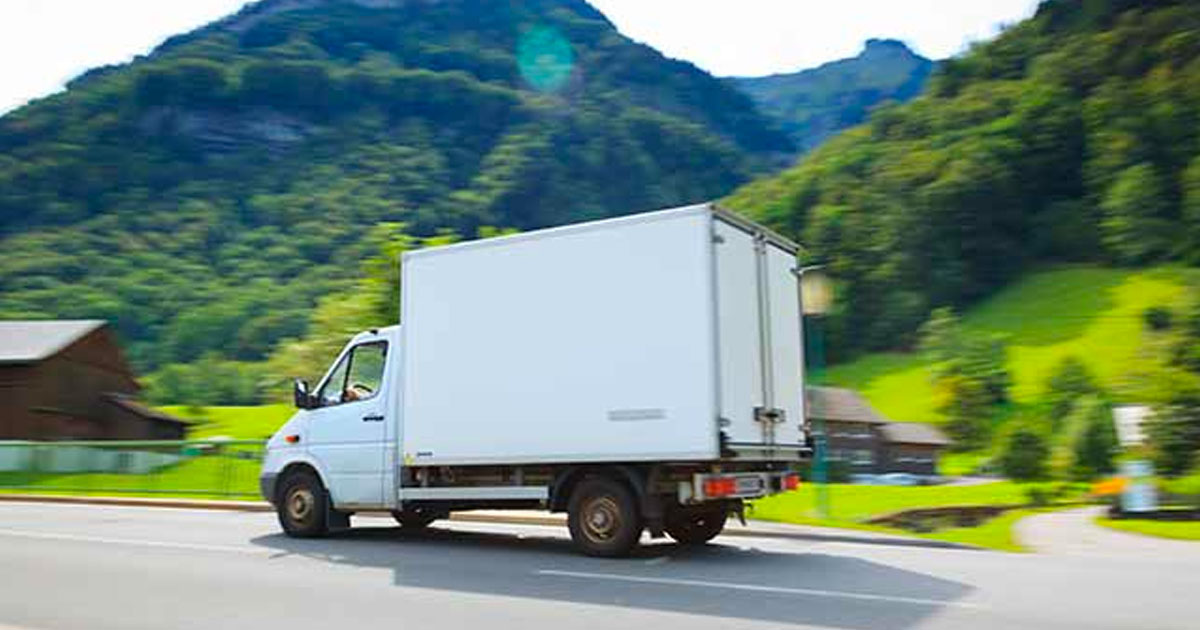 Transportify fixed route price delivery van provides cheap cargo delivery from Manila and Pampanga and other cities in Luzon. We can pick-up and deliver to any point in Luzon at an affordable price.
Fixed price route freight delivery rates are approximate price estimates. Most shipping companies here in the Philippines offer to look at the rates or quotes so the shipper will have a better understanding of the shipping cost. Several factors usually form freight rates, but here in Transportify, you can see our fixed based rates depending on the location (please refer to the table below for the estimated pricing).
Vehicle Type
Dimensions/
Weight Limits
Base Price


(Metro Manila)

Base Price


(Outside Metro Manila)

Base Price


(Visayas/Mindanao)

Wing Van 

32 to 40 x 7.8 x 7.8 ft




12000kg to 28000kg

7500 PHP

6500 PHP

6500 PHP

6w Fwd Truck

18 x 6 x 7 ft




7000kg

4850 PHP

4850 PHP

4850 PHP
Closed Van

10 to 14 x 6 x 6 ft




2000kg to 4000kg

1800 PHP

1450 PHP

1450 PHP

Open Truck

10 to 21 x 6 ft x open




2000kg and 7000kg

2300 PHP

1950 PHP

N/A

Mini Dump Truck

10 x 6 ft x open




2000kg

1500 PHP

1200 PHP

N/A

L300/Van

8 x 4.5 x 4.5 ft




1000kg

430 PHP

330 PHP

310 PHP

Small Pickup

5 x 5 ft x open




1000kg

310 PHP

250 PHP

220 PHP

Light Van

5.5 x 3.8 x 3.8 ft




600kg

250 PHP

192 PHP

225 PHP

MPV/SUV

5 x 3.2 x 2.8 ft




200kg

160 PHP

130 PHP

140 PHP

Sedan

3.5 x 2 x 2.5 ft




200kg

140 PHP

110 PHP

120 PHP
However, if you want to know how shipping companies calculate their rates, here are the following standard measure on how to calculate fixed price route delivery service rates:
Address destination
Urgency
Commodity type
Density
Weight
Dimensions
Freight or cargo class
Equipment types
Fuel prices
Additional services
Looking for a van for rent Pampanga truck rental or L300 for rent with driver? Transportify fixed price route delivery van for rent Pampanga provides cheap cargo delivery  for as low as P430.00 for L300 Van. Send your large machinery and bulky construction materials using our closed van or deliver small to medium fast moving consumer goods or franchise supplies through our L300 Van. Our extensive coverage ensures that you get fast, reliable, and cheap cargo delivery from Manila to Lipa on all of our vehicles.
All-in price includes truck, fuel, driver service, parking, tolls with no hidden costs, and dedicated customer service support available 24/7. You can book Transportify fixed price route delivery van on the same day or schedule up to two weeks in advance. For more information, click on the button below to live chat with us.
Pros of Delivery Van for Rent Pampanga
No matter what kind of transportation you'd like to use, the question for every business remains the same: how can you get your orders and products to the market quicker and at the lowest price as possible without giving subpar services?
Like the other mode of shipping, such as by sea or air, trucking company or delivery van services are an extension of your business's timeless quandary.
Before, businesses use their trucks and vans for deliveries, and usually, those trucks require additional spaces for warehouse and distribution centers. However, as the world continues to grow, customer's needs suddenly change, and several business trends keep booming, shipping has now become more spread out and fragmented across the Philippines. For example, if you're going to ship your products from Manila to Lipa or perhaps you're looking for a van for rent Pampanga. For your order fulfillment or product deliveries, Transportify can be your third party logistics partner can help your business or personal deliveries to have a thriving shipping process.
However, there are still businesses that don't adapt to these changes and continue living in the old traditional way by owning in-house delivery van and trucks. Thus, making them a loser in today's new battle in the business industry.
So, if you're one of those businesses who still live in the cave, here are the following vital benefits you can get from choosing Transportify's delivery van for rent services:
1Provide Time to Market
The most significant advantage of delivery van and truck shipping is that you don't need to wait for a full truckload to send your product to the receiver. Instead of waiting for the appropriate amount of orders to maximize the load, or you plan to send half of the empty closed van, you can book additional freight immediately and enabling them to go their way to the consignee as soon as possible.
Here in Transportify, you can easily do that with the help of our on-demand delivery app. You can book anytime and anywhere in the Philippines according to your preferred date and time.
2Less Storage Space
This is the most notable benefits that you can get once you decide to get a van for rent Pampanga for your order fulfillment because every shipment you make frees up additional space for new product inventory in your storage area.
Why wait on freight and let orders age when you can churn product and send them on-demand to your customers?
Not only will it allow you to create a smooth process flow within your product storage area, but it will also enable the consignee to purchase in a shorter cycle while minimizing the inventory.
3Cost
In Transportify delivery van services, you are only paying for what you send. Your cargo charges are based depending on the space, weight, and class that you use on the truck instead of the entire fixed price route.
These are not only substantial savings that can actualize themselves overtime, but it's a saving that you can get every time you ship. Countless methods can help to reduce the cost by using backhaul loads, consolidations, and standard routings.
4Multiple Services to Offer
When negotiating about the shipping rates, most shipping companies will offer you various services that you may not possibly need. Here in Transportify, you are the boss, and you can choose whatever services you think will suit your delivery needs. However, if you are unsure or doubt about the services you are not familiar with, our customer support will gladly help you decide.
Utilizing delivery van for rent Pampanga shipping via logistics companies can help shippers to specify and personalized their needs such as inside pick-up and delivery, lift gates, non-commercial shipments, cross-docking, cargo, and freight tracking, event notifications, and many more.
5Security and Tracking
Your customers preferred to know where and when they will receive their orders. Many shipping companies can give tracking details that include notifications, which enable them to see the real-time status of their orders, such as picked-up, on-time/delayed, in transit, or dropped off.
Here in Transportify, with the help of the latest technology, you can experience this leisure feature with the use of our on-demand delivery app that you can download on play store and AppStore for free!
Tracking can be customized according to customer's needs depending on their reference number, or date range. In addition to parcels or small item deliveries, your freight will usually be organized to prevent any potential damages, loss, and deformation.
One of the essential keys in utilizing van for rent Pampanga services is knowing which shipping companies can provide the services you needed, how accessible and manageable their charges and how you can quickly negotiate with them professionally, such as understanding the base rates, etc.
Remember, an excellent freight management company can help you understand your business needs and can assist in gaining those benefits and will serve as your GPS on the road toward success. Don't hassle your self even more just by looking for a van for rent Pampanga.
Also, your chosen shipping company is an extension of your business. Meaning, any services they will give to your customers will also affect your business reputation and customer loyalty. So, always choose wisely!
Here in Transportify, you can never go wrong with our services. Our wide selection of shipping and logistics services can assure that one of these can suit your business delivery needs, we can ensure that you will only get the best and excellent customer experience that you deserve compared to other shipping companies.
Frequently Asked Questions:
Are there any available delivery van for rent in Pampanga?
? Pampanga is known as a central hub for businesses in central Luzon. It is considered as the next business hub that residents from Manila can relocate to. Being in the center of Luzon makes it an ideal place for delivery. Delivery vans in Pampanga are managed by independent operators and companies alike. If an individual needs a delivery van for rent, the usual go-to place is the online marketplace or job posts in newspapers. Transportify is present in Pampanga, with its standard services offered there. Making deliveries in Pampanga between cities affordable.
How far can delivery van service in Luzon be for Transportify?
? With Transportify, you can deliver your goods anywhere in Luzon. This is the only mobile app that can reach Ilocos Norte and Bicol. Deliveries with Transportify makes it possible to connect the largest island in the Philippines with a variety of available vehicles to meet different requirements of customers.