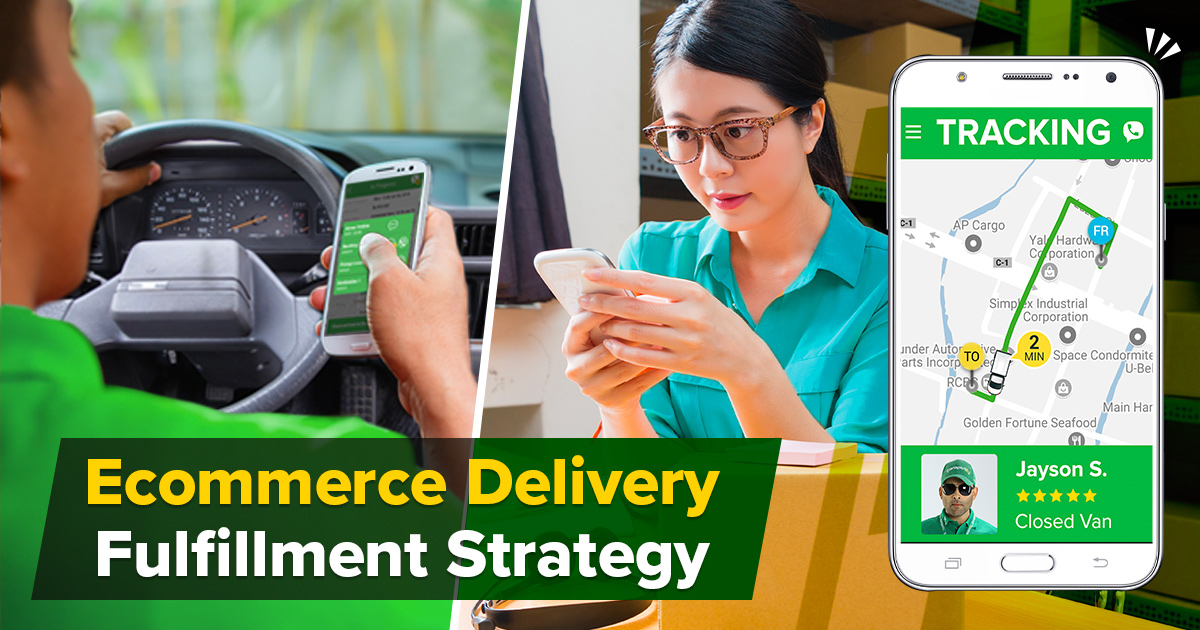 The surge in online shopping platforms has elevated ecommerce shipping to a pivotal role within businesses. The quality of the delivery process significantly shapes the overall shopping experience for ecommerce customers, impacting their likelihood to return for future purchases. Poor ecommerce shipping practices, such as delayed deliveries, inaccurate tracking, or damaged goods, can lead to customer complaints and decreased sales.
To ensure a positive customer delivery experience, ecommerce businesses must establish an effective shipping strategy. Developing an efficient delivery fulfillment process encompasses numerous facets, including order processing, packaging, selecting shipping methods, and handling returns. Regardless of the scale, whether a small ecommerce operation or a corporate giant, every business can benefit from optimizing its ecommerce shipping applications.
So, what makes an ecommerce shipping process effective?
Key Components of an Effective Shipping Process
An effective delivery fulfillment process guarantees on-time product delivery without complications. Achieving this goal requires streamlining each step of the shipping operation.
To provide a seamless delivery experience for customers and boost sales, every aspect of the shipping process must operate efficiently. Keep in mind that the specifics of making ecommerce shipping more effective may vary from one business to another. Each ecommerce company differs in terms of products, shipping methods, and target audience.
By having an effective shipping process, you will be able to provide a positive delivery experience for your customers. This, in turn, will lead to increased sales and repeat customers.
The way of making ecommerce shipping more effective depends on your business. Each ecommerce company is different with its products, shipping methods, and target market.
Read here to help find the right e-commerce shipping solutions for your business.
To assist you in tailoring your ecommerce shipping strategy to your unique business needs, here are essential tips for enhancing your shipping process:
Clarity in Shipping Methods and Return Policies
Transparency is key when it comes to delivery fulfillment methods and return policies. Ensure you provide clear information regarding delivery timeframes, chosen shipping methods, and your return policy (including reverse logistics). A well-outlined shipping flow, covering inbound, outbound, and reverse logistics, helps prevent misunderstandings between you and your customers.
Investment in Quality Packaging
Protecting your products during shipping is paramount. Invest in high-quality packaging materials suitable for your products. For instance, if your inventory includes fragile items, opt for packaging materials that provide adequate protection against breakage during transit. In addition to quality materials, ensure proper and secure packaging for products, along with accurate labeling.
Investing in top-notch packaging not only safeguards your products during shipping but also leads to satisfied customers and fewer return requests.
Leveraging Shipping Software
Shipping software can streamline and automate various aspects of your delivery fulfillment process. Choose shipping software that aligns with your ecommerce business's specific needs. These tools can assist with tasks such as order processing, shipping label generation, and order tracking. By utilizing shipping software, you can save time and reduce costs associated with ecommerce shipping.
Choose a Better Logistics Partner
Your logistics partner plays a pivotal role in your ecommerce business's success. Opt for a reputable and dependable logistics partner that can meet your ecommerce shipping requirements. A quality logistics partner should offer reliable shipping services at competitive rates and be equipped to handle any delivery-related challenges.
Vehicle Type
Dimensions/
Weight Limits
Base Price


(Metro Manila)

Base Price


(Outside Metro Manila)

Base Price


(Visayas/Mindanao)

Wing Van 

32 to 40 x 7.8 x 7.8 ft




12000kg to 28000kg

7500 PHP

6500 PHP

6500 PHP

6w Fwd Truck

18 x 6 x 7 ft




7000kg

4850 PHP

4850 PHP

4850 PHP

Closed Van

10 to 14 x 6 x 6 ft




2000kg to 4000kg

1800 PHP

1450 PHP

1450 PHP

Open Truck

10 to 21 x 6 ft x open




2000kg and 7000kg

2300 PHP

1950 PHP

N/A

L300/Van

8 x 4.5 x 4.5 ft




1000kg

430 PHP

330 PHP

310 PHP

Small Pickup

5 x 5 ft x open




1000kg

310 PHP

250 PHP

220 PHP

Light Van

5.5 x 3.8 x 3.8 ft




600kg

250 PHP

192 PHP

225 PHP

MPV/SUV

5 x 3.2 x 2.8 ft




200kg

160 PHP

130 PHP

140 PHP

Sedan

3.5 x 2 x 2.5 ft




200kg

140 PHP

110 PHP

120 PHP
By partnering with a dependable logistics provider, you can enhance your ecommerce shipping process and provide a superior delivery experience for your customers.
Promoting Your Effective Ecommerce Shipping Strategy
Once you've established an effective ecommerce shipping strategy, it's essential to promote it to attract more customers and boost sales. Here are some effective promotional strategies:
1. Offer Free Shipping
Consider offering free shipping to attract customers, as studies show that consumers often prefer businesses that provide this option. You can implement free shipping for all orders or set a minimum order amount to qualify for free shipping. To ensure profitability, it's advisable to run free shipping promotions for a limited time.
2. Utilize Shipping Promotions
Shipping promotions, such as discounts on shipping fees or total order amounts, can entice customers and increase sales. For instance, you can offer free shipping for orders exceeding a certain value or provide discounts on shipping fees for orders shipped to specific locations.
Shipping promotions are a great way to attract customers and boost sales. So make sure to use them when promoting your ecommerce business.
3. Implement Flat and Table Rate Shipping
Flat rate shipping involves charging a fixed fee for all orders, making it a suitable option for businesses looking to offer free shipping without impacting profits. On the other hand, table rate shipping involves setting different shipping fees based on order amounts or locations. Both options cater to diverse customer preferences.So make sure to offer them when promoting your ecommerce business.
SEE ALSO
Enhance Your Delivery Fulfillment Process with Transportify
For your ecommerce shipping needs, consider partnering with Transportify, a trusted logistics company offering top-quality shipping services at competitive rates. Transportify facilitates the seamless delivery of large cargo, with a range of vehicles including vans and pickups.
Delivering large amounts of cargo is never easy, but with Transportify's Fleet service for business, you can easily ship large items.
Our services include real-time tracking, enabling you to monitor your shipments at all times. In case of any delivery issues, our 24/7 customer service team is ready to assist you.
Choose Transportify as your reliable logistics partner and let us assist you in meeting your ecommerce shipping requirements.
| | | |
| --- | --- | --- |
| | or | |
Frequently Asked Questions:
Do I need to invest in ecommerce shipping software?
🚚 Yes, investing in ecommerce shipping software is crucial for any e-commerce business. These tools can automate various shipping tasks, such as label printing and order tracking, enhancing efficiency.
How does free shipping work?
🚚 Offering free shipping involves incorporating the shipping cost into the product price. This allows you to promote free shipping as an attractive option for customers, potentially increasing sales. You can offer free shipping for all orders or set a minimum order amount to qualify for this benefit.