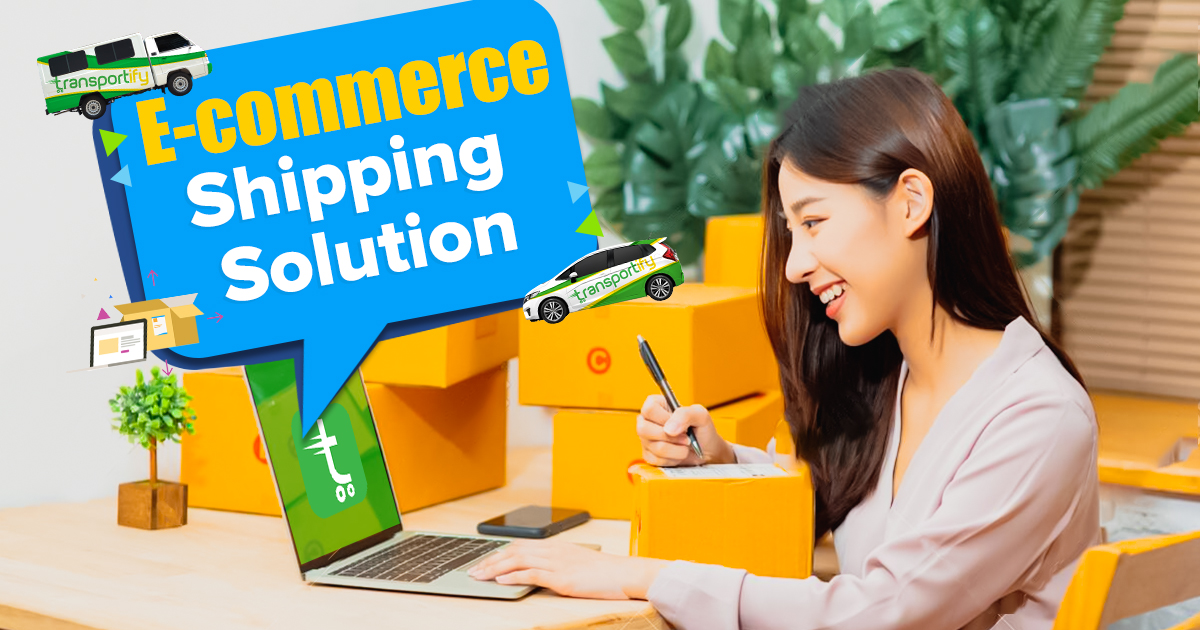 Small companies may choose to start with a simple method of shipping. Some may even believe their e-commerce platform has all you'll need to handle the whole process. No all-in-one e-commerce platform handles everything from logistics to Enterprise Resource Planning (ERP) to Customer Relationship Management (CRM). The good news is that you don't have to start big; it is totally fine to walk before you can run. But if you get to that place, take the time to learn about some of the fundamentals of logistics to better your e-commerce fulfillment process. Here we will look at why you should be setting up your e-commerce shipping solution and a few tips on how to get started today.
Why Should You Set Up Your E-commerce Shipping Solution?
E-commerce shipping is a process that includes receiving and processing purchases, picking and packing items at a warehouse, and printing shipping labels. That may appear to be a straightforward task. If you've seen a well-organized warehouse, it may even appear easy. However, in reality, all of the moving parts add to the complexity level, determined by the kinds and sizes of items you sell, where you'll deliver them, delivery choices, and shipping speeds. Learn more about the complexities of e-commerce logistics in this article.
E-commerce shipping is like railway tracks for trains, and it's critical if you want to go anywhere. According to Statista, over two-thirds of consumers said they'd abandoned online shopping carts due to shipping costs (63%) and 36% because the order would take too long to deliver. According to a Deloitte survey, free delivery is one of the most popular reasons for buying online. The bottom line is that if you want to compete, your e-commerce shipping solution must be fast, dependable, and inexpensive.
Here are some of the most common last-mile delivery vehicles that can deliver quickly while costing less:
Vehicle Type
Base Price


(Metro Manila)

Base Price


(Everywhere Else in Luzon)

Base Price


(Visayas/Mindanao)

L300/Van


7 x 7 x 4 ft




1000kg

430 PHP
330 PHP
310 PHP
Small Pickup


5 x 5 ft x open




1000kg

310 PHP
250 PHP
220 PHP
Light Van


5.5 x 3.8 x 3.8 ft




600kg

250 PHP
192 PHP
225 PHP
MPV/SUV


5 x 3.2 x 2.8 ft




300kg

160 PHP
130 PHP
140 PHP
Sedan


3.5 x 2 x 2.5 ft




200kg

140 PHP
90 PHP
100 PHP
How to Get Started With Your E-commerce Business
Setting up a business on the internet may be frightening, but it doesn't have to be with the appropriate tools. There are many boxes to tick to get up and running but don't worry, they are all pretty simple, and we will give you a few tips to get you going.
Research and find your products
It isn't always about doing something new but something in a new way or targeted well to the area. The top products sold online in the Philippines include electronics, fashion, and food and drink, as well as a range of items meaning there is pretty much a market for any goods if you put together a good offer, so have a think about exactly what kind of product or service you want to see.
Register your business
It is essential that you register your business and that everything is legal and organized. Since you will be making money, your business will be a source of income and must be registered as such, but the good news is that once it is, it will be easier for you to secure the supplier that you need and all of the other components that will go into your company. These people will make better deals and more swiftly with a fully registered company.
Build your website
A crucial element of your business is your website. This should be clear, simple, and straightforward so that your customers can find you, easily purchase what they want and come back again. Remember that the better it looks and the more quickly and easily your customers can pay, they are likely to do so.
Promote and market your business
Once you have your product and website ready to go, you are sure you have the means to deliver to your customers. The last key hurdle is to promote your product and make some money. The internet is a great place to shop from the comfort of your home and advertise with both free and paid ads and techniques to get your brand out there. From Google Ads to social media and some great reviews, there are many ways to connect and impress your potential new customers, so put some time and energy into marketing and see how it pays off.
With all of these steps to take and more to get your business going and make it as successful as can be, it can seem a little daunting to get going, but remember to take it one thing at a time, ensure that your product is good quality, good value and makes you a profit and in this market, you should achieve success.
SEE ALSO
Don't Forget To Organize Your E-commerce Shipping  Solution
Once you are ready to go with your website and products, you have to be able to get them to your customers on time and in good condition. The dread that something may go wrong has kept more than one entrepreneur from jumping in, with dissatisfied consumers and negative reviews due to poor delivery. It can also cost you a great deal upfront to set up your means of delivery, from vehicle costs and maintenance to drivers and contingencies for weather, shortages, and anything else that could disrupt your chain.
The best way to guarantee that your products will get to where they need to go in a way that doesn't cost you a fortune is to look for an e-commerce logistics provider. A logistics company that can meet every delivery need, connecting drivers with your business to get on time and speedy delivery for your products, Transportify's e-commerce shipping solution is already exactly what you will need. With application programming interface (API) integration bringing different applications together easily on e-commerce websites, you can now automate everything and quickly and easily add Transportify as your shipping option.
Using Transportify, you can reach more customers in a reliable way that won't let you down. By booking and managing transportation using an all-around logistics tool, you can save time, money, and hassle stressing about your deliveries or have it all taken care of for you at a great value.
With automated routing to save time and automated booking to expedite the shipping process, integrating with Transportify will reduce errors from overworked and slow dispatchers and drivers using only the best and most reliable. Your company can save on staff and inherent costs and reduce human error to get the fastest and best deliveries possible.
Conclusion
Now is the right time to take your good idea into action. With a growing and still relatively untapped market of consumers and a structure of e-commerce shipping solutions and delivery routes already in place through Transportify, there is no reason not to open your e-commerce business today.
Using API integration to quickly and easily set up Transportify as your shipping option, you can be sure that your products will go the last mile on time and without any damage or ill effects from the potential disruptions out there to leave your customers happy and coming back for more. Check out all the ways that Transportify can save you money and make your life easier at the same time and start planning the opening of your e-commerce business today.
| | | |
| --- | --- | --- |
| | or | |
Frequently Asked Questions:
Why is it essential to have an e-commerce shipping solution for online businesses?
🛒 For one, it's essential to have an e-commerce shipping solution to ensure that your customers receive their orders on time. You know that customer satisfaction is key to success if running an online business. You can't afford to have disgruntled customers who have to wait weeks for their orders to arrive. By choosing the right e-commerce shipping solution, you can ensure that your customers are happy with your service.
How can I automate my e-commerce fulfillment?
🛒 Different e-commerce shipping solutions can help entrepreneurs automate their fulfillment processes and increase their chances of success. One popular solution is using an order management system. This system can help you keep track of your inventory levels and automatically generate shipping labels for your orders. This can be a great solution for businesses that want to automate their fulfillment process as much as possible. This is often done by API integration with logistics providers. The system will handle the booking and delivery of products, eliminating manual work from your company's end.