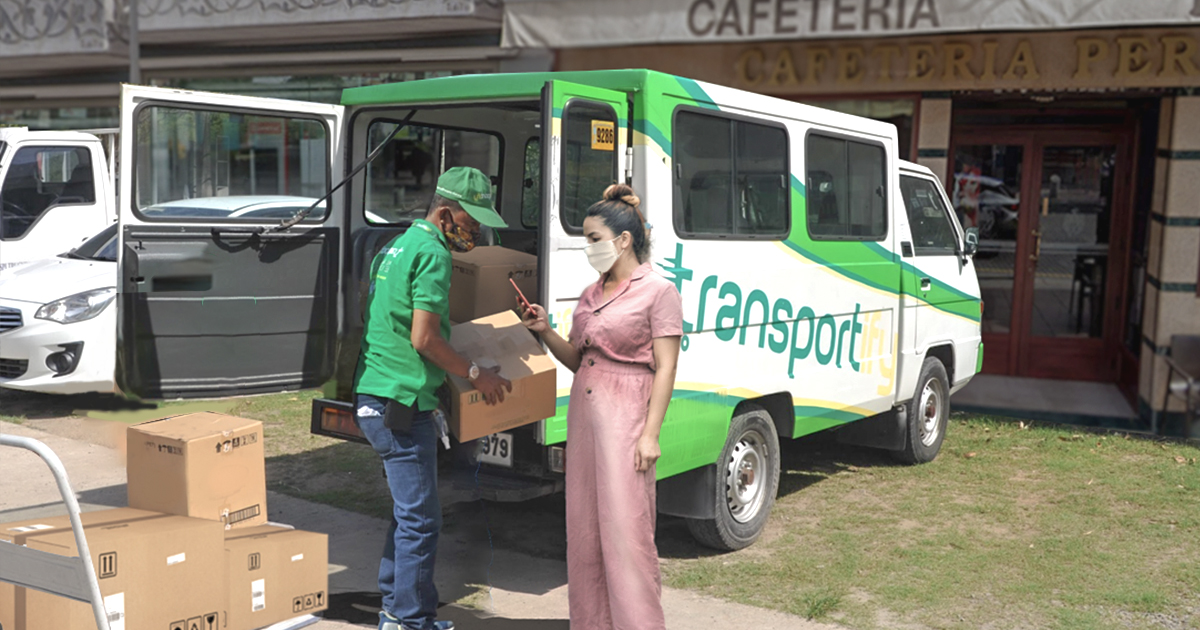 The daily operations of numerous businesses around the world involve plenty of delivery operations. In the Philippines, many companies rely heavily on logistics providers for faster delivery of packages. This need for faster and more efficient delivery operations is due to many factors such as the rise of the ecommerce industry, and most consumers prefer to shop online rather than visit malls or shopping centers. And one particular type of vehicle stands out in fulfilling these logistics operations: the FB L300 van.
Why Use the FB L300 for Faster Delivery of Packages?
The FB L300 has a long and bright history of being considered the "compact workhorse" in the Philippines. Ever since its creation in the 1980s, the L300 has been a staple vehicle used by many companies from large multinational corporations to small and medium enterprises (SMEs). In fact, many business owners consider the FB L300 as a loyal sidekick and a reliable business partner.
Many industries use an FB L300 for a variety of purposes. For schools and public transport operators, the FB L300 is mainly used to transport people from point A to point B. In the Philippines, it is not uncommon to see an FB L300 van as a school bus because its FB (family business) body has a box shape that can fit around 15 people. Some hospitals also use an FB L300 vehicle as an ambulance because of its long body.
However, in this article, we will focus on the usage of the FB L300 as a cargo delivery vehicle. This is the more common usage of the L300 van among various business verticals such as fast-moving consumer goods (FMCG), manufacturing, and even retail. Its spacious FB body is perfect for carrying a decent amount of goods across vast distances.
With just the right size, simplicity in design, and a decent cargo capacity, the L300 is the best vehicle type to enable faster delivery of packages. It is no surprise why many business owners use this vehicle type to fulfill their logistics needs, especially last-mile logistics operations. With the Transportify app, customers can book an L300 van and expect it to arrive at their pick-up location within an hour or less. This enables the client to do faster delivery of packages, especially if the operation is time-sensitive.
In the section below, we will go over the main reasons why using an FB L300 for faster delivery of packages is a good choice.
The right combination of size and cargo capacity
What many business owners love about the FB L300 for faster delivery of packages is that it is the right size for the right job. An article from the Manila Times recounts an anecdote of a small construction business owner in the Philippines. In the article, the businessman said that his FB L300 van is a big asset in moving construction equipment and other materials. This goes to show that the FB L300 can accommodate many types of cargo in its box-type body.
With a length of about 14 feet and a width of about 5.5 feet, the Mitsubishi FB L300 van boasts a decent cargo capacity that can carry up to 1,000kg (1 ton). It has a 2.2-liter engine and is known to be fuel-efficient. The latest models of the FB L300 van for faster delivery of packages can produce around 97 horsepower and 200 Nm of torque at 3,500 rpm (revolutions per minute). It is, therefore, no surprise that many small business owners consider this vehicle type as their partner in the business.
The fact that it has a larger cargo capacity than sedans and multi-purpose vehicles is another reason why business owners prefer this vehicle type in the day-to-day delivery operation. Its perfect size also means that it is easy to drive. Oftentimes, the problem with large trucks is either they are too long or too wide, and more experienced drivers are needed to skillfully operate the vehicle. But with the L300 having a compact size, it can be driven by most drivers which allows it to be used for quick logistics operations. That is why this is the "go-to" vehicle to enable faster delivery of packages.
With just the right vehicle size, engine specifications and price, the FB L300 is the perfect partner for your business. It has enough payload capacity to carry heavy items such as appliances and furniture and it is fuel-efficient, which means it can travel vast distances without having the company pay an expensive bill for fuel consumption.
The table below shows the price of the L300 van in the Transportify app.
Features
Details
Standard Rate
430 PHP
+ ₱27/km (first 39 kilometers)

Dimension
Length: 7ft
Width: 4.5ft
Height: 4.5ft
Capacity
1000kg
Additional Destination
₱40 per drop-off
Common Cargo

Balikbayan Boxes
Home Appliances
Home Furniture
Gym Equipment
Office Equipment/Assets
Simple design and capable of going almost anywhere
One salient feature of the FB L300 van is its compact size. The compact size of the L300 means better maneuverability and handling which means it can take on narrow roads and wide highways. This feature of the L300 van enables it to reach almost any point in the country. From crowded and narrow streets of residential areas to the wide highways of the South Luzon Expressway (SLEX), the L300 van is a workhouse that can reach any destination.
Its compact size also allows it to easily board roro ships for interisland delivery operations. In fact, Transportify offers interisland cargo delivery using the L300 van. From anywhere in Luzon, business owners or individuals can use this vehicle type to move goods to key cities in the Visayas and Mindanao area. For example, a retail company wants to transport stocks to its distribution center in Cebu but can not fill up the entire space of a 4 wheeler closed van. In this scenario, the best action would be to use the L300 van of Transportify for RORO shipping operations. The vehicle can drive to your pick-up point, load the items, get in a roro vessel, and then drive off to the destination in Cebu.
SEE ALSO
Many business owners praise the L300 van's adaptability. An article in the Manila Times about the Mitsubishi L300 as a reliable business partner mentions that this vehicle is dependable to "cross rivers and power through steep zig-zag roads." This is just one of many testimonials of the vehicle's capability to reach anywhere with ease.
Lastly, TopGear Philippines praises the L300 for having a simple yet robust design. According to an article from TopGear, the mechanical simplicity of the L300 means mechanics from Aparri to Jolo can successfully repair any breakdown the vehicle might encounter. The ease of repairing and maintaining an L300 van is another reason why it is the top choice for faster delivery of packages.
Click the buttons below to download the app or scan the QR code.
| | | |
| --- | --- | --- |
| | or | |
Frequently Asked Questions:
What is an FB L300 vehicle?
🚚 The FB L300 vehicle from Mitsubishi motors is a compact utility vehicle used for transporting goods and ferrying people. In the Philippines, it is considered a "workhorse" that many business owners use to deliver goods to clients or other distribution centers. The FB body of the L300 vehicle can carry loads up to 1000 kg.
What logistics app should I use for Faster delivery operations?
🚚 There are many logistics apps that offer fast delivery options. Grab and MrSpeedy offer express delivery services but for smaller packages because their drivers use motorbikes. But for larger and heavier items, the Transportify app is the best choice. Transportify has a wide range of delivery vehicles from sedans to 10 wheeler wing vans which can accommodate your booking request quickly.
How do I expedite the delivery of packages to customers?
🚚 Many businesses would solve this problem by procuring more vehicles. However, such a strategy is expensive and could lead to other problems in the future such as having to deal with vehicle breakdowns. Thus, the best solution would be to outsource the delivery of packages to a third-party logistics company such as Transportify which is capable of handling a wide array of logistics operations. It can do last-mile deliveries as well as interisland shipping operations.