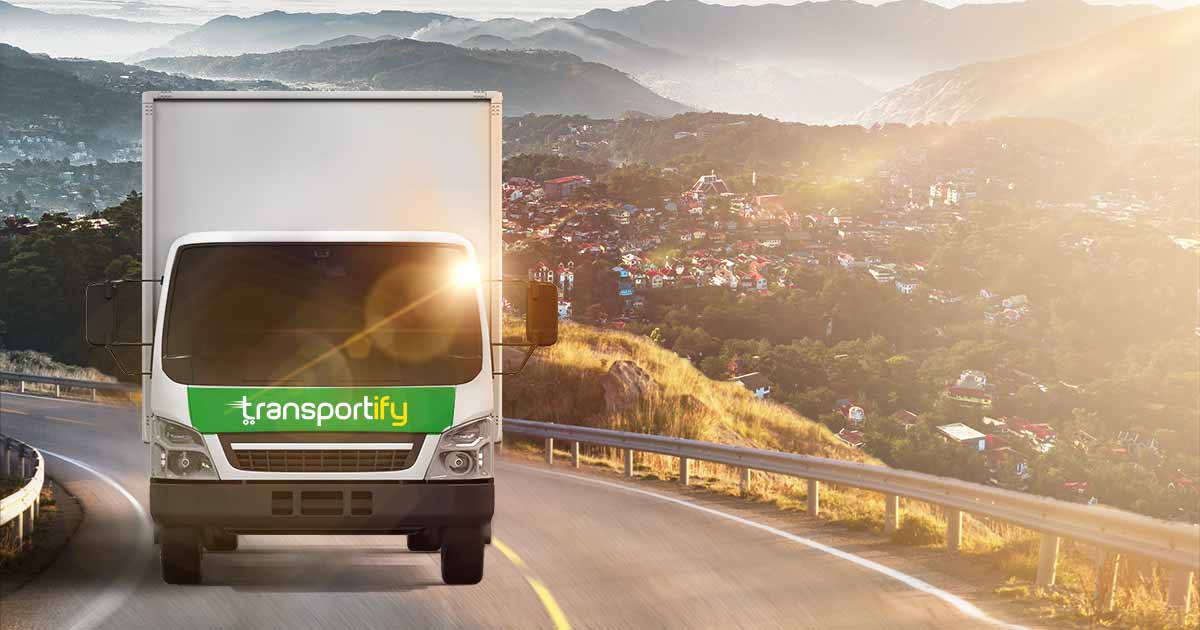 Transportify app, the leading tech logistics provider in Mega Manila and Pampanga just opened a new service city in Baguio. The expansion provides convenient and affordable logistics solutions to local businesses in the area. Using the Transportify app, customers can now book a cargo truck or L300 rental service to deliver their goods from Baguio City to anywhere in Luzon through their mobile phones.
Transportify offers affordable cargo truck and L300 rental for different needs. Our Standard Service charges you according to the distance covered from the pick-up going to the drop-off location and the type of vehicle that you choose. Standard service is available for quick delivery to get a vehicle ready for the next hour or scheduled three hours before pick-up time or up to two weeks in advance. Full Day offers 10 hours of truck or L300 service with unlimited distance and destination within the service area. For deliveries outside Baguio, you can book a Long Haul to deliver your goods to Pampanga and Mega Manila at a fixed price. Refer to the table below for the complete list of rates.
Capacity and Pricing
Rates
Standard Rate
₱500
+ ₱30/km


Dimension
Length: 7 ft
Width: 4 ft
Height: 4 ft
Capacity
1,000 kg
Additional Destination
₱30 per drop-off
Visit our website's Fleet and Pricing page for full details about our vehicle dimensions and other added services that you can avail.
Transportify app isn't just your average delivery service provider. We focus on giving our customers the best delivery experience by innovating the services that we offer. Transportify always aims to provide users with more freedom and flexibility they need.
Aside from 24/7 Customer Service assistance, full-service pick-up and delivery and goods insurance, here are some useful Transportify app features for you on and your delivery:
Track and Trace
Transportify app allows the customers to monitor the whereabouts of the delivery vehicle and their packages during transit. Business owners and their customers can assure that the goods are safe and will know exactly when the package will arrive through the real-time GPS track and trace feature.
Multiple Drops and Route Optimization Feature
Using the Transportify app, you don't have to book different vehicles just to get your packages delivered to many destinations. Customers can book a cargo truck or L300 rental that delivers to as much as 15 drop-off locations. You can use the Route Optimization feature that automatically calculates the shortest route to save time and cost on your delivery. Aside from the optimize route feature, customers can also manually drag and drop the destinations to rearrange the drop-off locations in the sequence that they prefer.
Assign to Driver
This feature allows the customers to directly assign a booking to a specific driver. You can assign by selecting a driver on your Favorite List or by inputting the driver referral code. Assign to Driver feature is available for Schedule, Full Day and Long Haul bookings.
Download Transportify App or Use the Web App
To book a cargo truck or L300 rental service in Baguio via Transportify mobile and web app, scan the QR Code or click the download buttons to book below:
| | | |
| --- | --- | --- |
| | or | |
Transportify for Business
If you are looking for a logistics provider for your business, joining Transportify Business Program is the best move to make. We offer exclusive services and features designed to attend to different business delivery and distribution needs. To sign-up, visit our Business Program page on the website or send an email at business@transportify.com.ph.