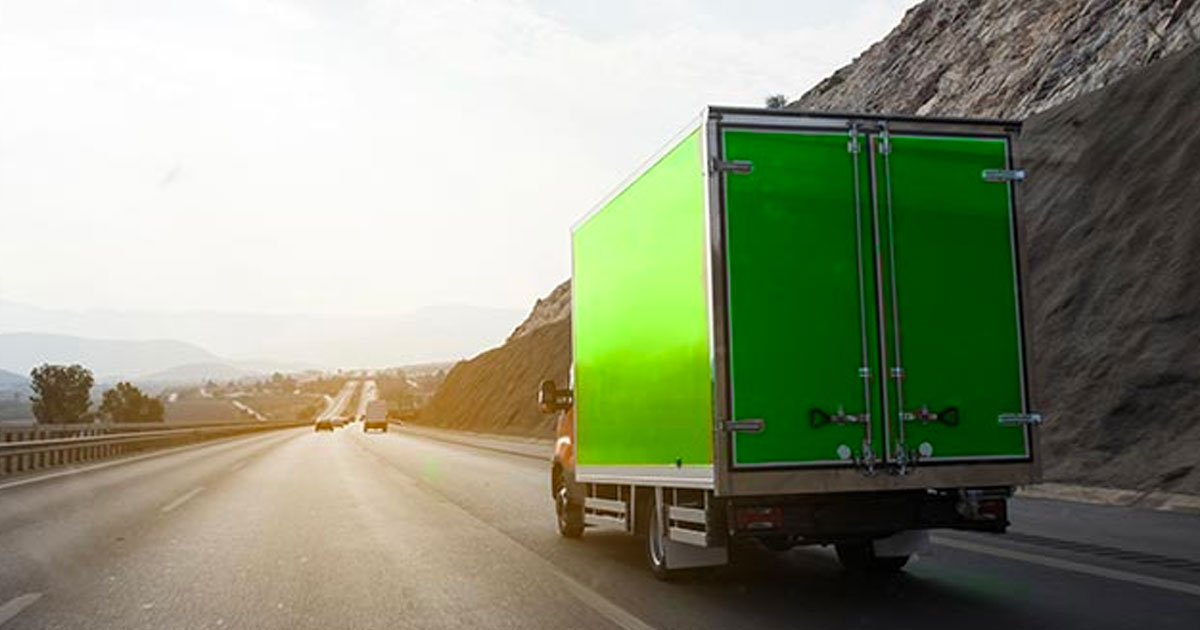 Transportify is the only logistics company offering fixed price route delivery service in the Philippines. We deliver from Manila to anywhere in Baguio for the same price. Get a price quote now by clicking on the button below.
The table provides manila to baguio fixed price route delivery service for cargo and package delivery service. We offer a trustworthy, timely and affordable trucking services Manila to Baguio. Whether you are shipping large consumer goods packages, heavy construction materials or loads of retail products, Transportify can assist your provincial trucking services Manila to Baguio and Pampanga to Baguio. See pricing per vehicle for package delivery.
Vehicle Type
Dimensions/
Weight Limits
Base Price


(Metro Manila)

Base Price


(Outside Metro Manila)

Base Price


(Visayas/Mindanao)

Wing Van 

32 to 40 x 7.8 x 7.8 ft




12000kg to 28000kg

7500 PHP

6500 PHP

6500 PHP

6w Fwd Truck

18 x 6 x 7 ft




7000kg

4850 PHP

4850 PHP

4850 PHP
Closed Van

10 to 14 x 6 x 6 ft




2000kg to 4000kg

1800 PHP

1450 PHP

1450 PHP

Open Truck

10 to 21 x 6 ft x open




2000kg and 7000kg

2300 PHP

1950 PHP

N/A

Mini Dump Truck

10 x 6 ft x open




2000kg

1500 PHP

1200 PHP

N/A

L300/Van

8 x 4.5 x 4.5 ft




1000kg

430 PHP

330 PHP

310 PHP

Small Pickup

5 x 5 ft x open




1000kg

310 PHP

250 PHP

220 PHP

Light Van

5.5 x 3.8 x 3.8 ft




600kg

250 PHP

192 PHP

225 PHP

MPV/SUV

5 x 3.2 x 2.8 ft




200kg

160 PHP

130 PHP

140 PHP

Sedan

3.5 x 2 x 2.5 ft




200kg

140 PHP

110 PHP

120 PHP
Prices are all-inclusive of the driver's fee, truck, fuel, parking, and tolls. You can book our fixed price route service same day or schedule up to 2 weeks ahead. For more information, live chat with us 24/7 by clicking below.
What are the Advantages of Hiring Truck Services from Manila to Baguio?
If you are a business owner from Baguio, Manila, or Pampanga, you will need to have trucking services manila to baguio for the transportation of your cargo from one place to another. If you own a corporation then obviously, you will need a transport service for large vehicle services.
Hiring a competent and reliable trucking service company like Transportify brings you a lot of benefits for your business. Below are some of them:
Cost Saving
Every business is required to transport their goods and products from one place to another, for example, if the product needed to be transferred from pampanga to baguio or manila to baguio, vice versa. If you plan to purchase a closed van or a truck as your business mode of transportation, that would cost you a lot, and your company's capital will be affected.
Moreover, if you purchase large vehicles, you will need an additional budget for hiring experienced and highly skilled truck drivers. Thus, it can lead to an increase in your business expenditure.
On the brighter side, if you decide to hire a trucking company like Transportify, it can provide you trucking services with vehicle and driver. Thus, it can help you increase your profit rather than decreasing them for business expenditures.
Varieties of Vehicles
In Pampanga and Baguio, most of the goods and products are big. Since most of them are for consumer's consumption such as vegetables, fish products, dried goods, etc. Sometimes your business will have a large cargo to transport while sometimes it could be less. You can hire Transportify's large trucking services Manila to Baguio for additional freight as we have a variety of vehicles such as closed vans and trucks for the transportation. Moreover, we have appropriate trucks depending on the customer's need for transportation.
Different Services to Choose From
When you choose Transportify for your business trucking services, then it is now our responsibility for the appropriate handling of the freight, and utmost care of the cargo, especially if the goods are fragile.
Also, when it comes to transportation, logistics, and on-time delivery, you can ensure that we only give the best services that you deserve. You don't need to worry about truck drivers and the vehicles required for transport. Moreover, you can be assured that all of our drivers are well-experienced and professionals who are knowledgeable about the process where your package reaches its destination at a specific time.
Less Risk
When hiring Transportify as your delivery service provider, then it will be our responsibility to handle the freight with appropriate care. If any damages occur during transport, we are responsible for the costs. Since Transportify has a limited insurance policy for Non-Business Program customers or individuals, that way, you can feel at ease that your goods and products are handled by professionals and of course, with care.
However, if you own trucks and there will be mishaps that may happen along the road, you will need to bear extra costs for those damages, which can hurt the revenues of your business. In cases like these, the trucking services Philippines company like Transportify will handle everything so that you can be at ease. Plus, there would be less risk involved when it comes to delivery, you don't need to worry about the regular vehicle maintenance, on-time deliveries, or cargo management.
Generate Reports
Transportify as a trucking company is so efficient that we can able to generate reports of all the expenses like kilometers per hour, handling freight, speed, pickup, and delivery time, so you can be fully informed about your cargos.
Not only that, with the help of technology, Transportify uses an on-demand delivery app for the convenience of its customers. From the mobile application, you can see all the information regarding the freight, plus, you can see the real-time status of the packages. Also, you will receive a notification once reached to its desired location or receiver.
Innovative Benefits
If you regularly use Transportify's trucking services Manila to Baguio, or Pampanga to Baguio, then both can mutually benefit from each other. You can offer services to each other, or you may also provide some discounts to attract each other customers, which can increase the goodwill and revenues for the company.
If you're a start-up business, you must hire a good and reliable trucking company like Transportify to help you save costs and be relieved with the transportation and delivery hassles. But if you are a stable and huge company, then you need to focus more on your business and divert your thinking from the petty issues in delivery and transportation. Hence, you will need to hire Transportify for your cargo and freight management.
Quick Tips When Hiring a Trucking Service
Driving long distances like from Manila to Baguio passes a lot of cities which means will pass through different tolls. Now that you are aware of the advantages of the above services, it's now the right time to give you some quick tips when hiring a trucking service.
Here are they:
License
When hiring a trucking service, you must first check the licenses and certificates of the company. Or perhaps, any recognition from reliable and legit trucking and transportation organization. Usually, you can see these documents on their website or business office. Of course, any businesses will be proud of their certificates and licenses to be shown in public.
Not only that, make sure that the company is legit and have been legally authorized to operate their business. One way to verify this is to call your local DTI and ask for the company's public details. As a business owner, you only want to hire the best and the most reliable logistics services company; that's why it is reasonable to do this thing.
Moreover, your chosen trucking service Manila to Baguio provider is an extension of your business, any move that they do regardless of negative or positive; it can affect the reputation of your company.
Varieties of Options
As a competent trucking service, you should not focus on one variation. Each business requires different needs and different procedures. Others may use closed vans for goods delivery, and others may use a truck for large cargo and freights.
So, to provide all of their needs, a trucking service company should not only provide one vehicle to use. They should be able to meet all the requirements set by the customers. If the goods are manageable and can be transported in a closed van, then the logistic company should be able to provide it.
If the business needs to deliver large cargo containing heavy products or pieces of equipment, the logistic company should provide the appropriate vehicle for that needs.
Here in Transportify, no matter what your cargo delivery needs are, as long as it can satisfy their clients, they can do the best delivery services that every customer deserves to experience!
| | | |
| --- | --- | --- |
| | or | |
Frequently Asked Questions:
What are the companies that offer trucking services from Manila to Baguio City?
⛰️ In Manila, there are different ways to ship goods and items to Baguio City. One of the common or traditional ways is to sent it via cargo or parcel with a bus company. This has been the norm for deliveries in Manila. For reasons that it is affordable and easy. But nowadays, standards are higher and the goods to be delivered will most likely perish under the storage of a bus. Different logistics companies now offer services that are safe for your goods. Transportify is one example that is both easy, and affordable. Not to mention it is safe since the vehicles are appropriate for deliveries.
Is Transportify a trusted logistics service?
⛰️ Transportify entered the Philippines back in 2016, since then it has revolutionized the way Filipinos deliver items. They also made it easy to move houses by booking trucks through mobile apps. Having a company accountable for these deliveries makes Transportify a trusted brand by users. Transportify also makes sure that their drivers are well trained to make sure that their service will be loved by the customers. Transportify is also a brand which different companies partner with to provide them their logistics needs.