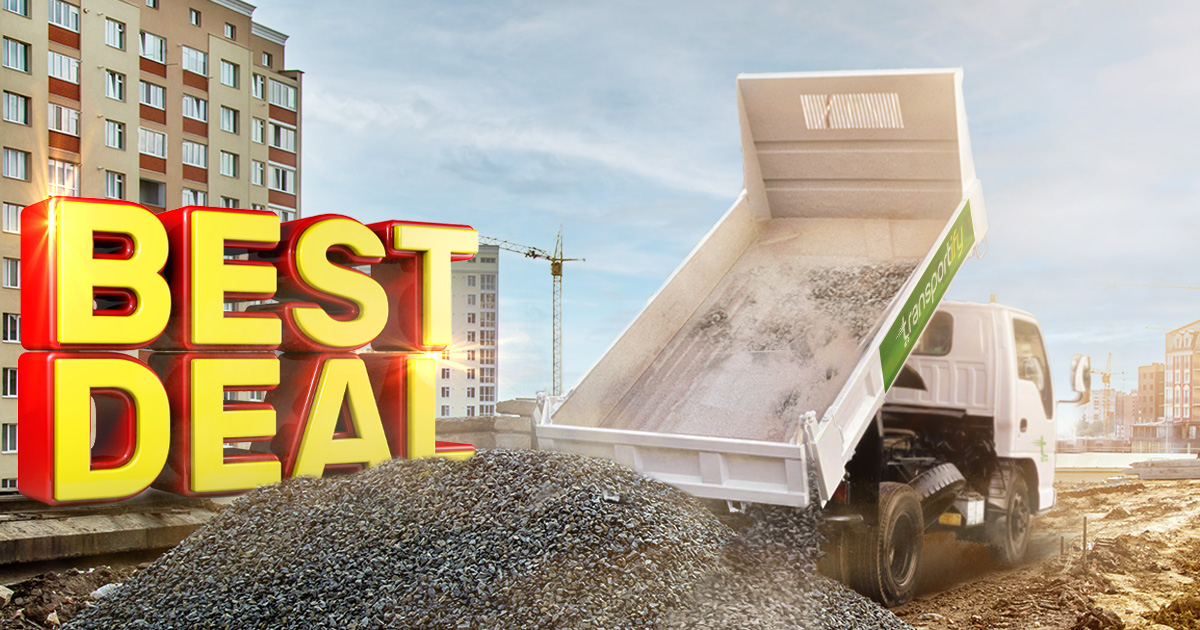 If you work in a field that requires the utilization and mobilization of massive hauling truck rental materials and equipment, you're well aware that a regular truck or vehicle can only do so much. Most of the time, it cannot complete the task, especially if your materials are too heavy or too odd in size. Working on many projects with a small vehicle also slows down your productivity, especially if your crew wants to transport items from one location to another at the same time.
You may also be planning a long-distance trip, which will make things even more challenging. Therefore, a decent hauling truck rental Philippines comes in handy here. Hiring a competent hauling truck rental is critical to your business's success if you need to transport several things at once or move huge and laden equipment.
Here's a breakdown of the expected benefits of finding a reliable hauling truck rental Philippines to help you understand why having one is essential.
What to Look for When Choosing A Hauling Company?
When it comes to finding the best company for hauling truck rental, there are a few factors you need to consider. One of the most important is the experience of the company in question. Make sure that they have a lot of experience in moving different types of cargo. You also want to make sure that they have a good reputation and are known for providing quality services.
Another thing you should look at is the equipment that the company has. Make sure that they have all the necessary equipment to move your cargo safely and efficiently. Finally, be sure to ask about their rates and see if they fit within your budget. By taking these things into account, you can be sure to find the best company for hauling truck rental.
Benefits of Finding and Hiring A Reliable Truck Hauling Service
You'll Have Access to the Trucks You'll Need
One of the good things about on-demand hauling truck rental companies like Transportify is the wide selection of vehicles and trucks in various sizes. The selection can provide you with the most useful trucks for heavy or loaded shipments, as well as closed vans, open trucks, 6W FWD trucks, and Wing Vans.
Vehicle Type
Dimensions/
Weight Limits
Base Price
(Metro Manila)
Base Price
(Outside Metro Manila)
Base Price
(Visayas/Mindanao)
Wing Van 
32 to 40 x 7.8 x 7.8 ft
12000kg to 28000kg
7500 PHP
6500 PHP
6500 PHP
6w Fwd Truck
18 x 6 x 7 ft
7000kg
4850 PHP
4850 PHP
4850 PHP
Closed Van
10 to 14 x 6 x 6 ft
2000kg to 4000kg
1800 PHP
1450 PHP
1450 PHP
Open Truck
10 to 21 x 6 ft x open
2000kg and 7000kg
2300 PHP
1950 PHP
N/A
L300/Van
8 x 4.5 x 4.5 ft
1000kg
430 PHP
330 PHP
310 PHP
Small Pickup
5 x 5 ft x open
1000kg
310 PHP
250 PHP
220 PHP
Light Van
5.5 x 3.8 x 3.8 ft
600kg
250 PHP
192 PHP
225 PHP
MPV/SUV
5 x 3.2 x 2.8 ft
200kg
160 PHP
130 PHP
140 PHP
Sedan
3.5 x 2 x 2.5 ft
200kg
140 PHP
110 PHP
120 PHP
Simply put, no matter how complicated your wants and desires are, truck rental of Transportify can meet your needs. The skilled operators will ensure that the job is done correctly, guaranteeing that your items are kept safe and secure throughout the process.
You'll Be Able To Take Advantage of Low Rates
Hiring the traditional hauling trucks you may come across won't get you very far. You may have already set a budget for transportation and moving processes, depending on your demands.
However, if you use the services of a professional hauling truck rental like Transportify's hauling truck rental Philippines, rest assured that the hauling truck rental cost will be estimated correctly. You'll also get good value for your money because we tailor the request to your needs and demands. We'll assist you in finding the best truck and schedule fit for your need.
Your Belongings Will Be Safe and Secure
You'll want your equipment to be handled by the best in the hauling truck rental Philippines from pickup to delivery. Putting your materials or equipment at risk for low costs is never a good idea, so stick with the most reputable ones like Transportify's hauling truck rental Philippines.
Depending on various conditions, construction operations will eventually require the assistance of an on-demand hauler. You could be getting rid of or replacing equipment or rearranging your house to improve your way of living. You might be moving or buying new machinery, but whatever the case, you'll need a dependable hauling truck rental Philippines on your side. This ensures that your plans continue to run effectively and that your items are delivered in perfect condition. Investing in the reliable hauling truck rental Philippines when moving heavy equipment will always be the key to success.
When looking for a good hauling truck rental Philippines company, consider the following factors: the type of trucks they use, whether the company is honest or not, the age of their fleet, and the security features supplied by the company.
SEE ALSO:
Renting Trucks Can Increase Your Productivity
Outsourcing at times can be a lot cost-effective than running your own hauling operations. Especially if you are starting, it is always nice to be on the trial stage than invest in your own hauling fleet without considerable experience. Here are ways renting hauling trucks can increase your productivity:
Increase Cost Effectiveness
First, you'll need to purchase vehicles and make arrangements for storage and warehousing. If you take out a loan to cover any of these expenses, you will be paying interest, and the trucks will quickly become more expensive. Then there's the cost of fuel, drivers, registration, maintenance, and repairs, all of which are ongoing costs. Most hauling truck rentals can't afford these initial fees without depleting their cash reserves or obtaining large company loans. If you are testing the waters, for now, it is ideal for keeping your spendings low to avoid bigger losses in the future.
A hauling truck rental Philippines may save you money on all of these expenses while also increasing the efficiency of your operations. Small enterprises and startups with restricted finances can pay per mile rather than per pound. These lower transportation expenses will help your business now and in the future, allowing you to expand.
Helps You Save Time
Considering time is money, this is yet another opportunity to economize on the most important things of your hauling operations. As a result, your hauling truck rental may yield more success because you can deliver your items where they need to go faster and more efficiently.
Transportify specializes in trucking logistics and hauling truck rental Philippines. We have simplified the procedure in order to make it as hassle-free as possible. We are familiar with paperwork whether you're shipping from province to province in the Philippines.
Improve Your Risk Management
Hauling materials may not seem like a high-risk activity, but it is. Such activities are frequently at risk of being disrupted. Consider any unexpected events that may occur throughout the moving truck rental booking process, such as alterations in local rules or the theft of physical items or sensitive data. Of course, there is always the possibility that your products will be damaged. By utilizing Transportify's hauling truck rental Philippines, you can significantly reduce those risks. We are licensed, bonded, and insured if something goes wrong during the transportation process.
As you can see, there are numerous advantages to working with a hauling truck rental Philippines. You will save valuable time and money. In addition, Transportify has access to cutting-edge shipping and tracking technology, which results in better risk management and happier customers. And, if you need to expand or scale your businesses, you can use hauling truck rental Philippines services to meet your changing requirements.
Useful Tips For a Hassle-Free Hauling Operation
Choosing the right hauling truck has never been easier. Whether you need to transport construction materials from a supplier or whether you're picking up construction materials from a secondhand store, construction pickup trucks can help you save time and money.
Here are the five helpful tips you should know when looking for hauling truck rental Philippines:
Tip #1: Plan your hauling route
If you're renting construction materials delivery trucks to pick up construction supplies or construction materials from a secondhand store, it's best to plan your route ahead of time. The hauling truck driver will drive to where construction materials are at, saving you time and allowing you to get the most out of the rental truck you choose.
Tip #2: Asked about the best delivery vehicles for hauling supplies
The construction company can be contacted to find out about the most suited trucks for construction supplies and construction materials. It is essential to ask about the truck variations before booking, so you'll know which truck rental is better for the construction materials delivery.
Tip #3: Keep in mind the size and weight of the materials
Construction materials can be heavy, so it's essential to consider their size before choosing a construction hauling truck. The construction truck capacity must have enough space for construction material weight, or else it will not be able to transport construction materials from the supplier.
| | | |
| --- | --- | --- |
| | or | |
Frequently Asked Questions:
What is the most accessible way to acquire building supplies?
👷‍♀️ Local hardware can be available everywhere, from markets to malls. However, not all the time the material that you will need is available within your proximity. Sometimes, you may need to transport constructions over long distances in order to source them. It is during these instances that an on-demand hauling truck rental can be the most accessible way to acquire your supplies. Through this process, you won't need to physically relocate the materials because the vehicle and the driver will do that job for you.
What type of construction materials is Transportify ready to deliver?
👷‍♀️ Transportify is ready to deliver your hauling and construction materials. We can transport aggregates such as sands, gravel, and soil which you can book under Open Truck. We also have Pickup Trucks up to 21 ft if you need to travel long pipes. If you will be needing a closed vehicle to transport weather-sensitive construction materials, we have Closed Vans, 6w Fwd Trucks, and 10w Wing Vans you can include in your choices.