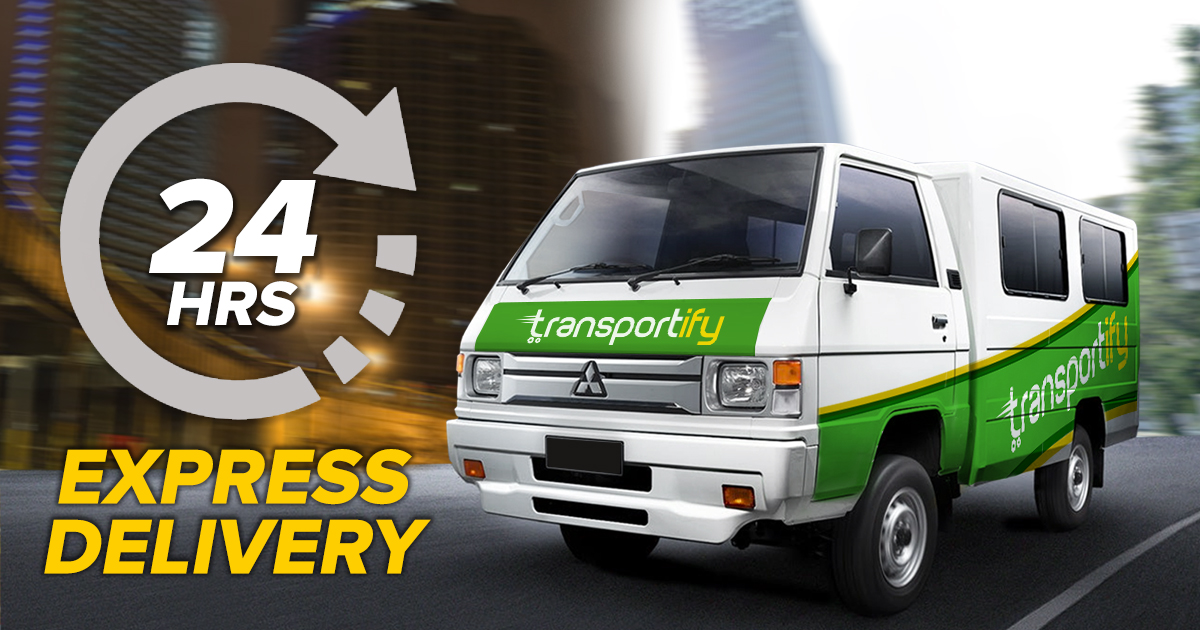 Have you ever wished there was a forwarder service that could deliver your packages within 24 hours? Well, now there is. Transportify's forwarder services are the answer to all of your shipping woes. Transportify offers 24 hours express delivery at your fingertips. We deliver anywhere in mainland Luzon and Cebu, and we will give you an affordable price for our services. If you need a forwarder service for 24 hours express delivery, you have come to the right place. We offer forwarder services for all of your shipping needs and do so with professionalism and care. Our forwarders are trained in packing techniques to ensure your shipment arrives at its destination as quickly as possible.
Forwarder Services: How Can It Help Your Business Shipping Needs?
Forwarder services are available in many different forms, so it is essential to know their benefits to your business. Forwarders are often third parties who deal with local and even international shipping services. They are usually used when a company or individual cannot fulfill the delivery obligations by themselves. These forwarders are usually used for consolidations, cargo handling, and warehousing. Forwarder services offer a wide range of benefits as they transport your goods from one point to another with ease. They can also help you avoid some common mistakes that could happen when shipping on your own.
Forwarder Services with 24 Hour Express Delivery
Transportify's forwarder services offer quick movement for your goods without the hassle and can help prevent mistakes that may happen when shipping on your own such as delivering to the wrong party due to an error in writing addresses. Aside from quick services, Transportify also offers forwarder services with 24 express delivery.
Why Are Forwarder Services Important?
Forwarder services are essential because they offer 24 hours express delivery if an item needs to be delivered quickly. A forwarder will also consolidate and store your goods if you need them, so all of your goods can be handled by forwarders instead of you. When shipping your items yourself, you may avoid making mistakes by utilizing forwarding services to forward packages to the correct individual or business. The forwarder is there to ensure that everything goes smoothly, and they offer 24 hours express delivery.
Refer to the table below for the rates and vehicles a freight forwarder like Transportify offers:
Vehicle Type
Dimensions/
Weight Limits
Base Price


(Metro Manila)

Base Price


(Outside Metro Manila)

Base Price


(Visayas/Mindanao)

Wing Van 

32 to 40 x 7.8 x 7.8 ft




12000kg to 28000kg

7500 PHP

6500 PHP

6500 PHP

6w Fwd Truck

18 x 6 x 7 ft




7000kg

4850 PHP

4850 PHP

4850 PHP
Closed Van

10 to 14 x 6 x 6 ft




2000kg to 4000kg

1800 PHP

1450 PHP

1450 PHP

Open Truck

10 to 21 x 6 ft x open




2000kg and 7000kg

2300 PHP

1950 PHP

N/A

Mini Dump Truck

10 x 6 ft x open




2000kg

1500 PHP

1200 PHP

N/A

L300/Van

8 x 4.5 x 4.5 ft




1000kg

430 PHP

330 PHP

310 PHP

Small Pickup

5 x 5 ft x open




1000kg

310 PHP

250 PHP

220 PHP

Light Van

5.5 x 3.8 x 3.8 ft




600kg

250 PHP

192 PHP

225 PHP

MPV/SUV

5 x 3.2 x 2.8 ft




200kg

160 PHP

130 PHP

140 PHP

Sedan

3.5 x 2 x 2.5 ft




200kg

140 PHP

110 PHP

120 PHP
What Services Do Freight Forwarders Perform?
A freight forwarder will take over when shipping large shipments and prioritize them to get them delivered on time for you. They provide different levels of services and can provide many benefits including, but not limited to:
Responsible carrier selection and mode of transportation according to the value and size of goods
Specialized instructions or additional preparation instructions are needed beyond the minimum offered by the carriers,­­­ such as labeling requirements, urgency notifications, pickup location needs, etc.
The major benefit is that they take care of all these things so that your business does not have to worry about it. You can just let your trusted freight forwarder handle all your business shipping needs.
Benefits of Using Forwarder Services
The forwarder services have been in existence for a while now. It has been providing the benefits of deliveries within 24 hours for a long time. This has been possible by using forwarders like Transportify with different levels of skills and expertise. The forwarder services also typically use their vehicles to get the jobs done.
Additional Benefits:
Since forwarders can do deliveries at any time, they are authorized to work on holidays and weekends. They only need to be compensated for their time that is spent working during these days or nights;
Since forwarders offer

24 hours express delivery

, they can provide on-demand delivery services to clients from different cities;
Forwarders can also transport goods from one forwarder to another forwarder. This helps clients save on the cost of transportation and also saves time since they do not have to go through different forwarders for deliveries;
When you choose forwarders, you are guaranteed that your goods will reach their destination after a certain time after being picked up from your place. The forwarder will use their professional fleet to ensure that your goods reach their destination safely and securely;
Forwarders can also provide you with online tracking services so that you know where the forwarder is and whether or not he has delivered your goods yet;
You can also contact forwarders 24 hours a day to let them know if your cargo has not yet been delivered.
Other Benefits:
The forwarder will have insurance for any loss or damage of your goods during transit and delivery. This way, you do not need to worry about whether or not your forwarder has your goods insured;
Your forwarder will have a variety of vehicles to choose from, depending on what you need for

24 hours express delivery

and the size of the cargo that needs to be transported. If you are transporting heavy equipment or machinery, forwarders can provide larger trucks with hauling capacity and cranes and forklifts that can be used to move heavy cargo.
SEE ALSO:
How Do Forwarder Services Help Your Business
Forwarder services offer 24 hours express delivery at your fingertips. Whether you are transporting cargo or heavy machinery, companies like Transportify offer forwarder service with various transportation options. With forwarders, your goods will arrive within 24 hours after the cargo has been picked up. You can also track forwarder services online to know where your forwarder is at any time during the process.
Forwarder services can help you save time
Forwarders have built relationships with various shipping companies and trucking carriers all around the Philippines. They will pick up your goods from one location and deliver them to another, saving you from having to make multiple stops at different warehouses to pick up and drop off items. Transportify forwarders use the most economical options available for your 24 hours express delivery shipment, saving you money for other business costs.
Forwarder services can help you save money
Transportify offers an affordable option that can be used by anyone who needs goods transported quickly with 24 hours express delivery across a large distance typically anywhere in mainland Luzon and Cebu.
In addition, forwarder services providers also offer less than truckload deliveries that will allow palletized or smaller cargo to be transported. Such an option is cost-effective and budget-friendly for business operations that are not yet capable to pay and fill a full truckload.
Why Choose Transportify Forwarder Services?
Forwarders like Transportify work with large-scale logistics and transport companies to aid in the transportation of goods. They can offer competitive rates, 24 hours express delivery pick-up services within a day or two, and detailed tracking information regarding your shipment. You will be given a notification once your booking has commenced informing you about the arrival time. Forwarders also offer a variety of insurance options to cover your shipment for any damages or loss. For more information, you may check out our business page here.
| | | |
| --- | --- | --- |
| | or | |
Frequently Asked Questions:
What are forwarding services?
🚚 Transportify, a 24 hours express delivery forwarder in the Philippines, offers unique and cost-effective solutions for the busy lifestyle of the Filipino population. The company, Transportify, will pick up your purchase at a designated location, give you an estimate as to when it'll arrive with you, and post all information onto a map, so you know exactly where your parcel is.
What is the role of the forwarders?
🚚 Forwarders can make shipments quicker like a 24 hours express delivery and cheaper by taking over the distribution of packages to various destinations. Transportify is a courier company based in the Philippines, which removes the headache associated with forwarding. Transportify services include availability for same day pick-ups or urgent deliveries using courier services 24 hours a day 7 days a week across various cities in the Philippines. So whether you need urgent deliveries to meet deadlines or time-sensitive project meetings, Transportify has got your back.