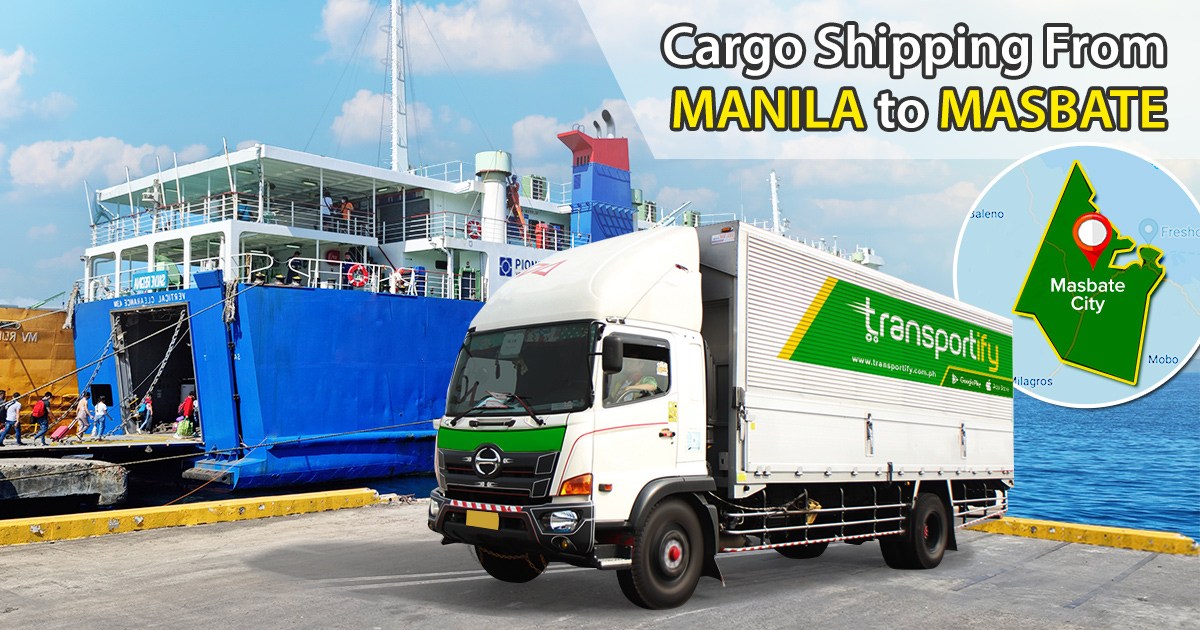 Business owners have various options for shipping their cargo Manila to Masbate. They could either send it themselves or hire a cargo company. Hiring a cargo company for Bicol delivery and nearby provinces has its advantages. The cargo company will be the one to take care of all the shipping logistics so the business owner can focus on other aspects of their business.
Moreover, business owners can choose the freight and cargo services they need depending on their budget and shipping requirements. In this blog post, let's dive deep into the cargo shipping from Manila to Masbate and what information you should know before choosing a delivery partner for your business.
What Are The Industries and Famous Businesses in Masbate?
Masbate is the ranch capital of the Philippines, famous for its agriculture and livestock. It is also one of the top tourist destinations in the Bicol Region. The city serves as the central capital of trading activities in the province. Masbate is widely known as the mass producer of local products such as copra, coconut, dried fish, prawn, and different fish species.
Masbate's famous businesses are livestock farming, fishing, and food processing. Livestock farming is one of the oldest industries in Masbate. Moreover, fishing is also a primary industry because of the many rivers and lakes. Food processing is a relatively new industry, but it has become vital in recent years.
Because of Masbate's many industries and businesses, the city has a massive impact on cargo shipping and Bicol delivery. Cargo shipping is essential for these businesses to continue operating and expanding in Luzon and other parts of Visayas and Mindanao.
But what's the best option for transporting cargo Manila to Masbate? Should business owners deliver the products themselves or hire a RORO cargo company?
Do-It-Yourself Cargo Manila to Masbate
This option is best for those with the time and resources to transport their cargo. This choice is also ideal for those who live close to Masbate. Furthermore, business owners have more control over their cargo when they do it themselves. For example, they can ensure that the cargo is packaged correctly and loaded onto the truck.
However, business owners need to be aware of the risks involved in shipping cargo Manila to Masbate on their own. There is a chance that the cargo might get damaged during transit or lost. Losing cargo can be a costly mistake. That's why business owners need to have proper insurance if they choose this option.
Hiring a Cargo Company With Bicol Delivery Services
This option is best for those who want to save on costs and have their cargo delivered safely. By hiring a cargo company to transfer cargo Manila to Masbate, businesses can save on fuel, packaging, and labor costs. The cargo company will also be responsible for any damages during transit.
Moreover, businesses can choose from various freight and cargo services depending on their budget and shipping requirements.
Different Types of Freight and Cargo Services
There are many ways to deliver cargo Manila to Masbate. Transporting business products or assets through land, air, or sea is possible. Each type of transportation has its own set of advantages and disadvantages. For instance, air cargo is the fastest way to transport cargo, but it's also the most expensive.
Meanwhile, sea cargo is the most economical option, but it takes longer to deliver the goods. Also, a trucking company that offers Bicol delivery service will give you different options for shipping mode.
FTL or Full Truckload is when you rent an entire truck to transport your freight. This option is best for those with a lot of cargo to ship. Commonly, express courier service providers offer this type of service for a package weighing not more than 50 kilograms. So if you have heavier and bulkier shipments, interisland FTL is your best option.
Bicol Delivery Using 4-Wheeler, 6-Wheeler, and 10-Wheeler Trucks
Not all provinces in the Philippines are connected by road. As a result, many business owners use RORO shipping to deliver cargo Manila to Masbate. However, it's still possible to transport cargo by land. Some trucking companies offer interisland delivery services.
This type of shipping method will involve land and sea freight. First, the cargo will be loaded onto a truck and delivered to the port. Then, the cargo will be loaded onto a ship and delivered to Masbate. Interisland delivery is not only useful for businesses. This shipping method is also ideal for those who want to send cargo Manila to Masbate for personal use.
For instance, those who want to send personal packages in Masbate can use this shipping method. The trucking company will often offer Bicol delivery through L300/Van, closed van truck, 6w Fwd Truck, and wing van truck. Commonly, interisland delivery can be between 1- 5 days. The delivery time is affected by various factors, such as the chosen route, traffic, and weather conditions.
How to Choose the Right Cargo Company?
When shipping cargo Manila to Masbate, choosing a cargo company that offers reliable and affordable services is important. Do some research and compare different cargo companies before making a decision. Consider the company's reputation, rates, and delivery times. Usually, the more popular cargo companies are the ones that offer the best services.
It's also a good idea to ask for recommendations from other business owners. They might know of a cargo company that offers good services at a reasonable price. Word of mouth is still one of the best ways to find a reputable cargo company.
Make sure to ask the cargo company about their insurance policy. This will protect your cargo in case it gets lost or damaged during transit. But unfortunately, even the best cargo companies make mistakes sometimes.
It's always better to be safe than sorry. So choose a cargo company that offers comprehensive insurance coverage. Once you've found a cargo company you're comfortable with, it's time to schedule a delivery. First, ensure the cargo company provides all the necessary information, such as the type and amount of cargo, the delivery address, and your contact details.
Providing inaccurate information can cause delays in the delivery process. So it's also a good idea to keep track of your cargo.
SEE ALSO:
Track Your Bicol Delivery with Transportify
Transportify will give you a tracking number. This will allow you to check the status of your cargo and know when to expect it. You can track your cargo using our GPS tracking system. Our 24/7 customer support will also assist you every step of the way. They can be reached through our hotlines and website chat.
Cargo Manila to Masbate doesn't have to be a stressful experience. With the help of a reputable cargo company, you can relax and know that your cargo is in good hands. Transportify is one of the leading cargo and delivery companies in the Philippines. We offer reliable, affordable, and fast cargo and delivery services. Schedule a delivery with us today!
| | | |
| --- | --- | --- |
| | or | |
Frequently Asked Questions:
How much would the Bicol Delivery cost?
🏝️ The cost of the Bicol Delivery will depend on the size and weight of your cargo, as well as the distance between Manila and Masbate. If you transport cargo through interisland delivery, expect to pay PHP 50,000 to 80,000 for the standard cargo truck. However, the prices may change depending on the type of cargo truck you choose and the season. The standard cargo truck can carry a maximum cargo weight of 10,000 kg. If your cargo is heavier than that, you'll need to use a larger cargo truck.
What are the items I can't ship Transportify?
🏝️ There are some items that cannot be transported using a cargo truck, such as live animals, gases and fuels, biological substances, and other valuable items like precious metals and stones. If you're not sure if your cargo is allowed on the cargo truck, don't hesitate to contact us, and we'll be happy to assist you. If you're planning to move household items through us, it's best to use interisland delivery. It's the most common and safest way to move household items from one island to another.