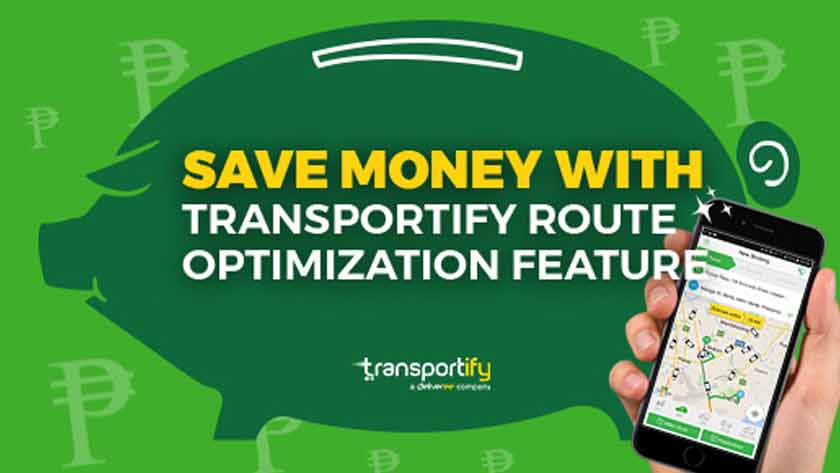 These days, it is hard for people to get high-quality services without spending too much money. Fortunately, Transportify offers a logistics service that is both sophisticated and affordable. As Manila's smartest logistics provider, Transportify's user-experience design itself is what allows clients to have inexpensive delivery costs. Aside from our customizable services, we also have a route optimization feature that can help reduce a client's expenses on delivery distance.
Make 15 drop-offs with 1 transaction
Unlike traditional courier service providers, Transportify allows clients to send more than one package with just one transaction. Instead of creating a new transaction for every package you send and charging you a new bill every time you make a new booking, you can select multiple drop-off points, one for each of the package you need to send on that same day. Transportify even allows clients a maximum of 15 drop-off points with one transaction, making Transportify a very suitable third-party logistics partner for small to medium-scale entrepreneurs who want to minimize logistics costs.
Customizable chronological order
Not only can clients customize the services they want and the number of drop-off points they need, but they can also decide which destination the Transportify delivery driver partner should make on the first drop-off. With the drag and drop technology present in the Transportify app for delivery service, clients can arrange the sequence of the drop-off points according to their desire. You can arrange the chronological order of delivery so the first drop-off could be the nearest one from the pickup point and the last drop-off could be the farthest one, reducing the number of kilometers you need to pay for by preventing the driver from going circles. Additionally, the customizable delivery chronological order feature can also be used to deliver packages to prioritized customers first.
Cost-efficient suggestions
Because we only want the best of convenience for our clients, the Transportify app is designed to make intelligent delivery route suggestions. Both the Transportify web app and mobile app can optimize your delivery route to help you have a cost-efficient delivery. Our app automatically calculates the shortest route that the delivery driver could take so you can save both time and money when making a transaction with multiple destinations, making Transportify have the best courier rates in the Philippines.
The Transportify app may be sophisticated and high-technology, but unlike other sophisticated apps that use their high quality to charge their clients higher, we use our app's intelligent design to further serve clients by helping them reduce their logistic expenses.