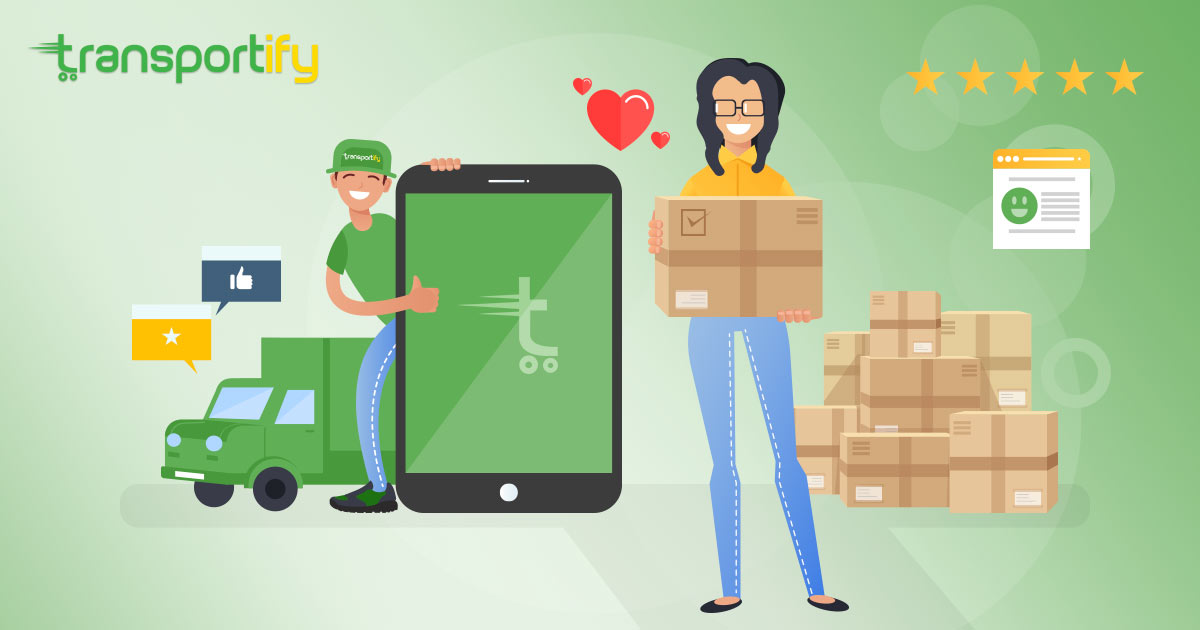 Surviving and thriving in the industry of logistics services in the Philippines is not just about having a solid distribution system. Other than that, you need to boost your logistics service to attract more loyal customers. You must also be acquiring and securing new business regularly in order to keep up with your competitors.
That said, what strategies can be implemented to encourage the same customers to make more business with you? Well, it's simple really…boost your logistics strategy to produce happy customers. If you make that your priority, everything else should fall into place.
1Preparation is the most important thing of all.
Preparation involves inventory management. This means that you need to find the best suppliers and ensure that you always have plenty of stock. You can't be advertising on your website and constantly be running out of popular items. Certainly, it can take time to find the right balance based on which items sell the most. But, if you want to retain loyal customers then you need to be prepared to do same day package delivery whatever they need, whenever they need it.
2Always be open about shipping prices and conditions.
Nobody likes surprises, particularly when it comes to money and delay. So, you should always be entirely open & honest about your conditions and prices with regards to shipping packages. This transparency will be the key to securing business. If people know exactly what to expect, then they will appreciate it. One of the biggest causes of frustration with customers is not knowing exactly when to expect their deliveries. So, this means that you should notify customers in advance of any holidays and weather conditions which might cause a delay.
3Flexibility is key!
Having same day package delivery is important in a distribution business. Some people who might be in a rush would prefer the fastest way to get their package. As such, it's important to offer your customers a wide variety of package delivery options. This level of flexibility is the key to securing repeat business and inspiring customer loyalty.
4Be careful when selecting your delivery company.
When selecting a logistics service provider to help you manage your delivery requirements, you need to be very mindful of who you go for. If you roll with Transportify for example, we will be able to assist you every step of the way no matter how small or large your requirements are.
You need to work with a logistics service company that has the infrastructure in place to deal with high demand
Same day delivery app with a GPS tracking feature
Professional and experienced drivers
Has a variety of shipping vehicle options
Same day package delivery service and fast turn-around time for urgent orders
Realistic and affordable pricing
Details
Program Features

Live Support

Open 24/7

Prepay

Available

Postpay with Monthly Invoicing

Available

Destinations

Up to 16

COD/POD

COD + POD
1.50% of invoice
Min of ₱80
(Flat Fee/Booking)
POD Only
₱80 for ≤ 3 Drops
₱160 for ≥ 4 Drops

Warranty

Up to ₱3 million

Outside Service Area

Available

Business Web Dashboard

Team Account Management Customized Reports
These are just a few of the features of working with Transportify. When looking for someone to assist you, ensure that you tick all the other important factors. The delivery drivers will essentially be the face of your business, interacting with your customers at the last mile. This will certainly have an influence on whether or not they decide to use your services again.
5Consider a positive returns policy.
Returns are a nightmare, there's no denying that. In an ideal world (for logistics and e-commerce companies that is) we wouldn't have to return any parcels. The reality is, however, that 89% of shoppers state that they would definitely shop again with a company when they experience a positive return experience.
Try to simplify the experience as much as possible. Yes, you will invariably lose money on returns. That said, you have to speculate to accumulate. This means that in the long run, you'll secure much more business by offering a fair and reasonable returns policy.
Put the customer first, streamline your delivery and stick to a strict code of conduct and you'll experience great success. It's all about delivering on expectations and never failing to meet them. Provided that you have a strong and reputable same day delivery app on your side, you should have no issues with doing so.