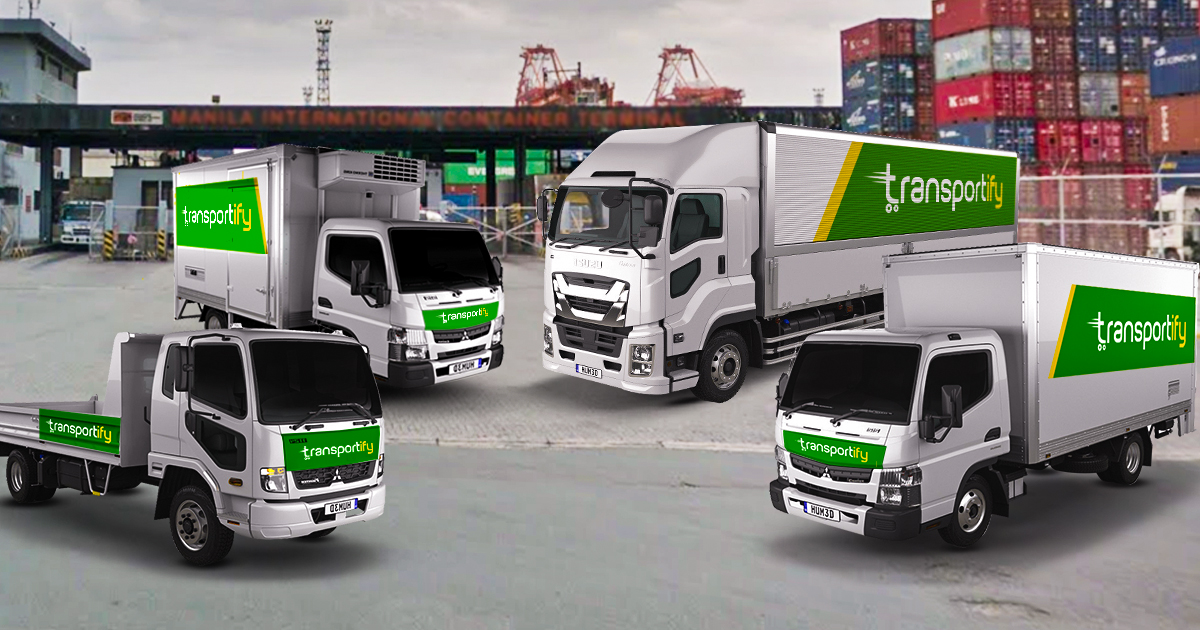 The Legal Entity Identifier or LEI project used questionnaires to assess three key performance indicators (KPIs), namely cost, time, and reliability, to determine the logistics efficiency of the top logistics company in the Philippines. The LEI project also involved 160 countries to yield comparative data and find out which countries give the most satisfactory logistics services and which countries need lots of improvement.
What Is the Crucial Supply Chain Concern in the Philippines?
According to the article, the Philippine logistics survey finds reliability as a crucial supply chain concern published by the Manila Bulletin online. Data from the 2016 LEI project results ranked the Philippines at 71 among the 160 participating countries. The 2017 LEI project results, however, yielded that reliability is the area that needs a lot of improvement for the top logistics company in the Philippines.
As per the 2017 LEI results, 44% of the survey respondents stated that reliability is their primary concern. Only 30% of the respondents think improvements should focus on cost, while 26% believe that the focus should instead be on time.
World Bank Consultant Dr. Ruth Banomyong, on the other hand, suggested creating awareness of a well-developed logistics plan and recommended supporting logistics outsourcing.
After all, a well-developed logistics plan could help in providing the Philippines with a much-organized logistics industry. Thus, freight logistics companies outsourcing logistics services from on-demand delivery apps like Transportify could help make faster and more convenient package deliveries within the country. Here's a table to give you a quick summary of our delivery services:
Vehicle Type
Dimensions/
Weight Limits
Base Price


(Metro Manila)

Base Price


(Outside Metro Manila)

Base Price


(Visayas/Mindanao)

Wing Van 

32 to 40 x 7.8 x 7.8 ft




12000kg to 28000kg

7500 PHP

6500 PHP

6500 PHP

6w Fwd Truck

18 x 6 x 7 ft




7000kg

4850 PHP

4850 PHP

4850 PHP
Closed Van

10 to 14 x 6 x 6 ft




2000kg to 4000kg

1800 PHP

1450 PHP

1450 PHP

Open Truck

10 to 21 x 6 ft x open




2000kg and 7000kg

2300 PHP

1950 PHP

N/A

Mini Dump Truck

10 x 6 ft x open




2000kg

1500 PHP

1200 PHP

N/A

L300/Van

8 x 4.5 x 4.5 ft




1000kg

430 PHP

330 PHP

310 PHP

Small Pickup

5 x 5 ft x open




1000kg

310 PHP

250 PHP

220 PHP

Light Van

5.5 x 3.8 x 3.8 ft




600kg

250 PHP

192 PHP

225 PHP

MPV/SUV

5 x 3.2 x 2.8 ft




200kg

160 PHP

130 PHP

140 PHP

Sedan

3.5 x 2 x 2.5 ft




200kg

140 PHP

110 PHP

120 PHP
Moreover, increased competition in the local logistics industry among the top logistics company in the Philippines increases the performance quality of each courier service offering same-day delivery of parcels and packages. The more competitors there are, the stricter the competition, the better the performance in reliability each delivery service provider will strive to give its clients.
As of press time, the next LEI project results that would tell us if Dr. Banomyong's suggestions have been fruitful can be expected around 2019, as DTI and World Bank are expected to conduct the LEI project's survey every two years.
Transportify is the leading choice for a third party logistics provider Philippines. Our flexible and affordable trucking and logistics solution send goods and cargo straight to your doorstep and on the same day. Currently, we deliver to Metro Manila and in Pampanga. Learn more about our products and services by visiting our website today.
What Are the Features of a Top Logistics Company in the Philippines?
Most of the top logistics company in the Philippines has already evolved. Resulting to such an extent that even a country's economy is based on their performances. The top logistics company in the Philippines, therefore, is now more engaged in implementing excellent tools as possible, which can give different capabilities for its growth and success.
It's vitally essential to mention that for any supply chain management or logistics company, having the necessary tools and technological capabilities is extremely necessary.
Several top logistics companies in the Philippines are now focusing more on their logistics management software or mobile application to prioritize customer communication, which can be beneficial for competitive advantages.
When you select a logistics company to work with, you want someone reliable when it comes to delivery. Because they are the ones who will deliver your products to your customers, moreover, they need to be on time and deliveries should be delivered in a perfect condition, while following the standards of your business.
Besides, your chosen logistics company is your representative when interacting with your customers, and they must only do your business's credit and get a hold of the reputation of your company.
The long-term success of your company and the loyalty of your customers will profoundly affect this decision you make. Choosing the best top logistics company in the Philippines should be beneficial for your business.
Below are the features of a reliable and top logistics company in the Philippines should have:
Customer Service
This feature is crucial in every business in any industry. You need to check the type of customer service that a logistics company is willing to offer. Customer service is perhaps the most vital 3PL logistics selection criteria because it will inevitably affect your relationship with them.
This thing is not easy to understand from the outside; however, you must appropriate research to have a better understanding. The logistics company should be responsive at all times, should have effective problem-solving methods in place. Moreover, they should need to handle smooth lines of communication, and customer service should be their top priority.
Doing your research, in this case, will ultimately pay off your hard work in the long run. So make sure to ask for testimonials and references from their previous customers. Also, you can choose those logistics company that functions in the same industries as you have since both of you have the same needs and principles.
After talking to their previous clients, if you see that their customer services have been outstanding, then that's the right time for you to decide. You will see that this logistics company has efficient and well-documented flows that will surely continue for years.
Coverage and Capacity
Different businesses have different requirements and needs when it comes to coverage and capacity. To pick the best choice among the rest, you need to analyze your needs precisely in a particular area.
It could be the number of goods you need to transport and to what areas these products need to be transported. Also, you must match your requirements with the appropriate logistics company that can meet these needs.
If, for example, your business needs to create weekly deliveries to particular areas in the Philippines, then you should need to choose a logistics company that has an established model of transportation network in that area. It means a top logistics company in the Philippines should have all the possible vehicles needed to complete the deliveries.
If, on the other hand, you need to create all the deliveries around the whole country, then you need to select a logistics company that is flexible when it comes to distribution networks in the entire parts of the Philippines. The size and number of the goods you need to transport and the frequency of the deliveries will also depend on this decision, as capacity and coverage needs will vary depending on the business.
Stability and Experience
Another must-have feature of a top logistics company in the Philippines is their experience as a third-party logistics provider and how stable they are as an organization. Regardless of how your supply chain logistics works in your business, it is always the best option to go with a logistics company that has experience in this line of business.
Not only will this secure that they understand the concept of this industry, but it will also reflect that the organization is stable and will not go out of business at a crucial time, which can leave you in a difficult situation.
Besides, the logistics company should be liable for the safety of your products if they are going to do the delivery on your behalf. If any possible mishaps may happen, the logistics company should be able to withstand the financial blow to support this kind of incident.
Making the right decision will help you keep your current and future customers happy, and your business will be more profitable for years to come.
Download the Transportify app here and contribute to the steady advancement of the logistics industry in the country by going digital.
| | | |
| --- | --- | --- |
| | or | |
Frequently Asked Questions:
What are the known logistics companies in the Philippines?
🚚 There are several known logistics company that currently exists in the country. They all provide efficient logistics solutions to any kind. Although each company serves differently depending on the type and sizes of cargo. For example, Maersk is known to ship large cargos around the world. LBC is widely used in the delivery of parcels and small items. Grab express offers immediate delivery service that is usually used by individuals. Transportify provides business solutions to SME's for their logistic needs.
What are the advantages of having third party logistics services?
🚚 Trusting your business with third party logistics can give you plenty of extra time. You can use this time to focus on production and building relationships with your customers. Plus, you won't have to think of how to deliver your goods to your buyers. Transportify offers the most accessible business program to help you with your daily deliveries. The Transportify Business Program allows you to level up your business.