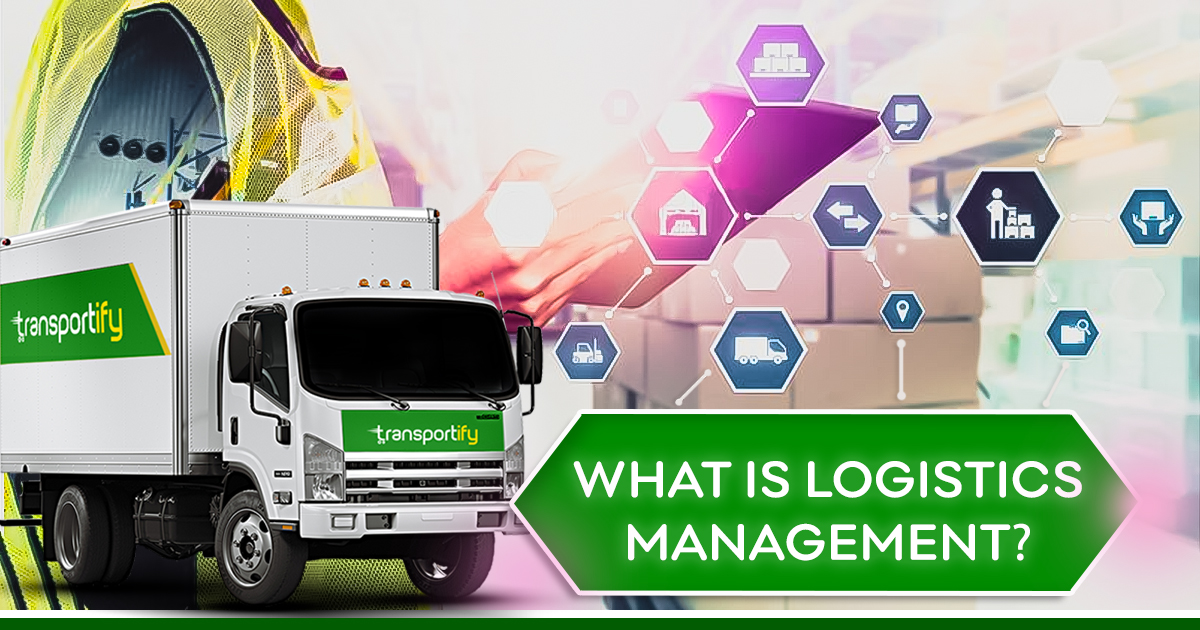 The term 'logistics management' is not so easily defined. This is because it refers to a broader picture of a supply chain. This article will offer multiple definitions of its many facets to give you a comprehensive understanding of the concept. There are many moving parts when talking about logistics management, and we will continue to cover as much of it as possible for your convenience.
What is Logistics Management?
In the wider sense, logistics management is the study of mastering a business's supply chain and logistical processes from the ground up and end-to-end to save money, meet demand, and exceed customers' expectations.
Logistics management is the collective term for planning, implementing, and controlling the efficient movement and storage of goods and services from the point of origin right through to the delivery and point of consumption.
In the physical sense, the ideal outcome of effective logistics management would be for any pipelines, ships, containers, products, equipment, raw materials to undergo rigorous testing and optimization for maximized profits and consistent fulfillment of cargo delivery.
But, before you can fully master the intricacies of logistics management, you need to understand transport logistics delivery services as a whole. Not just the 'what' when referencing your business's logistics requirements, but the 'how' and the 'why' as well.
The more you understand about your business's or client's logistical process, from start to finish, the better equipped you will be to manage it.
Transportify is one of the logistics companies here in the Philippines that aims to help businesses streamline their logistics and delivery fulfillment by being a technology-driven logistics provider. Here are the exclusive services our business clients may utilize once they join the Corporate Account for Business.
Business Program
Services
Program Features
Live Support

Open 24/7

Prepay

Available

Postpay with Monthly Invoicing

Available

Destinations

A total of 16 destinations can be added in every booking

COD/POD
COD + POD
2.50% of invoice
Min of 80 PHP
(Flat Fee/Booking)
POD Only
80 PHP for ≤ 3 destinations
160 PHP for ≤ 10 destinations
200 PHP for ≤ 15 destinations
Insurance and Warranty

Up to 3 million PHP coverage from OONA Insurance

Nationwide Service Area

Available




Interisland and Same Day Trucking in Luzon, Visayas, and Mindanao

Business Web Dashboard

Team Account Management Customized Reports
What Does 'Logistics Resources' Mean?
Logistics management resources refer to procurement, facilitation, and management of necessary goods, materials, vehicles, and machinery required for cargo delivery.
For example, the main logistic resources in a refinery are their tanks. This is because they provide oil to distillation plants.
'Logistics resources' in the context of logistics management refers to the purchasing, stocking, movement, and management of all such necessary resources. For example, how many oil tanks are required to meet X-amount of demand, and how can we optimize this procurement process for maximized profit and a streamlined operation.
Take the seven R's of trucking and logistics as an example; logistics resources and the management thereof relies on:
The right product;
The right quantity;
The right condition;
The right place;
The right customer;
The right time;
And the right price.
Many factors can impact each of these aspects. Logistics management will oversee the personnel who handle each of those departments. Who is procuring the right products? Are they securing the right amount? Who will seasonal fluctuation influence demand? Who ensures that the product arrives at the right place? Who is responsible for finding the right customer for you to tell your products to? Logistics management is at the top of that chain, overseeing the entire lot.
What is Logistics Management Structure?
Again, with logistics management at the very top, the structure of the processes must be built on a solid foundation. This structure defines the various roles within a company responsible for each link in the supply chain.
An organization chart is the best way to picture and present this information. It becomes easier to oversee when the structure is clearly outlined.
The same example can be applied outside a business and organization and to the logistics industry. Here, we take a closer look at the shaping of logistics management in the Philippines. This will give you a clearer idea of how the industry is structured in terms of regulatory institutions, like immigration and customs, and the industry leaders who are innovating and driving the sector forward.
Structure is everything. With structure, there is order, and in an industry with so many moving parts, one that spans countries and entire continents, there is nothing more important. Logistics management becomes much easier when you have a solid structure; everybody has their role to play, and when working together with open communication, cooperation, and technological automation, you can thrive.
Managing Inbound, Outbound, and Reverse Logistics
When talking about logistics management, particularly with regards to structure, direction is critical. And, of course, each direction requires management and oversight.
Inbound: raw materials and goods moving from supplier, through your warehousing/assembly facilities, and on to the next stage in the supply chain.
Outbound: Moving your assembled and finished products onto the end-consumer.
Reverse: Dealing with the movement of faulty or unwanted items and returns.
These three directions require an awful lot of resources. In fact, many logistics companies struggle to cut costs in areas like last-mile delivery (outbound logistics). They are some of the costliest processes in a supply chain, which is precisely why planning, structure, and great management are required to optimize these processes to attain a higher profit.
If you'd like to learn more about the three types of logistics explained (Inbound, Outbound, Reverse).
SEE ALSO:
Tactical Planning, Control, and the Importance of Decision Analyses in Logistics Management
By this stage, you are likely feeling overwhelmed by the sheer depth of this subject. Logistics management is a wild beast, and in an ever-changing industry like logistics, the goal-posts are forever on the move. The point is, it doesn't have to be all that complicated.
Yes, there are many faces to logistics management, and there's certainly a whole Pandora's box of additional terminology and responsibilities for you to discover. However, you don't need to be an expert in all of it!
As mentioned above, regarding logistics structure, having a capable and experienced team and an extensive network at your disposal, managing the supply chain becomes far easier. It's a team effort, for sure.
And as with anything, the more tactical planning you do, the better prepared you will be for every eventuality. If you want full control of your logistics management, then you must embrace innovation.
The future of logistics lies with decision analyses. In other words: big data! The more data you collect and analyze, the more actionable information you can gather. When operating on a grand scale and growing your logistics business, you must use the numbers available to you and dial those processes in. Then, every single detail can be used to refine yours!
Which areas are you struggling in? Where can you invest, and where could you do with cutting back? Which geographical areas are placing the most orders online? How many repeat customers do you have? Is the cost of your reverse logistics hurting your ROI? Are there perhaps, more profitable products that you could be focusing your efforts on? These are questions you can have answered with data collection and decision analyses.
Logistics Management: Like a Sculptor Building Their Masterpiece
Logistics management is a process—not unlike a sculptor carving a Goddess from a huge marble slab. It takes time to master. But with every chip of marble that you chisel away, the figure becomes clearer, the process closer to fulfillment.
Mistakes will be made along the way, but ultimately, you must learn from those errors and anticipate them in the future. That is, in its essence, the theory of supply chain & logistics management; you use all of your tools, skills, and resources available to you to create your masterpiece. A well-oiled machine that serves both you and your customer.
What's Next?
Now that you have a deeper understanding of logistics management, why don't you check out some helpful logistics management tips that you can implement into your business strategy today?
To know about Transportify services to help you achieve better logistics and supply chain management for cargo delivery, you may visit our website or send us an email at business@transportify.com.ph.
| | | |
| --- | --- | --- |
| | or | |
Frequently Asked Questions:
What problems do businesses face as they strive to improve their logistics management?
📓 The biggest problem, and the largest cost for companies, is not in adopting new technologies or streamlining processes. Rather it is a lack of understanding on the part of management. Many people assume that logistics simply means getting goods from one place to another. This isn't true. Logistics is a decision-making process that takes into account production, sales, technology, and finance. A lack of understanding means that many companies are losing money because they're ignoring their logistics management.
What type of construction materials is Transportify ready to deliver?
📓 Logistics is important to every industry, by using the supply chain efficiently managers can save money and time throughout the whole process. It allows companies to be more efficient when it comes to transporting goods, servicing customers in a timely manner, or having large quantities of goods ready for sale in retail stores.