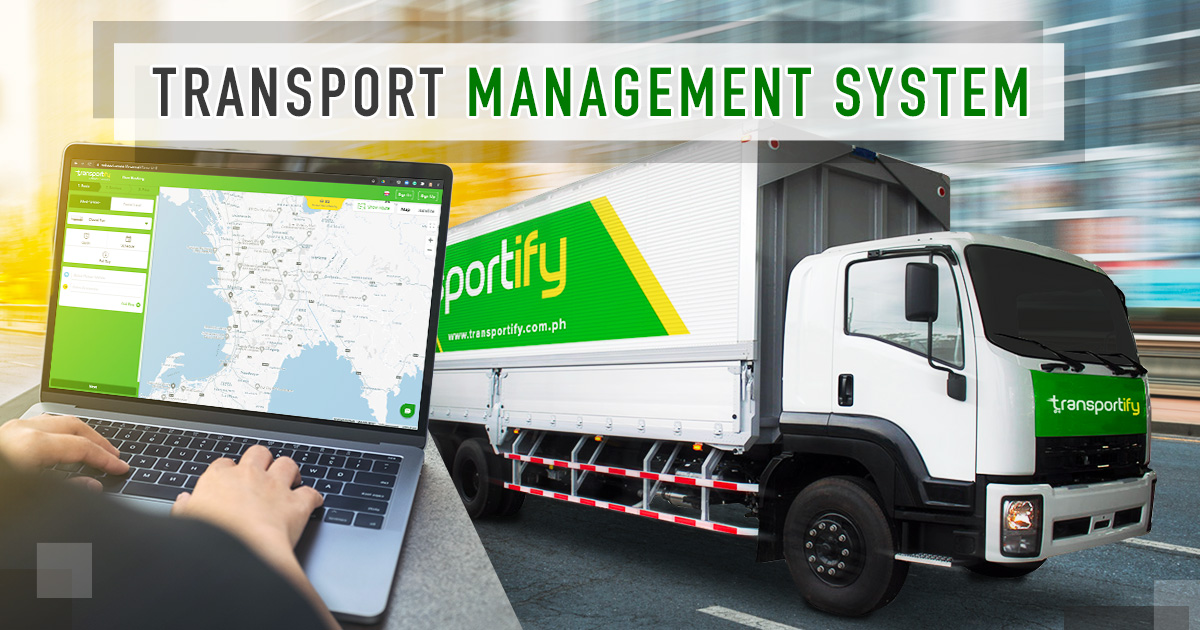 In an ever-evolving global marketplace where customer demand for faster and more accurate deliveries is the new norm, an air-tight logistics process is essential. But when was the last time you shook things up? Is your logistics process as smooth and air-tight as it could be? Do you think there is any room for improvement?
In this article, we will take a look at transport management systems, what they are, and how they can benefit a business. So, if you would like to save money on logistics, have a faster and more accurate delivery process, and ultimately improve your overall level of customer satisfaction, then this is the article for you.
What is a TMS (Transport Management System)?
A TMS or transport management system is a logistics platform that leverages tech to help a business plan, execute, and optimize the movement of their goods (both incoming and outgoing) while ensuring that shipments are compliant and that the proper documentation is needed present.
A TMS is often a component of a larger SCM (Supply Chain Management) system. TMS provides its users with greater visibility on all of the day-to-day logistical operations, trade compliance, information, and documentation while ensuring the timely delivery of all freight and goods associated with a business.
In essence, transportation management systems streamline shipping processes, thus making it easier for businesses to manage and optimize their entire logistics operation, whether by land, air, or sea.
Why Do Companies Use a Transport Management System?
Businesses use transport management systems to save time and money while bolstering the overall efficiency of their operation. A TMS plays a central role in a supply chain, impacting every aspect of the process – from planning and procurement to logistics and lifecycle management.
TMS' provides comprehensive visibility, thus leading to efficient transportation planning and execution. This is essential for businesses that want to improve customer satisfaction and bolster loyalty. This invariable leads to more sales and helps many companies grow beyond their current capacity to much greater heights.
When the global trade environment is so dynamic, it helps to have a comprehensive system that can enable you to successfully navigate all of the complicated processes surrounding trade policies and compliance.
In a nutshell, transport management systems make life easier and business better.
What Businesses Can Benefit From TMS?
The main types of businesses that benefit the most from a TMS regularly need to ship, move, and receive goods. These companies include:
Product manufacturers
Distributors
Retail businesses
Companies that offer logistics services (e.g., 3PLs, 4PLs, and LSPs).
The fact is that businesses in almost every single industry can benefit from a transportation management system, from science to construction. Of course, the main businesses that will benefit the most spend a significant amount of money each year on moving freight. In any case, the growing availability of cloud-based TMS solutions has made TMS more accessible to smaller businesses.
For example, smaller businesses that perhaps only spend a million on freight would typically rely on spreadsheets and other manual methodology to manage their transportation. However, today, they can leverage the functionality of a TMS and save an awful lot of time and money while streamlining their operations and facilitating long-term savings and growth.
Here are common trucks and delivery vehicles businesses can deploy using Transportify TMS.
Vehicle Type
Dimensions/
Weight Limits
Base Price
(Metro Manila)
Base Price
(Outside Metro Manila)
Base Price
(Visayas/Mindanao)
Wing Van 
32 to 40 x 7.8 x 7.8 ft
12000kg to 28000kg
7500 PHP
6500 PHP
6500 PHP
6w Fwd Truck
18 x 6 x 7 ft
7000kg
4850 PHP
4850 PHP
4850 PHP
Closed Van
10 to 14 x 6 x 6 ft
2000kg to 4000kg
1800 PHP
1450 PHP
1450 PHP
Open Truck
10 to 21 x 6 ft x open
2000kg and 7000kg
2300 PHP
1950 PHP
N/A
Mini Dump Truck
10 x 6 ft x open
2000kg
1500 PHP
1200 PHP
N/A
L300/Van
8 x 4.5 x 4.5 ft
1000kg
430 PHP
330 PHP
310 PHP
Small Pickup
5 x 5 ft x open
1000kg
310 PHP
250 PHP
220 PHP
Light Van
5.5 x 3.8 x 3.8 ft
600kg
250 PHP
192 PHP
225 PHP
MPV/SUV
5 x 3.2 x 2.8 ft
200kg
160 PHP
130 PHP
140 PHP
Sedan
3.5 x 2 x 2.5 ft
200kg
140 PHP
110 PHP
120 PHP
What Does TMS Do?
We've offered a brief overview of what a TMS is, but let's take a closer look at their offerings:
Plan, execute, optimize
Plan: Transport management systems help a business select the most optimal form of shipment and, indeed, the best logistics carrier based on the overall cost, efficiency, and distance involved. The best TMS software will give users greater visibility on every stage of their supply chain with more info on trade and tariffs, any potential delays that may arise, and more.
This means that a business can easily plan their shipping with as little room for error as possible while saving time and money and getting their goods to the customer with greater ease.
Execute: The execution features that a transportation management system offers varies widely from one platform to another but may include things like matching loads, communicating with carriers, documenting, tracking shipments, freight billing assistance, and settlement. Some of the more advanced TMS solutions even allow users to track and trace their freight in real-time.
Optimize: With TMS optimization, users can measure and track their overall performance using various reports, analytics, dashboards, and transportation intelligence. This kind of data can be critical in a business's future expansion, allowing them to make smart and strategic decisions moving forward.
What Are the Benefits of Using a Transport Management System?
So, how can these offerings benefit your business? Let's take a closer look:
A reduction in costs for both you and the end customer.
Simply the supply chain processes across multiple modes, carriers, and geographies
Automate business operations, thus allowing faster billing and documentation with far greater accuracy.
A vast improvement to the visibility and security of your logistics requirements.
Saving time with fewer manual steps involved this resulting in less delay and faster
deliveries.
The ability to track all freight (both local and global) using a single, easy-to-use platform.
Smoother import and export compliance, mitigating any potential penalties and shipment delays.
Gain new data and business insights, leading to faster action and greater process involvement.
Superior customer service and satisfaction via real-time updates with fewer shipment delays.
The ability to begin scaling your business as you will be meeting and exceeding customer demand for faster deliveries that arrive on time.
Ultimately, the main benefit of using a transport management system is tackling the last-mile delivery problem. So many businesses that rely on moving products from A to B struggle with the last mile of their supply chain. In fact, this part typically accounts for some 53% of the total amount spent on delivery.
By using a TMS, a business can significantly improve their last-mile delivery, save money, move their products, faster, and bolster the overall level of customer satisfaction.
The Takeaway
A transport management system (TMS) is a logistics platform that leverages tech to help a business plan, execute, and optimize the movement of their goods (both incoming and outgoing) while ensuring that shipments are compliant and that the proper documentation is present.
The types of businesses that can benefit most from a TMS are product manufacturers, distributors, e-commerce retailers, retail businesses, and companies that offer logistics services (e.g., 3PLs, 4PLs, and LSPs).
TMS software enables businesses to plan, execute, and optimize their logistics requirements efficiently. There are many benefits to utilizing TMS for your business, including significant cost reduction, greater visibility, and more control.
The future is automation. Gone are the days of relying on manual processes.  Instead, there is logistics and route planning software available to help free you and your employees from the more time-consuming tasks and allow you to focus more on the critical revenue-generating duties that can help you grow your business even further.
Understandably, many businesses get set in their ways and resent having to change the way they function and implement an unfamiliar methodology. However, the data doesn't lie: businesses that switch to transport management systems are experiencing far greater success than those which aren't.
So, if you haven't yet switched to a TMS, then it's time to start giving it some serious thought! Pivot and adapt are the keys to survival in an ever-evolving marketplace where technological innovation moves at lightning speed.
| | | |
| --- | --- | --- |
| | or | |
Frequently Asked Questions:
What is a transport management system?
🚛 A transport management system (TMS) is a software application that is used to plan, execute and monitor the movement of goods and resources in a supply chain. TMS typically includes features for managing orders, shipments, truckloads, drivers, fleet maintenance, and dispatching.
How can transport management system help your supply chain?
🚛 Transport management system can provide you with valuable insights into your supply chain performance so that you can continually improve its efficiency and effectiveness. Ultimately, a well-functioning transport management system can help you to achieve a significant competitive advantage in today's highly globalized economy.