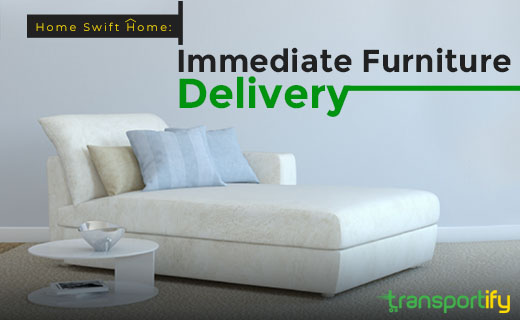 Your condominium unit is your haven. It is the place where you could relax and just be yourself. More often than not, people decorate their homes according to their personality, taste, hobby, and passion. Likewise, condo owners choose the furniture and home decorations that suit their lifestyle.
But choosing the right furniture and decoration is just the tip of the iceberg when dressing up a home—people also need to consider how to transport the furniture from the store to their house or condominium unit. Luckily for new condo homeowners, Transportify accepts delivery requests from furniture stores to residential high rises.
If your real estate just turned your condo unit over to you and you cannot wait to fill it up with colors and items, you can rely on Transportify on-demand delivery app. Within the same day that you bought your furniture and decorations, the Transportify budget truck rental service will come by to pick up your items and deliver them to your condo address.
Booking a furniture delivery with Transportify is like booking a truck with a traditional courier service provider—you contact the courier service, pick a delivery vehicle that suits your needs, and set the time, pickup, and drop-off location. The only difference is that with Transportify, you do all of it digitally with just a few taps and clicks on your smartphone.
Moreover, renting trucks from traditional courier service providers require a longer process and it would take you days before you can get your furniture out of the store, whereas Transportify can deliver your purchased items to your home on the same day you booked the transaction.
Additionally, the Transportify has a Track & Trace Feature which allows the homeowner to monitor the delivery vehicle carrying his furniture items. The app also allows the user to customize services, such as selecting the Special Help by Driver and Extra Helper services so he has someone to assist him in carrying the furniture from the condominium lobby to the floor he lives in.
The Transportify app for moving furniture can be used not just from furniture store to condo, but also from house to condo, in case the new condo owners already have household items that need to be moved. If you have any questions about our same-day furniture deliveries straight from the store, you are welcome to contact our customer service representatives.