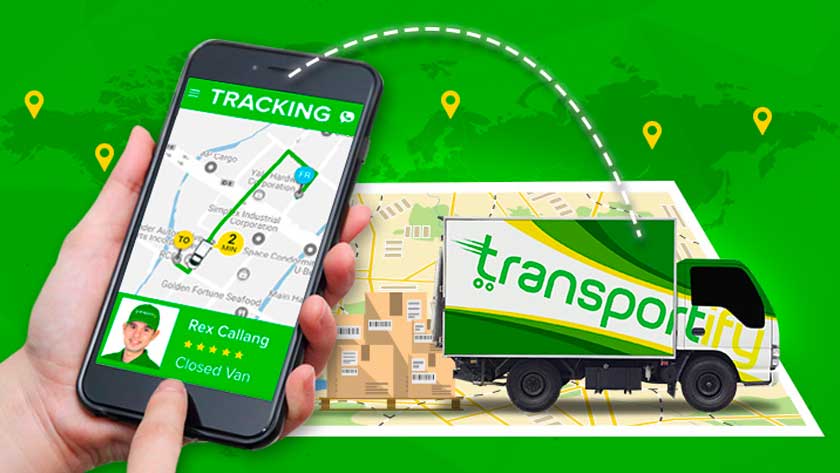 One of the many benefits of the Transportify system is the use of our app by both our customers and our drivers. This provide quite a few easy to access features, but one of the ones that is most frequently used is the ability to track and trace your delivery live within the app. It can be argued that live tracking isn't necessary or that it can provide a degree of frustration when times are forced to change due to a variety of possible circumstances, however there are a number of real, tangible benefits to having your deliveries tracked, both for you and everyone else involved in the process.
Keeping the recipient informed
A key part of Transportify's ethos is ease of use for the customer, and this extends to those on both ends of our deliveries.  Should you book a delivery with us, then we want you to be able to see where your package is at all times, and this means that you can keep the intended recipient informed as well. This means better communication between you are your customers, or you and whoever you are sending packages to as waiting for the arrival is the single most frustrating part of the delivery process.
Better planning
Continuing with this theme, being able to see exactly where your delivery is at any given moment means that instead of waiting in all day for a terribly vague delivery slot like many couriers, recipients can go about their day as normal. The benefits of this are obvious in a domestic setting, but for business use this can be invaluable. It enable companies to plan their workday appropriately, schedule relevant staff for lunch breaks so as not to clash with deliveries or ensure that stock is maintained appropriately.
Transparency
By letting everyone involved with the delivery see where it is at any given time provides a good feeling of clarity and openness from all parties.  It promotes both the delivery company and the sender as being customer focused as well as offering the extra reassurance that a delivery is on its way rather than just the assumption of progress.  These may seem like very low concerns in the grand scheme of things, but having little extras like this add up to a lot of goodwill from customers, which ultimately paints you (and us!) in a very good light.
To summarize, no live tracking is not a necessary facet of deliveries, not is it essential to the success of any transaction.  However, in a highly competitive market, offering your customers even the slightest extra for their time and money is never a bad idea.  When it comes to deliveries, the biggest thing recipients hate is being left in the dark, not knowing when something is going to arrive, so by using a service like ours, which offers live tracking, there is no need for anyone to be left wondering.  We always aim to give our customers an honest and open service, and we hope that live tracking will enable you to do the same.