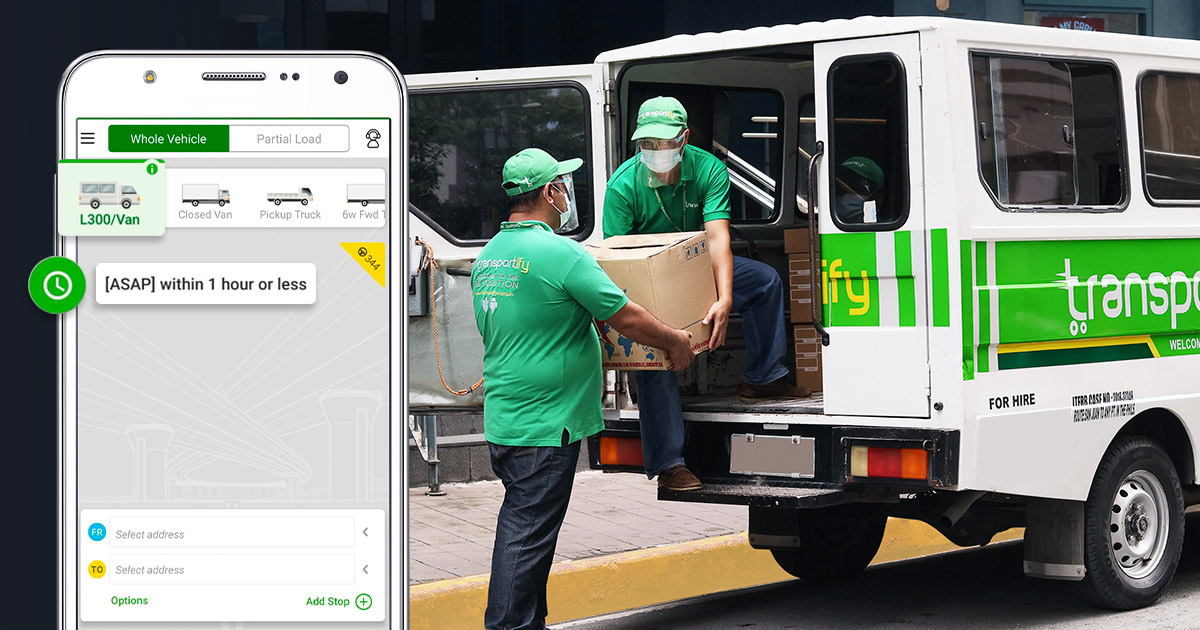 In the Philippines, many companies across various industries must be able to fulfill customer requirements if they want to grow and expand to different markets. This entails introducing innovative products, improving customer service, and being able to deliver goods in a timely manner. After all, a huge part of customer satisfaction lies in the ability of a company to provide express shipping service. In this article, we will talk about using the L300 FB type van in the express shipping service operations of a company.
When it comes to fulfilling customer orders, it is always a busy time in the Philippines. Because the economy is growing, many customers have the purchasing power to buy the goods they want at any time. This means that many companies, especially in the retail industry, must be ready to face a huge influx of customer orders at any time of the year. However, historical data shows that the last quarter of the year proves to be the most difficult time for business owners. The Christmas season is the main driving force for high consumer demand because of the tradition of buying gifts for family and friends. Thus, companies must be ready to boost their express shipping service capabilities during this time period.
Online shopping has been a common practice among Filipinos in recent years. Instead of spending time traveling and looking around a shopping mall, many customers prefer to stay at home and use their smartphones or laptops to purchase items online. Because online shopping activity has increased drastically in the country, the need for L300 FB type express shipping service has also surged. Many companies now find themselves struggling to fulfill customer orders especially from those in the provinces.
In order to effectively manage their logistics systems, companies need a reliable logistics provider as well as a robust vehicle to carry out their delivery operations. When it comes to choosing the right delivery partner, Transporify is an on-demand logistics app that can accommodate delivery bookings at any time and from anywhere in Luzon and Cebu. And for the vehicle type, the L300 FB type for express shipping service is the most versatile and most capable van to carry out common delivery requirements such as transporting apparel, appliances, and even work from home equipment.
The table below shows the important features and details of Transportify's L300 van.
Features
Details
Standard Rate
430 PHP
+ ₱27/km (first 39 kilometers)

Dimension
Length: 7ft
Width: 4.5ft
Height: 4.5ft
Capacity
1000kg
Additional Destination

₱40 per drop-off
₱80 per drop-off for Long/H100

Common Cargo

Balikbayan Boxes
Home Appliances
Home Furniture
Gym Equipment
Office Equipment/Assets
SEE ALSO
Why Use the L300 FB Type for Express Shipping Service Operations?
As mentioned above, companies need a robust and reliable vehicle to carry out their logistics operations on a regular basis. And in the Philippines, the vehicle that is often considered as the "workhorse" of many businesses is the Mitsubishi L300.
These L300 FB type vans are capable of handling numerous express shipping service operations because they have a high payload capacity and their FB type body provides ample space inside for bulky items like small appliances and furniture products. Because of these features, many businesses use the L300 FB type for their regular delivery needs and even to transport staff across different facilities.
Advantages of Using the L300 FB Type for Express Shipping Service
Enhanced Versatility in Delivery Operations
The L300 FB type van is popular across many industries because it has a wide range of functions. From carrying grocery items to moving home and office furniture, the L300 FB type van is truly a workhorse fit for your business needs. In fact, an article from the Manila Times records an anecdote from a business owner narrating how the L300 FB Type has greatly helped his small construction business. This shows that the L300 FB type is a business owner's best friend and can be used in a lot of functions.
Because it has a larger payload capacity than sedans and multi-purpose vehicles (MPVs), businesses like to use the L300 FB type van for daily logistics needs. The compactness of the vehicle makes it easy to handle and can fit in almost all environments. Thus, you will not encounter the problem of having a delivery vehicle that is too long or too wide when you use the L300 FB type for express shipping service operations.
Another reason that makes the L300 Fb type van attractive for express shipping service is the fact that it has a closed body. This protects the goods from the elements while on transit. For example, delivery of small appliances is best done using the L300 FB type van because it can protect the television or air conditioning unit from the rain or harsh sunlight while it is in transit. Because of the ample protection that it provides, these vehicles are often used for interisland logistics operations. Transportify offers interisland delivery services using the L300 van from all over Luzon and Cebu.
Lastly, the L300 FB type is easy to maintain and repair. According to Topgear Philippines, the mechanism of the Mitsubishi L300 is so easy and simple that almost any auto mechanic in the Philippines can repair it in case of a vehicle malfunction or breakdown. This means that there is no need to worry so much about vehicle maintenance when you use the Mitsubishi L300 for your express shipping service operations.
Deliver Goods at Any Time and from Anywhere
Express shipping service is not an easy operation to handle if a company chooses to do it on its own. It requires a huge investment of resources in order to set it up and keep it running. Because of the huge expense that this operation entails, many business owners prefer to outsource their logistics operations to capable third-party app-based delivery companies like Transportify.
The growing number of customer orders, as well as the wide service area that needs deliveries, calls for a logistics company that can deliver to anywhere in Luzon and Cebu. An L300 FB type van that can do express shipping service at any time is greatly needed by businesses to fulfill deliveries within the city and to provincial addresses.
It might be the case that your company has its own fleet of delivery vehicles to carry out the daily logistics operations of the business. However, there will always be moments wherein the logistics demands will be very high due to the seasonal nature of consumer demand in the Philippines. As mentioned earlier, the last quarter of the year is the time wherein several businesses experience plenty of delivery orders from customers. Businesses usually find it difficult to fulfill all logistics requirements on their own during this season which is why it is best to partner up with an on-demand logistics company that can do express shipping services.
| | | |
| --- | --- | --- |
| | or | |
Frequently Asked Questions:
🚚 Why use an L300 FB-type van for delivery operations?
The L300 FB type is often considered the workhorse of many businesses. Because it is compact, has a closed body, and can carry loads of up to 1000kg, the L300 van is considered the best vehicle for regular delivery operations. Many businesses across a wide range of industries from food to construction companies consider using the L300 FB type van for various delivery operations.
🚚 What is an express shipping service?
Express shipping service is a logistics solution wherein goods are delivered almost immediately. Usually, goods are delivered within the day or the following day but there are also express shipping services that take a few days depending on the distance. With Transportify, delivery bookings can be accommodated from anywhere in Luzon and Cebu at any time. This makes them one of the best companies for express shipping service.