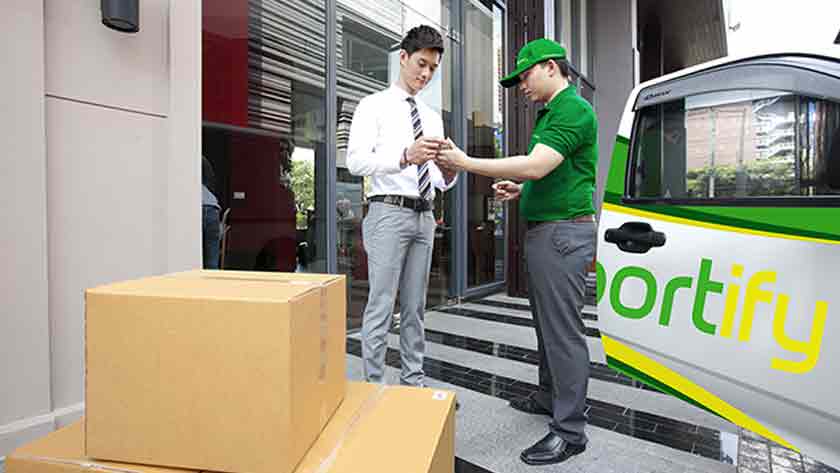 With the rise in the quality of life for many families in the Philippines, the need for efficient but easy-on-the-pocket services offering online delivery, package delivery, fast track courier, same day package delivery, and city delivery is expanding a hundredfold.
Driven by the increasing remittances from overseas Filipino workers and spending by BPO professionals, Transportify's city delivery and same-day delivery by courier has benefited from the boom in the online shopping industry.
Virtual retail shops have mushroomed offering a leisurely (no traffic and individually exclusive) alternative to shopping in malls and bazaars, spurring the demand for efficient and real-time delivery of purchased goods.
The sustained growth in the property sector has also hiked demand for Uhaul and relocation services in Mega Manila and neighboring provinces.
With higher incomes, the Filipinos are able to explore more options for various needs whether it is for relocation services similar to U-Haul, or shopping for essential and personal goods. The demand for trusted, reliable and yet affordable delivery services has never been as evident as today.
Transportify, the local arm of the international logistics transportation app Deliveree, provides a wide variety of logistics services-from same day delivery, package delivery, city delivery, and relocation services.
Transportify is a mobile and web app that acts as your personal logistics provider. You simply need to install the app on your Smartphone or use the web app. To book a driver and a vehicle for your logistics needs, you need to input the pick-up and destination locations.
For relocation services, you can choose from Economy vehicles, L300s or Closed vans. It's like U-Haul finally arrived in the Philippines. On the other hand, if you are a business that requires same day delivery or city delivery to your clients-whether individual or bulk deliveries – you can choose from motorbikes or L300s.
Before confirming your booking, you will also be informed of the price for delivery. To ensure the safety and security of your items for delivery, you can also track the driver real-time and get an ETA. Transportify also offers other services to make your move or delivery easier like assistants from the driver or extra helpers.
Learn more about Transportify by browsing our site or downloading the mobile app through Google Play or Apple App Stores.