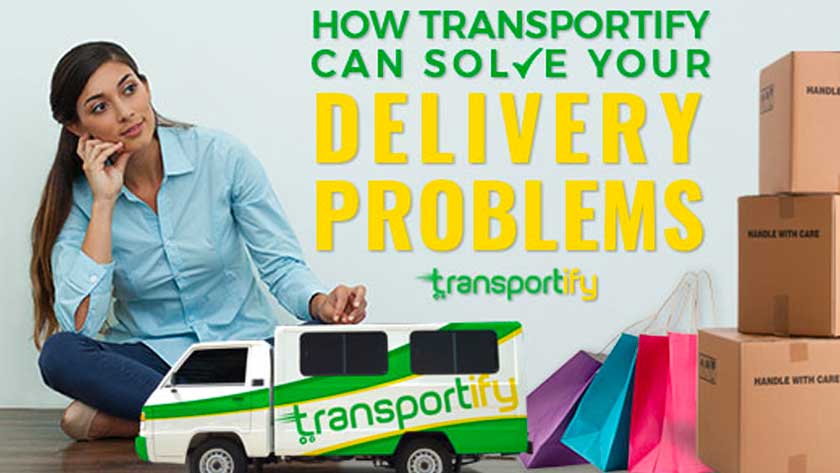 There are delivery situations that can really make a person frustrated, whether the delivery being made is for personal use or for business. Below are delivery situations that package senders might find problematic and the corresponding solutions that Transportify can provide.
Problem #1: Bulky Orders
Online selling is a booming business trade nowadays—we see international and local online shops here and there selling products of different shapes and sizes. Those who sell smaller products like perfumes or hand-made notebooks might seem like they are having an easier task delivering the product through meetups compared to those who sell larger items. There are some buyers who purchase small items but do order in bulks, like ordering 200 hand-made notebooks as a wedding souvenir, yet the seller could not possibly deliver so many packages at once.
However, if you ever encounter this problem as an online seller, remember that you can rent a van here in the Philippines from Transportify. You can send your buyer's orders through our courier service instead of exhausting yourself by carrying heavy and bulky orders.
>Problem #2: Item Does Not Fit
Filipinos who have lots of experiences in house-moving, buying appliances, or transporting furniture from one relative's house to another relative's house know what it is like to be told by the courier staff, "Sir/Ma'am, 'di po kasya (Sir/Ma'am, your item does not fit)." For years, traditional trucks for hire would often tell their customers (at the last minute) that a certain furniture or appliance does not fit in the delivery vehicle—a problem that happens because the logistics company failed to be transparent about the size capacity of their delivery vehicles.
Transportify tries to give solution to this prevailing issue by showing the size capacities of their delivery vehicles, so there would be no last-minute inconvenience while loading packages. This makes Transportify the go-to app for online appliance delivery in the Philippines. We are also a reliable online furniture delivery in the Philippines for leading furniture stores.
Problem #3: Rushed Orders
Rush IDs, rush t-shirt printing, rush passport delivery, and more. When it comes to delivery options, Filipino customers usually prefer to "rush" the order. This is worrisome to small-to-medium entrepreneurs who are running a business by themselves or with just a few crew members to handle all the work and deliveries.
Luckily, when such problems arise, business owners can use Transpotify's same-day package delivery capability. After all, the Transportify App is made for urgent deliveries for items that need to be delivered right away.
To find out more ways of solving your delivery problems with Transportify, feel free to browse through our blogs. Our blogs also offer other informative contents about the local logistics industry.