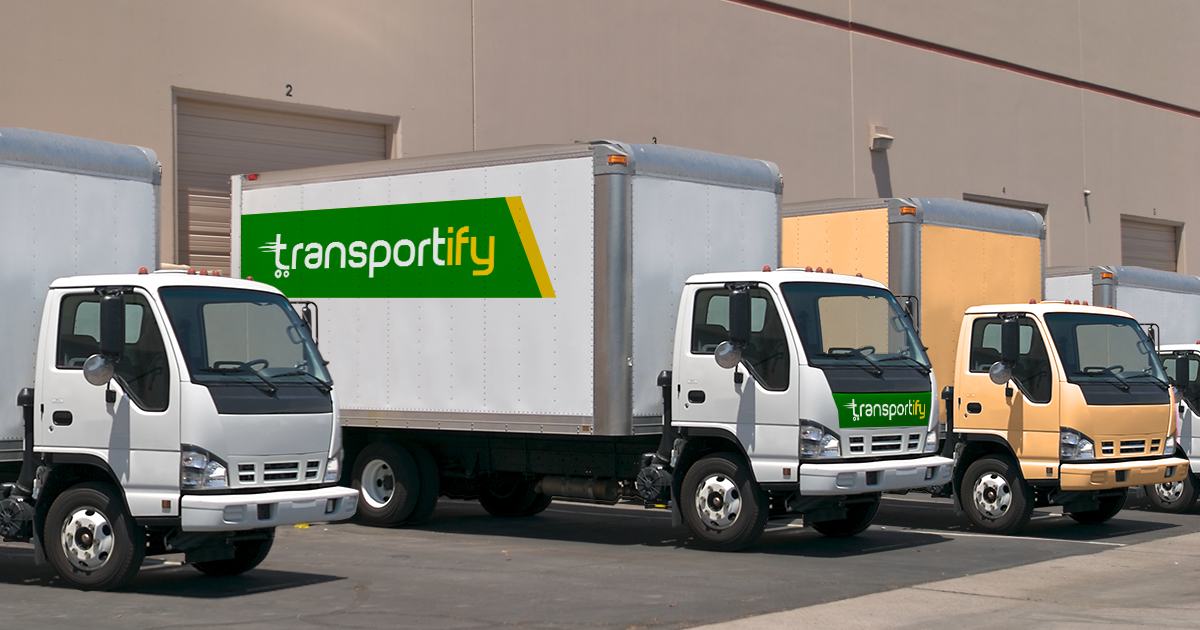 When working with the right 3PL company, it's easy to experience success with outsourcing your logistics. However, there are also additional steps that you can take to further ensure that end. In this article, we'll take you through 6 tips that will almost certainly guarantee the best results (assuming of course, that you're working with a reputable and reliable 3PL with a proven track record). Whether it's a point to point delivery, last mile, 10 wheeler truck long-distance or international shipping, it's paramount that you do your due diligence before selecting a 3PL to work with!
How Do You Outsource Delivery Operations to Logistics Companies?
1Map out your processes before going ahead
The more detail you put into planning your processes before outsourcing them, the better. Certainly, you can get away with simply outsourcing your logistics without giving it much thought; however, for the best results, it's important that you sit down and think about what you really want to achieve. The best logistics campaigns are built on detail, so every little help.
2Implement change management
Don't just rush into outsourcing your logistics requirements without giving any thought to change management. Be aware of the fact that by outsourcing, a lot is going to change in the way that your business operates. For example, you will likely have to de-fleet as the need for your own vehicles will no longer be necessary. You should also ensure that all stakeholders are on board and that everyone is made aware of what is going to happen and how these changes will affect your day-to-day operation. Failing to plan is planning to fail, as the saying goes.
3Let quality influence your buying, not affordability
Understand that the cheapest option could well be the one that ends up costing you the most in the long run. Let other factors influence the way that you shop around for a 3PL and not their pricing. The fact that you are considering outsourcing your logistics means that it is the right move for your business—which is precisely why you should look for the quality of service and proven track record over anything else.
You see, just because one company may have a 10-wheeler truck for rent for less, it doesn't mean that their service will be any better. Their drivers might not be as well trained, you'll likely be unable to track them and how quick will the turn around be?
Please refer to the table below for fleet and pricing:
Vehicle Type
Cargo Dimension
Capacity
Base Price
Vehicle Type
Cargo Dimension
Capacity
Base Price

Economy (Sedan/Hatchback)

L: 3.5 ft
W: 2 ft
H: 2.5 ft

200 kg

₱120

Economy Extra Space (SUV/MPV)

L: 5 ft
W: 3.2 ft
H: 2.8 ft

300 kg

₱140

L300/Van

L: 7 ft
W: 4 ft
H: 4 ft

1000 kg

₱430


Pickup Truck

L: 10 ft
W: 6 ft
H: Open

2000 kg

₱1950

Pickup Truck Extra Space

L: 14 ft
W: 6 ft
H: Open

2000 kg

₱2350

Closed Van (4W)

L: 10 ft
W: 6 ft
H: 6 ft

2000 kg

₱1800

Closed Van Extra Space (6W)

L: 14 ft
W: 6 ft
H: 6 ft

2000 kg

₱2100

Long Pickup Truck

L: 18 ft
W: 6 ft
H: Open
7000 kg

₱4850

10-W Wing Van

L: 32 ft
W: 7.8 ft
H: 7.8 ft

15000 kg

₱7500

Reefer Truck
L: 14 ft
W: 6 ft
H: 6 ft

2000 kg

₱2700

Mini Dump Truck
L: 10 ft
W: 6 ft
H: Open

3500 kg

₱1500

6w Fwd Truck

L: 18 ft
W: 6 ft
H: 7 ft
7000 kg

₱4850
4Treat your 3PL supplier as a partner as opposed to a servant
This isn't some plea to "treat your 3PL better and appreciate all that they do for you", it's simply a case of stating the benefits that come from treating your 3PL as a partnership. The most successful business relationships are those that are seen as mutual partnerships where everyone involved is invested and aim to work together. Yes, your 3PL still has a duty of care and must uphold the highest standards of service, but that should be a given.
5Be careful with contracts
Don't rush into the first long-term contract that you come across, as there's a lot that can change over the course of a year or two. Why not take your time and start off with a shorter trial period so that you can suss everything out and extend should you be satisfied with the results thus far? Any truly reputable and reliable 3PL provider will be confident in the fact that their service alone should be enough to secure future loyalty, rather than a binding contract.
6Don't approach too many 3PL companies
We advise not to invite too many 3PL companies to tender because you run the risk of not securing your top candidates—that and it is all too easy to get overwhelmed.
You see, if someone is looking at more than 6 or 7 different companies and playing them off one another, it comes across as being rather unprofessional. It also shows that you haven't done much in the way of research and are simply looking for the cheapest option.
Instead, you should express your interest to a few reputable companies that have a proven track record and then let them come back to you with some realistic quotes. Understand that it takes a lot of time to put together a serious 3PL contract, so certain companies may not respond at all if they get the impression that they are up against another 8-10 companies with the cost being the driving factor.
| | | |
| --- | --- | --- |
| | or | |
What are the Reasons to Outsource Logistics to Trucking Distribution and Logistics Companies?
Now that you have an idea of how to outsource your business's logistics solution successfully, it's time for you to know why it is important to outsource your company's logistics services.
Trucking logistics for distribution and logistics companies is a field that most of the organizations, corporations, and businesses don't have expertise in. However, there are businesses out there that need the use of it. If you don't utilize outstanding trucking logistics services, it could hinder your company's ability to sell products or give assistance to consumers.
Here are the reasons to keep in mind why outsourcing your business's logistics services to trucking distribution and logistics companies is a smart choice for business owners like you:
1Responsibility
It's not easy to give a particular task to a complete stranger, especially when it comes to business. There are tons of scenarios that need to be tackled. However, reliable trucking distribution and logistics companies will take full accountability for your company.
2Cost Efficiency
As a business owner, you wanted to minimize your expenses as soon as possible to gain more sales and profit. And hiring the most reliable trucking distribution and logistics companies can lessen your business expenses for logistics services. There are many trucking distribution and logistics companies that can handle and manage your needs of warehouse space, transportation, and modern logistics equipment.
3Less Risk
When you start to depend on these distribution and logistics companies' expertise, it doesn't allow you to commit mistakes in terms of logistics. Instead, it enables you to focus more on the most critical issues in your company, such as establishing a nationwide logistics network without giving you a headache. Moreover, these distribution and logistics companies ensure that business owners provide a high ROI (return of investment). So, what more could you ask for?
4Technology
Trucking distribution and logistics companies like Transportify can give you the latest and innovative technology for your logistics services. With the help of technology, logistics solutions make it easier for business owners and consumers to track their shipments and deliveries 24/7 and in real-time with the use of your smartphones and the internet.
Outsourcing your company's logistics services to professional trucking distribution logistics companies like Transportify is the most outstanding decision you'll do for your business. Ensure that you invest and choose the logistics services provider for your logistics needs because they can help you acquire an excellent ROI (return of investment) over time.
Conclusion
Take these tips on board when searching for a 3PL partner to outsource your logistics requirements. Take your time and do your due diligence and you'll be certain to find the most suitable company for you.
Should you wish to explore our services, then we invite you to contact us at your convenience. We understand how overwhelming it must be and will gladly answer any questions that you might have.
Frequently Asked Questions:
Is it okay to ask for the 3PL trucking rates, before asking for their line of services?
🚃 Of course! As a business owner or individual, it is your right to ask for the rates to know if you're going to proceed with their logistics services or not. Here in Transportify, we give full details of our shipping and fleet pricing so our clients can have an idea about our services. Most importantly, it will be your guide to calculate and plan ahead of time for your logistics expenses so you can decide whether to outsource or not on your preferred 3PL company.
Which distribution and logistics companies can give me the most outstanding logistics services?
🚃 There are 3PL giants in the Philippines that can give you the most excellent logistics services. However, not all of them will be an excellent match for your business. Choosing the most competent distribution logistics companies will be depending on your business needs. If you have a small business that doesn't require you to ship tons of products every day, it is best to settle for small 3PL companies that specialize in parcels and small couriers. However, if you're an SME, it is best to choose the distribution logistics companies who can give you a customize and personalize logistics services depending on your requirements like Transportify.