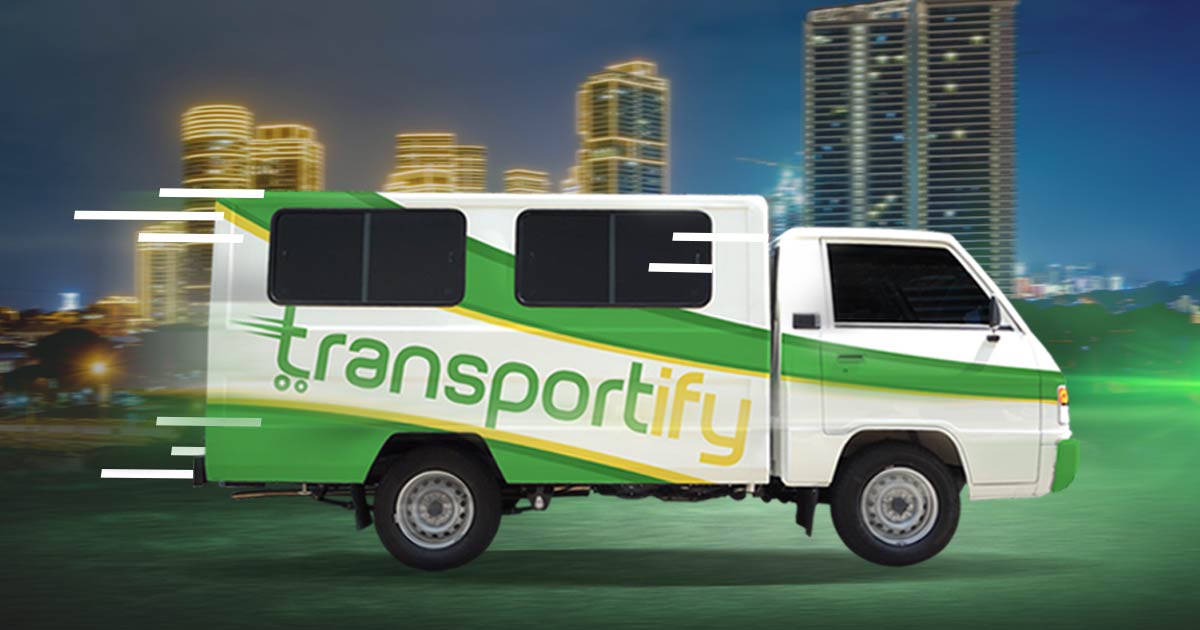 As a small to medium size retail business owner, having an online store/delivery aspect to your business is crucial, – particularly if you want to keep up with your competitors. For some smaller businesses, however, this can be a problem. Buying a van for delivery service can be very expensive. Especially when you factor in tax, insurance, and the cost to hire a delivery driver to join your ranks. So, what do you do in this situation? Do you break the bank and leave yourself exposed by purchasing a van of your own? Or is there a cheaper and safer alternative?
Fortunately, there's a new hero on the streets of Manila and it is Transportify's L300 delivery van. Why bother with the trouble of spending out on a van for delivery service for your business, when Transportify has an entire fleet of L300 Van rental in the Philippines. By going through a third-party you can save yourself an awful lot of time, money and effort. It's a win-win across the board!
Let's have a look at the advantages of hiring Transportify L300 van for delivery service.
1Zero Stress
As a business owner, you should be delegating work and outsourcing what you can in order to find a business model which suits everyone and works well. By acquiring delivery jobs to van rental in the Philippines from the likes of Transportify, you won't have to worry about a thing.
Our drivers are fast and efficient. They maintain a high level of professionalism so we can guarantee that your products will be delivered with a smile. Don't worry about the additional stress of having delivery vans of your own when there's a foolproof system already in place.
2Save Money
Again, purchasing a van and hiring a driver is expensive. There's a lot of hidden costs that come with it which you might not have considered in the beginning: vehicle maintenance for one thing. So, if you're looking for van rental in the Philippines, Transportify has a wealth of well-maintained vehicles on the road ready to take your products to your customers. This way, you can save your money and invest it in other areas, such as marketing your online store and driving more 'ready to spend customers' through to your website.
| Services | Manila | Pampanga |
| --- | --- | --- |
| Standard Rate | ₱500 + ₱30/km | ₱430 + ₱30/km |
| Full Day | ₱2,800 | ₱2,600 |
| Tarlac Long Haul | ₱4,000 | ₱1,000 |
| Cabanatuan Long Haul | ₱4,100 | ₱1,300 |
| Pangasinan Long Haul | ₱5,500 | ₱2,700 |
| Baguio Long Haul | ₱7,300 | ₱4,300 |
| Balanga Long Haul | ₱4,300 | ₱1,300 |
| La Union Long Haul | ₱7,300 | ₱4,300 |
| Vigan Long Haul | ₱12,000 | ₱9,000 |
| Laoag Long Haul | ₱14,000 | ₱11,000 |
For provincial delivery, check the full list of rates, routes, and inclusions on our Long Haul page.
3Time Efficient
The beautiful thing about the L300 delivery van is that they're lightweight and yet incredibly spacious. This means that it can be loaded with plenty of cargo (up to 1000kg), whilst still being able to nip around the city with relative ease. This is ideal for delivering products to your customer's door, particularly if it involves driving down a narrow, hard to reach the road.
4In-app Functionality
If you have L300 van for delivery of your own, it will be difficult to monitor your driver when they're out and about. The beautiful thing about working with Transportify is that you can see exactly where your driver is on their route and how much progress they've made. You can also review your history, complete with vehicle and driver details. Simply put, it's a fast and efficient way to monitor your deliveries.
If you're interested in exploring this further, or if you have any questions, then please do not hesitate to contact us right away. We are ready to give you the finest service for l300 delivery van rental in the Philippines.