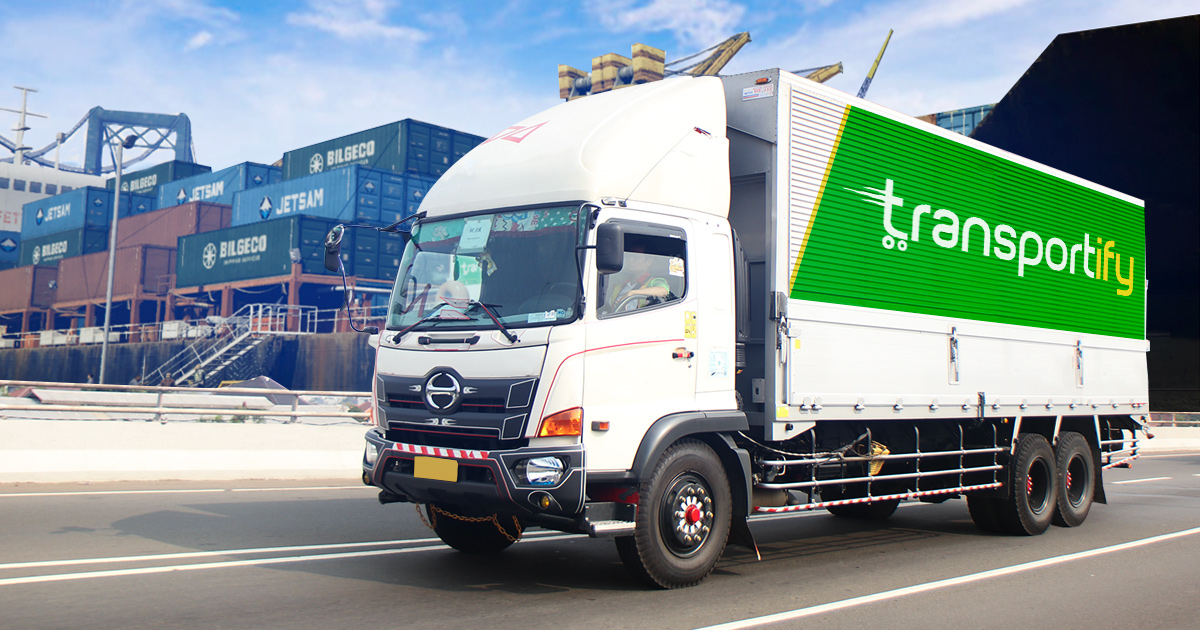 Logistics is being defined differently across different people and industries. It is sometimes defined as a simple transportation of goods while others bring more complex definitions like loading and unloading of goods, warehousing, distribution and inland transportation. This only reflects how many things are involved in logistics for every business and how important it is for companies to partner with experts and individuals with essential logistics skills in order to successfully carry out delivery operations.
In this article, we will know more about a sub sector of logistics which is inland transportation service and how logistics managers should assess truck freight companies that excellently fit the needs of their business. Let us learn more about essential key points in logistics by exploring this article.
What is Inland Transportation?
Inland transportation refers to transporting any type of cargo from any inland origin to port or moving goods outside of the port to any inland destination. Besides these offerings, inland transportation may also include door-to-door freight forwarding in any case that the customer requires a certain shipment to be delivered at any exact address whether it is the customer's address or the warehouse.
In the Philippines, inland transportation is mostly included in interisland trucking services that are offered by big trucking companies in the market. These providers pick goods from the origin address and transport them to any point in the Philippines by land or air depending on the chosen service of the customer. Inland transportation services are expected to provide a reliable and versatile transportation service to the port and beyond.
What Are the Advantages of Inland Transportation Services?
Moving goods to multiple locations in the Philippines is not just about traversing land mass but also crossing seas and multiple islands. Inland transportation services are very common to shippers since the country is composed of many island groups which makes freight transportation even more challenging. Having an inland transportation partner will make things easier for business especially if it is offering services beyond the usual logistics setup. Explore more information about advantages of inland transportation on the items below.
One logistics service from start to finish
There is no need for your logistics division to source out multiple providers to handle your shipment. With inland transportation service providers, there is only one point of contact for every cargo shipment. It eliminates the need to coordinate with several logistics managers and have multiple handovers during the course of delivery.
By having one logistics service provider from start to finish, you are assured that goods transportation is efficiently executed minimizing the possibility of encountering damages on the items while in transit. Inland transportation is an excellent fit for businesses who are in line with domestic transportation of goods to multiple islands in the Philippines.
Transportify is one of the newest players in the inland transportation service space along with their interisland trucking service. Businesses may now enjoy sending large shipments to leading destinations in Visayas and Mindanao soon. In the meantime, you may want to join the Transportify Corporate Account for Business by exploring the information below:
Business Program
Services
Program Features
Live Support

Open 24/7

Prepay

Available

Postpay with Monthly Invoicing

Available

Destinations

A total of 16 destinations can be added in every booking

COD/POD
COD + POD
2.50% of invoice
Min of 80 PHP
(Flat Fee/Booking)
POD Only
80 PHP for ≤ 3 destinations
160 PHP for ≤ 10 destinations
200 PHP for ≤ 15 destinations
Insurance and Warranty

Up to 3 million PHP coverage from OONA Insurance

Nationwide Service Area

Available




Interisland and Same Day Trucking in Luzon, Visayas, and Mindanao

Business Web Dashboard

Team Account Management Customized Reports
Wide variety of service offerings and products
As much as possible, owners must choose a service that aligns with their requirements to be able to manage their business smoothly and live with the cost of fulfilling their logistics. Most truck freight companies have a wide selection of products for their customers. In Transportify, we are able to offer last mile deliveries, long distance provincial deliveries, API and system integration capabilities, full truckload and send load service, and interisland trucking service which is already available in the application.
Having a wide selection of services especially with inland transportation will attract more customers and provide them with appropriate products that will help their business growth and achieve their goals.
Logistics expertise and reliability
Truck freight companies for inland transportation service must consist of specialized teams that are capable of optimizing the whole logistics process. being partnered with experienced truck freight companies gives the business a smoother flow of end-to-end process in logistics. An expert in logistics can produce contingency plans in order to make the logistics process work.
Cost efficient and sustainable practices
Sustainable practices are very important for both the truck freight companies and customers. Since there are minimal handling points for inland transportation, it reduces carbon emissions that are mostly run by fossil fuels. Modern fleet transportation usually has a low carbon footprint which translates to lower fuel consumption, cost reduction and sustainability.
By having streamlined inland transportation options, shippers and truck freight companies can create an effective and sustainable solution across deliveries with great distances.
SEE ALSO
How to Assess Truck Freight Companies for Inland Transportation Service?
Before choosing your inland transportation provider, you must assess truck freight companies based on the following factors:
Does the logistics provider understand your needs? – Clients have different needs. For example, if your business is moving electronics, then you should not hire a provider that is best known for food delivery. Inland transportation service providers must understand the unique needs of their clients to ensure that goods are being delivered with utmost professionalism and safety.
How is the logistics company's culture and communication? – Look for a provider that has a similar culture with your own business to ensure that both parties will work together and have a lasting business relationship.
Is the logistics provider flexible? – Since transportation and logistics is constantly changing, inland transportation providers must be up to date with new technologies so they are able to carry out flexibility in adapting to change especially when clients require them to do so.
What do other businesses tell about the company? – If you are not sure whether to push through with truck freight companies for inland transportation service, then you may take a look at reviews and testimonials from other clients of the same truck freight company. This will give you a full view of how the company works with their existing clients and how they commit themselves to providing a reliable service to their customers.
Is their customer service reliable? – Many businesses will state that they have reliable customer service but in reality it isn't always the case. Reliable truck freight companies will always be true to what they are selling and will ensure that it always reflects the current state of their service.
Is the logistics company trustworthy? – Trust takes time to build and is essential for a long lasting business relationship. Reputable truck freight companies will be open and honest with their customers and won't make promises that are not possible to be delivered.
Your Inland Transportation Service Specialist
At Transportify, we value our customers by offering them with honesty and integrity in service. We always look into our mission to provide customers with superior trucking services across different locations in mainland Luzon and Cebu provide. We have demonstrated innovative logistics solutions by pairing technology with traditional practices in logistics.
Transportify holds to the core values of upholding and maintaining certain standards so we rigorously train our more than 20,000 drivers to make sure goods arrive safely to our customers.
If you are interested in availing our services for inland transportation, you may visit our website or reach out to our 24/7 customer service to help you with your needs. Make way for change and download Transportify delivery app on our android and iOS devices on Google Play Store and Apple App Store, respectively. We also have a Transportify web application for people who prefer to manage their bookings using their personal computer.
Scan the QR code or click the button below for easy access on our inland transportation services:
| | | |
| --- | --- | --- |
| | or | |
Frequently Asked Questions:
Who are the leading inland transportation service providers in the Philippines?
✅ There are a lot of companies to choose from when it comes to inland transportation. Big logistics companies like CEVA Logistics, Maersk and Ernest Logistics are always available to businesses whenever they need support in logistics. But if you want to opt for a modern inland transportation provider that can service the whole island of Luzon and Cebu, then you may try using Transportify. This company is a cost effective option for businesses who prefer to have high quality service return without sacrificing the cost in managing logistics. They also have a wide array of trucks that can be hired to fulfill freight transportation 24/7.
What is the edge of hiring truck freight companies for long distance deliveries?
✅ Truck freight companies are experienced in traversing longer distances. They also apply route optimization and have existing partnerships with other essential transportation companies to quickly fulfill the needs of their customers especially with long distance provincial deliveries.