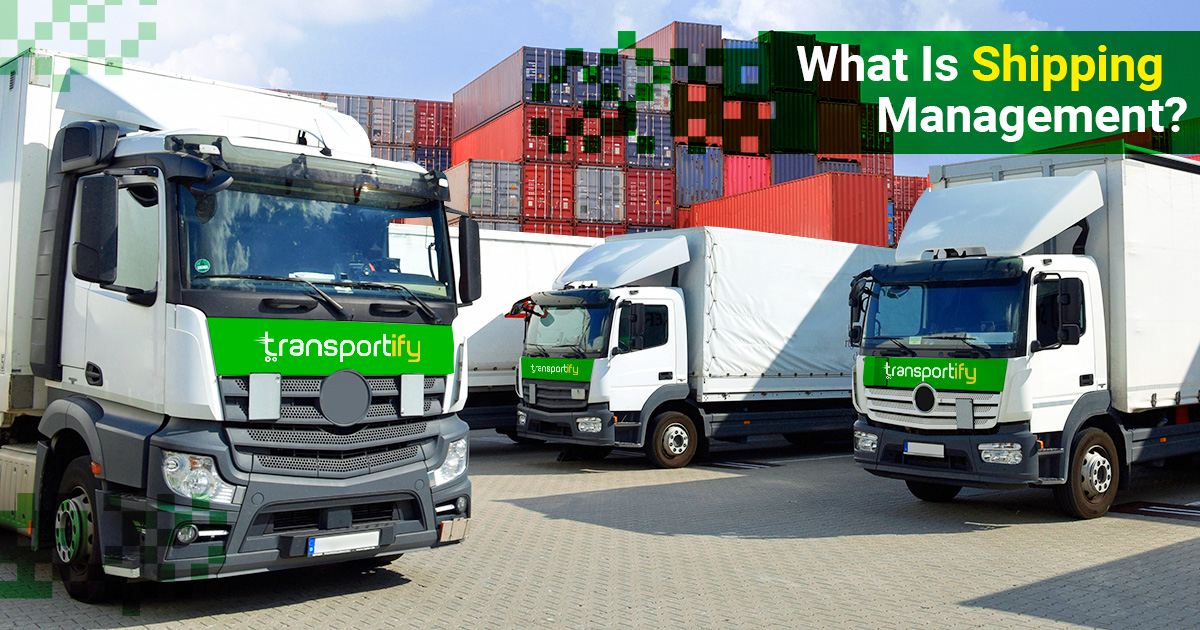 In recent years, e-commerce fulfillment and delivery have taken center stage for retailers. The bar has risen because of new product offers, cutting-edge technology, and shifting consumer expectations. Managing the intricacies of your fulfillment cycle can have a bigger influence on the whole company than you might imagine. This is especially true in today's world where parcel tracking, last mile, and same day delivery services are the standard. One of the most frequent complaints from customers is poor delivery service. So what is the answer? Shipping management has been made more adaptable to businesses. They managed to discover what is shipping and its edges.
What is Shipping Management All About?
Like many things, before we dive into a product, we must learn its basics first. Here, we will answer the questions related to shipping management. What is shipping? Or how it can improve my business.
The Oxford Dictionary defines shipping as the activity of moving people or products from one location to another using a ship or another mode of transportation. In describing shipping management, aside from what is shipping, several related concepts emerge that are crucial to comprehending this operation's nature.
Thus, shipping management ensures that goods, raw materials, freight, equipment, or supplies reach destinations without incident. It also includes sorting, weighing, handling, packaging, inventory, warehousing, transportation, and distribution.
In addition, security measures, compliance checks, and managing data gathered for record-keeping also entails shipping management. It entails many tasks, such as pulling merchandise from shelves for retail stores and packaging products, such as stage packages, for shipment pickups.
To ensure that shipments are delivered to their specified locations, shipping management involves the logistics of cargo transportation.
It is safe to assume that the global pandemic has contributed to the recent rapid expansion of e-commerce. Working with a larger logistics business like Transportify can be advantageous because managing this changing landscape can be challenging for SMEs.
Vehicle Type
Dimensions/
Weight Limits
Base Price
(Metro Manila)
Base Price
(Outside Metro Manila)
Base Price
(Visayas/Mindanao)
Wing Van 
32 to 40 x 7.8 x 7.8 ft
12000kg to 28000kg
7500 PHP
6500 PHP
6500 PHP
6w Fwd Truck
18 x 6 x 7 ft
7000kg
4850 PHP
4850 PHP
4850 PHP
Closed Van
10 to 14 x 6 x 6 ft
2000kg to 4000kg
1800 PHP
1450 PHP
1450 PHP
Open Truck
10 to 21 x 6 ft x open
2000kg and 7000kg
2300 PHP
1950 PHP
N/A
Mini Dump Truck
10 x 6 ft x open
2000kg
1500 PHP
1200 PHP
N/A
L300/Van
8 x 4.5 x 4.5 ft
1000kg
430 PHP
330 PHP
310 PHP
Small Pickup
5 x 5 ft x open
1000kg
310 PHP
250 PHP
220 PHP
Light Van
5.5 x 3.8 x 3.8 ft
600kg
250 PHP
192 PHP
225 PHP
MPV/SUV
5 x 3.2 x 2.8 ft
200kg
160 PHP
130 PHP
140 PHP
Sedan
3.5 x 2 x 2.5 ft
200kg
140 PHP
110 PHP
120 PHP
SEE ALSO:
Benefits of Shipping Management to Businesses
For any small to medium enterprise to succeed, its logistics plan must be flexible, responsible, and responsive. In today's volatile and ever-changing environment, how can small and medium-sized businesses (SMEs) take the necessary steps to rethink their logistics strategy and become more sustainable?
Below are the listed benefits of shipping management.
1Better Customer Satisfaction
Another aspect of effective shipping management is setting clear expectations. You must be honest with your customers about shipment delays, natural disasters, carrier delays, or any other issue that may cause delay. Remember that positive feedback from customers stems from their entire shopping experience.
It also applies to delivery, not receiving the products they ordered. Your clients will be happier using a courier, enhancing your transport operations. A superior collection and delivery service gives your customers more for their money.
2No Issues With Flexibility
Running a small to medium enterprise involves a considerable amount of uncertainty. You may occasionally see a tiny fall in sales, whereas orders may spike dramatically in a short time. For many small- to medium-sized enterprises, this is typical. Your transportation company must be aware of this dynamic and adaptable enough to meet demand. You can have a delivery provider like this at your disposal, thanks to Transportify's dependable shipping management. When business is slow, you can avoid hiring temporary workers to handle deliveries or firing employees.
3Reduced Shipping Fees
With efficient shipment management, your packages won't arrive late anymore. Your company's profit should grow due to improving your shipping quality. Small businesses don't need to worry about the big expense of investing in their fleet. A provider can handle your deliveries through economy or express options without needing the needs of others. Selecting Transportify will guarantee that they have thorough local knowledge to support your line of business.
The shipping industry is vital to the global economy. With its expansion, there has been a noticeable surge in global trade. It has contributed to the country's economic development and survival. Additionally, it has aided many companies in growing their operations and improving their commerce on a global scale. As business operations expand, spreading awareness of the value of best practices in shipping management is crucial. You never know what advice can enable you to reduce your costs or boost your revenue.
The most effective approaches can only be used when solid foundations have been established. Selecting the appropriate shipping partner is the cornerstone of a successful shipping management business practice. You must realize that the process begins once you choose a shipping firm. Therefore, choosing the correct shipping partner is essential to ensuring that the other steps go smoothly.
Important Aspects of Shipping Management
There are many important aspects of shipping management, but some of the most crucial ones include:
Ensuring that all shipments are properly tracked and monitored
Working with customs officials to clear shipments on time
Managing freight costs and ensuring that they stay within budget
Negotiating rates with shipping companies
Coordinating with suppliers, manufacturers, and other parties involved in the shipping process
Each of these aspects is important in its own right and can impact the efficiency of the shipping process. It is important to understand all of these aspects and how they work together to ensure everything runs smoothly.
Manage Shipping With Transportify
Transportify can help manage shipping by providing a reliable and convenient delivery service. We can pick up and deliver your items to your desired location, on time and without hassle. We also offer a tracking system so you can easily monitor the status of your shipment. With Transportify, you can be sure that your shipping needs are well taken care of.
Transportify can offer you the following shipping convenience:
Transportify can provide real-time tracking of shipments, so you always know where your products are and when they will arrive.
Transportify offers a range of shipping options, so you can find the best option for your needs. You can choose between Book Vehicle (FTL) and Send Load service (LTL).
Whatever the size of your shipment, we can surely send them to the destination.
Transportify's customer service team is available 24/7 to answer any questions you may have about your shipment.
| | | |
| --- | --- | --- |
| | or | |
Frequently Asked Questions:
What is shipping management?
🚚 Shipping management is the process of organizing and coordinating the transportation of goods. This includes the planning, implementing, and controlling of all aspects of shipping operations. Shipping management is critical to supply chain management. It can impact a company's bottom line. An effective shipping management system can help a company to save money, improve customer service, and increase efficiency. A well-run shipping operation can also help to reduce inventory levels and keep production moving smoothly.
What is the benefit of having effective shipping management?
🚚 Effective shipping management has many benefits. The benefits include reducing shipping costs, improving customer satisfaction, and reducing your business's carbon footprint. An effective shipping management system can help streamline your shipping process, saving you time and money. It can also help you to improve customer satisfaction by providing tracking information and delivery updates.