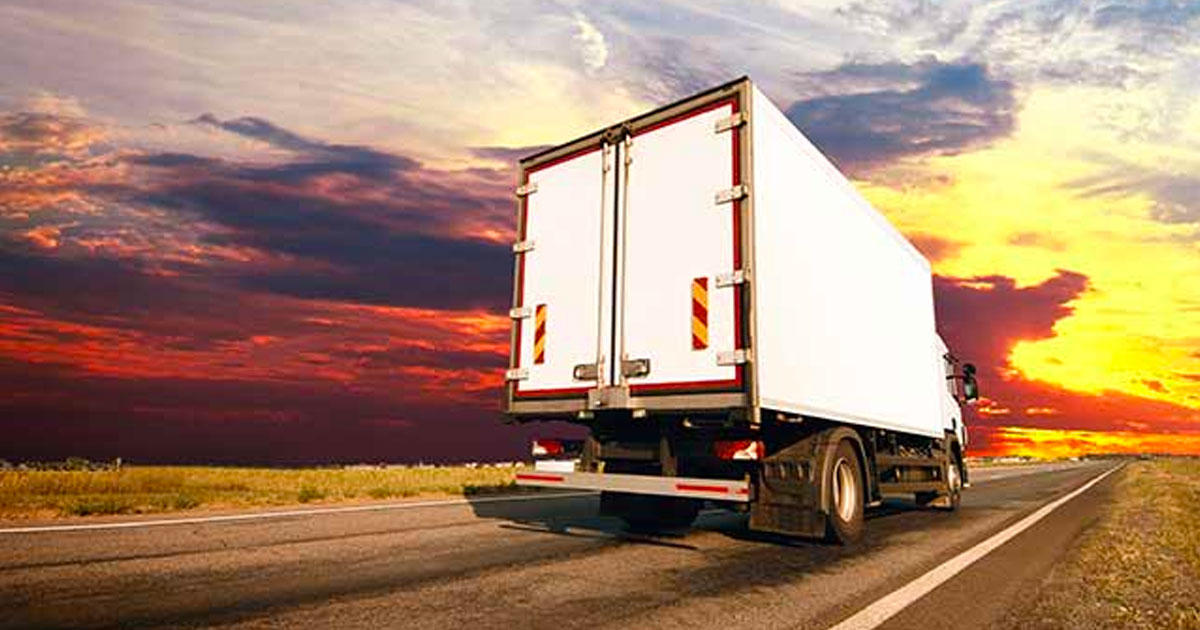 Find the cheapest provincial courier service for Manila to Lucena today via Transportify. Just download our mobile app or book using our web application to get a trustworthy delivery service from Manila to Lucena. We are here to help you reach more customers by providing an estimated price long distance delivery service at a low cost. From building construction supply to consumer packaged goods, Transportify can deliver anything. Use Transportify long distance freight delivery for your business now!
Book Transportify Trucks From Manila To Lucena
Transportify long distance delivery is the number one affordable delivery service from Manila to Lucena. This also includes all cities in Pampanga to Lucena. See table below for pricing information for all our vehicles:
Vehicle Type
Dimensions/
Weight Limits
Base Price
(Metro Manila)
Base Price
(Outside Metro Manila)
Base Price
(Visayas/Mindanao)
Wing Van 
32 to 40 x 7.8 x 7.8 ft
12000kg to 28000kg
7500 PHP
6500 PHP
6500 PHP
6w Fwd Truck
18 x 6 x 7 ft
7000kg
4850 PHP
4850 PHP
4850 PHP
Closed Van
10 to 14 x 6 x 6 ft
2000kg to 4000kg
1800 PHP
1450 PHP
1450 PHP
Open Truck
10 to 21 x 6 ft x open
2000kg and 7000kg
2300 PHP
1950 PHP
N/A
L300/Van
8 x 4.5 x 4.5 ft
1000kg
430 PHP
330 PHP
310 PHP
Small Pickup
5 x 5 ft x open
1000kg
310 PHP
250 PHP
220 PHP
Light Van
5.5 x 3.8 x 3.8 ft
600kg
250 PHP
192 PHP
225 PHP
MPV/SUV
5 x 3.2 x 2.8 ft
200kg
160 PHP
130 PHP
140 PHP
Sedan
3.5 x 2 x 2.5 ft
200kg
140 PHP
110 PHP
120 PHP
Our prices for long distance delivery service are absolute and have no hidden fees. This includes vehicle rental, driver service, fuel, parking, and tolls with 24/7 real-time customer service support. Click on the button below to chat with our CS now.
What Are the Advantages of Using an Affordable Delivery Service Manila to Lucena?
There are times when your business will need to deliver freight efficiently and quickly as possible, with the knowledge of reaching the cargo in the hands of the recipient safely and on-time.
Unlike other shipping companies that focus on smaller packages such as letters, parcels, and smaller boxes, large delivery companies like Transportify will give you tons of benefits, especially if you are sending bulk and large orders. Plus, we also offer the most affordable delivery service if the route is from Manila to Lucena or Pampanga to Lucena.
There are three main advantages that we can offer to you. First, it's more personal and customized. It also can cost you less. Lastly, your cargo will reach its destination on time, safely, and securely.
Ready? Let's go deep into the details of these advantages.
Personal and Customized
Unlike the usual shipping companies that provide parcel deliveries that contain multiple items from different sellers or retailers, Transportify can give you customized and more personal birth compared to them.
In Transportify, you're going to rent the whole vehicle for your shop deliveries. Meaning the only product inside the delivery van is yours. Plus, the customers and the recipients are all yours. Hence, giving you the peace of mind that your deliveries will be handled and managed appropriately without brand competition.
Moreover, an affordable delivery service will always allow you to talk to personnel throughout the whole shipping process, starting from placing your product upon delivery request down to giving feedback after shipment. Plus, you can always have the option to talk to our excellent customer support team to answer all your shipping concerns appropriately.
Also, Transportify provides an on demand delivery app that you can easily download from your play store or AppStore for free. Using this mobile application, you can book anytime and anywhere your product deliveries without hassle and stress.
Professional drivers and well-maintained delivery vans and vehicles will knock on your door to get your products and send them to the recipient accordingly. Not only that, but by using the on demand delivery app, you can track and trace your packages, and it will send you a notification about the real-time status of your items.
Fewer Expenses
Contrary to the belief of many, affordable delivery services from Manila to Lucena and Pampanga to Lucena, Transportify long distance delivery will cost you less compared to other shipping companies. Transportify uses per-kilometer and flat-rate payment options, enabling customers to pay cheaper for same-day delivery service. Flat rates, shipping, and fleet are listed in the above table, and please be guided accordingly.
Faster Delivery
Compared to other shipping and delivery companies, Transportify pride ourselves on delivering every single of goods and products quicker and hassle-free. So even perishable products such as cakes and pastries can reach their final destination without ruining the overall appearance of the items.
It's essential to Transportify that all of the customers will get only superior quality and a higher level of customer experience when it comes to deliveries.
There are many benefits that you can get from using the Transportify affordable delivery service. No customers wanted to wait for so long and will get no responses from the shipping companies. But here in Transportify, we can provide you the quality service that you deserve.
So, think twice and don't settle with the hassle and frustrations from the other shipping companies. Call us now and be our partner for your delivery process. Transportify is the leading shipping provider for affordable delivery service when it comes to large and bulk deliveries.
We can deliver anything from perishable items down to fragile products across the Philippines, especially from Manila to Lucena and Pampanga to Lucena.
SEE ALSO
The Importance of An Affordable Delivery Service
When you're running a business, one thing you need to get done is the delivery. Customer needs have been changed over the years, and today, many customers are expecting to get a fast, reliable, and affordable delivery service.
If you're searching on how to enhance your customer service and improve your business, focusing on the delivery process with the help of Transportify is the key. Today, you will discover why delivery services from Manila to Lucena is essential for every business that resides in these areas.
Why Is Delivery Essential for Every Business?
The usual delivery of goods can take up to 7-10 business working days, with few options to choose from for the customers. However, as the demand increases and technology continues to evolve and change, the number of delivery options and methods also adapts to these changes.
Customers these days have a lot of choices when it comes to deliveries and shipping. Because of this, it changes the attitude and aspects of how delivery should work for the customers. Same-day and next day deliveries aren't just a simple perk anymore; they are expected for shipping companies and businesses.
So, if your brand doesn't give a variety of options, you could lose a lot of potential customers in the future. Hence, it can affect your business profit and revenues for a long time. Especially when you are handling a lot of orders from Manila to Lucena, your success needs to supply every day's demand.
Delivery is the last thing that every customer will remember about your business. So, if ever they experience a problem with shipping, it will leave them a negative impression about your brand, and they will be unlikely to purchase and come back again.
Different Ways to Enhance Your Service
There are several ways to enhance your delivery service as a business; here are the following key improvements:
1Several Delivery Options
If you don't have these kinds of delivery options for your customers, make sure to offer and provide delivery methods for them to choose from. As mentioned above, same-day delivery and next-day delivery are just a norm already in every business, so offering this kind of service will no longer have a significant effect on your sales.
The more options you can offer, the happier your clients will be. But how can you do that? Fret not! Transportify's express delivery service is the key to this improvement.
2Get Partnered with Transportify
As mentioned earlier, to provide several delivery options, you need to be partnered with the most reliable and competent delivery company like Transportify. There's one expensive mistake you can make about deliveries, and that is choosing the wrong and incompetent delivery company. We are already handling hundreds of shipments from Manila to Lucena every day.
Don't always look at the prices and charges when choosing the appropriate shipping company for your business. You need to make sure that you're using an affordable delivery service yet reliable and trustworthy to keep the customers happy and satisfied.
Download the Transportify app now by scanning the QR code below or simply clicking on the button.
| | | |
| --- | --- | --- |
| | or | |
Frequently Asked Questions:
How much does it cost to deliver items in Manila?
🚚 Depending on the distance of your delivery. Transportify can offer services, like Sedan, starting at ₱140 which increases by ₱20 per km. If you'll be having deliveries in Lucena consider using long distance or full day deliveries. Standard prices vary depending on which vehicle type you will need. Additional features such as extra helper, proof of delivery, and more might include additional costs. But this can ease your delivery and can help you the most.
What advantages can I get for partnering with 3PL?

🚚 Entrusting your logistic needs with third party logistics like Transportify can give you extra time to focus on your business. You can use this opportunity to build a stronger connection with your customer. You can also be relieved from the stress of handling your business logistics. Time is gold, especially in business. Another advantage you can get is that it can save you from costs. Hiring a third party logistics means less people to handle and less responsibilities to manage.