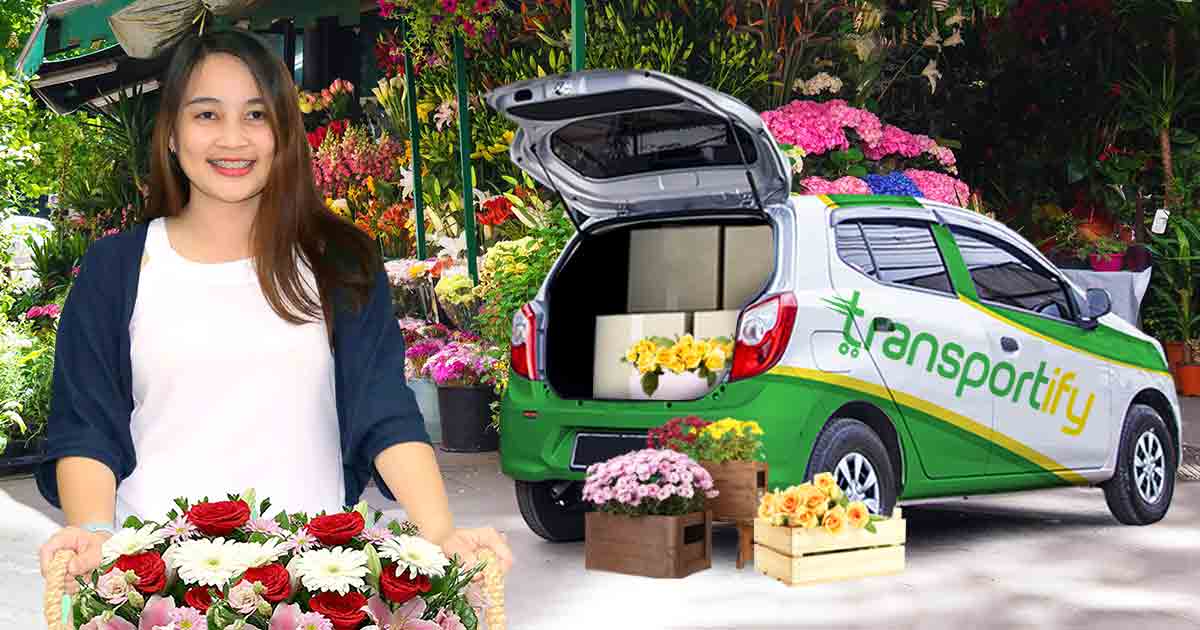 Local flower delivery in the Philippines is minimal, and finding a reasonable yet affordable flower delivery in the Philippines is even more so. Some may offer free delivery but do not deliver on the same day. Some may deliver on the same day, but the prices are too high.
Fast delivery, affordable prices, reliable service are just some of the factors we look for when finding a flower delivery in the Philippines that will suffice all our needs. Fortunately, people can find these qualities in Transportify. Download the app now and save up to 40% when sending flowers.
Safe and Reliable
You can trust Transportify in taking care of the flowers while they get delivered to their destinations. Transportify drivers are trained to take all the necessary precautions to prevent loss or damage to your packages. Additionally, regular and business clients are entitled to an Insurance/Warranty Policy that guarantees how Transportify will be held responsible for damages their packages endured during the shipping. In a nutshell, clients do not need to worry about their flowers' safety.
Big and Bright
Bulk orders are no problem for Transportify, whether for an event or a party. Flowers, no matter the size or amount of the order, will surely be taken care of. Transportify vans and trucks are more than capable of holding large orders. From L300 and HiAce vans to trucks, we will be able to hold big and bright flowers to accommodate our customers' needs.
For a comprehensive list of our fleet that can help you save up to 40% for both provincial and city services, see the table below, or you can check out our fleet and prices for the full-service details.
Column 1
Column 2
Column 3
Manila
Vehicle Type
Standard Rate
Full Day Rate

Economy

₱190




+ ₱20 Per KM

₱1,800

Economy Extra Space

₱290




+ ₱20 Per KM

₱1,900

L300/Van

₱500




+ ₱30 Per KM

₱2,800

Closed Van

₱2,150




+ ₱50 Per KM

₱6,000

Closed Van Extra Space

₱2,550




+ ₱50 Per KM

₱6,400
Fast and Fresh
Flowers are delicate, beautiful things that quickly wither. But with Transportify's same-day delivery, flowers will retain their freshness upon arrival at their destination. Our express and affordable flower delivery in the Philippines will prevent flowers from withering during shipping. This will surely be hassle-free for both the customers and the flowers.
Here and There
Transportify provides affordable flower delivery in the Philippines for florists and blooming business. Flower deliveries can now reach provinces on the far side of the island. Baguio, Pampanga, and Batangas are no feat for us and your flower deliveries. Just make sure that the package's pick-up point is within the service area.
Affordable and Excellent
No matter how big the order and no matter how far the destination is, affordable prices can still be expected from Transportify, with prices lower by 40% compared to traditional delivery companies. We ensure low prices and reasonable additional payments that reflect our excellent services to satisfy our customers and be able to save up on cost.
Transportify's delivery services are, without a doubt making local flower delivery in the Philippines better. From affordable prices and local same-day deliveries, we have it.