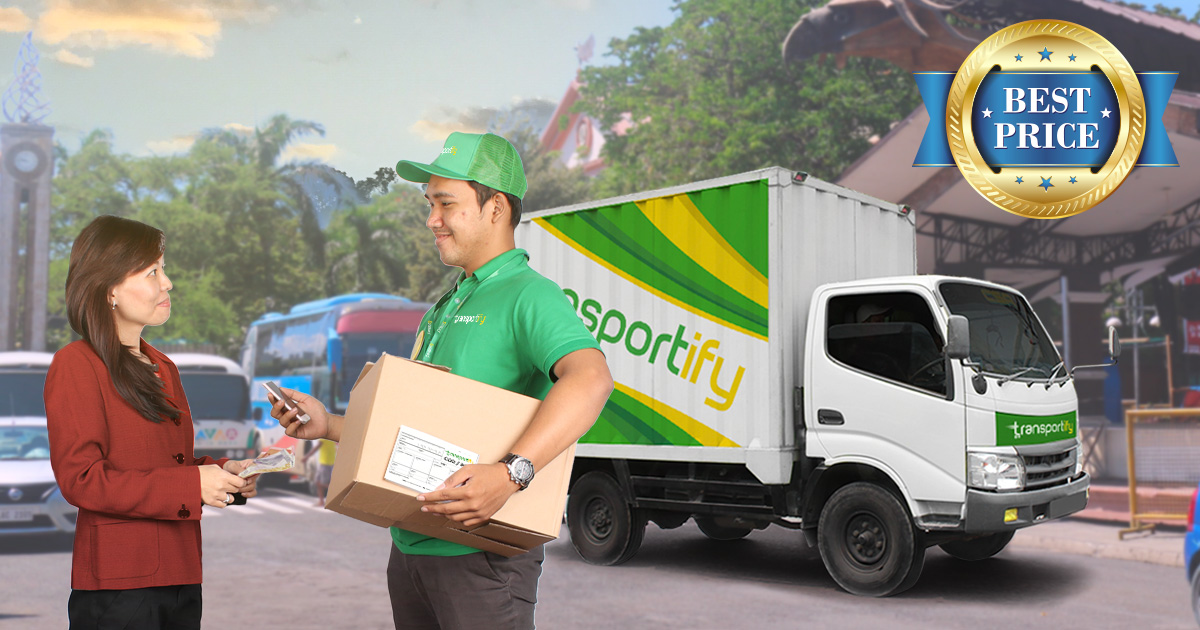 If you are looking for cheaper delivery services in Davao City, then look no further. Transportify offers the best deals on cheap and fast deliveries. Whether you want to send a package or cargo, Transportify got you covered with its competitive rates and expert customer service.
Choosing the right cheaper delivery service can be challenging. You need to think about what type of products you are shipping, where they are going, and how fast you want them delivered. It is essential to get it right so your customers get their orders on time – and sometimes, choosing the wrong delivery service provider can lead to extra costs or delays in delivery.
The Philippines is known for its remarkable cultural diversity, variety of cuisines, and friendliest people. Davao City is not an exception to this rule. Transportify offers business owners and individuals cheap delivery services in Davao City to send packages and cargo from Point A to Point B.
What Are The Cheaper Delivery Services in Davao City?
In addition, there is a variety of affordable delivery services in Davao City. The expense of delivering packages is less, making it cheaper and cost-effective for businesses to avail delivery services in Davao City. As business owners or individuals seeking cheaper delivery services increase, know the benefits you'll get from cost-effective delivery services in Davao City.
Below are some highlights of cheaper delivery services in Davao City:
The fees for shipping will be lower
Economic freight services
More reasonable service between Metro Manila and Davao City
An inexpensive way to send cargo/mail/parcels within the Philippines
Please refer to the table below for the rates of the cheaper delivery services in Davao City.
Vehicle Type
Dimension &
Weight Capacity
Base Price


(Visayas/Mindanao)

Wing Van 

32 to 40 x 7.8 x 7.8 ft




12000kg to 15000kg

6500 PHP

6w Fwd Truck

18 x 6 x 7 ft




7000kg

4850 PHP

Closed Van

10 to 14 x 6 x 6 ft




2000kg to 4000kg

1450 PHP

L300/Van

8 x 4.5 x 4.5 ft




1000kg

310 PHP

Small Pickup

5 x 5 ft x open




1000kg

220 PHP

Light Van

5.5 x 3.8 x 3.8 ft




600kg

225 PHP

MPV/SUV

5 x 3.2 x 2.8 ft




200kg

140 PHP

Sedan

3.5 x 2 x 2.5 ft




200kg

120 PHP
SEE ALSO:
How Cheaper Delivery Service Can Save Cost to Your Business
Businesses today are looking for ways to save on their overhead costs. One of the expenses which add up is delivery services. Whether it's a cheaper or economical delivery service, you want to find a way your business can save money on the delivery of goods.
There are cheaper delivery service providers in Davao City that can offer more affordable shipping rates. Take advantage of discounted deliveries and save on your overhead costs by choosing cheaper suppliers for transporting your goods from one location to another. With cheaper delivery services in Davao City, you can get affordable delivery rates than doing it yourself.
Inexpensive deliveries are often the preferred way of transporting goods nowadays because they offer cheaper shipping rates and save companies money that could be spent elsewhere. When choosing cheaper delivery services in Davao City, make sure to select one with reliable service providers like Transportify for more affordable deliveries.
Benefits of Transportify as a Delivery Service Provider in Davao City
Nowadays, many people want to cut down on expenses and increase savings wherever possible. This is because of the high cost of living in Davao City. With increased prices on essential items such as rice, milk, and even water, it becomes challenging for people to afford anything else. However, cheaper delivery service providers can help them save money while still getting their needs fulfilled. Transportify offers a cheaper delivery service than other competitors in Davao City.
Here are the following benefits you can enjoy with Transportify's cheaper delivery service:
1Affordable and Convenient Shipping Rates
We provide cheaper rates for pick-up and deliveries so that customers will not have to worry about spending too much money when they buy goods online or need a parcel delivered from one place to another in the city.
2Exceptional Service and Customer Focus
We also have high-quality service that ensures all deliveries are done within the schedule. Their well-trimmed delivery fleet ensures they can safely navigate difficult road conditions and deliver goods on time, especially during rush hours.
3Latest Technology for Efficient Delivery System
This cheaper delivery service provider also uses the latest technology to make their fleet as efficient as possible. They continuously research and develop new technologies, such as safety features, that can be implemented on their vehicles.
With cheaper rates offered by Transportify and high-quality services, we have become one of the cheaper delivery service providers in Davao City. You don't have to worry about the safety of your items because our staff are well-trained and will handle your package with utmost care.
Why Choose Transportify As Your Partner Delivery Service Provider in Davao City?
Here are the reasons why choosing Transportify as your partner delivery service provider in Davao City can make a huge difference in your shipping needs:
Hassle-Free Shipping
Transportify offers hassle-free delivery services in Davao City. Business owners and individuals can enjoy a cheaper delivery service without any additional and hidden charges.
Same Day Pick-Up and Delivery
Suppose you are looking for same day pick-up and delivery services in Davao City. In that case, Transportify offers this cheaper shipping solution, which means that you can get your item picked up by our staff at your preferred time today instead of having to wait for the next business day.
With same day pick-up and delivery, not only will it give you peace of mind because items are secured with our staff, but you also do not need to store goods at home or office anymore since we can deliver it right away once an order is made.
Competitive Pricing
Transportify offers cheaper delivery services in Davao City because we have more reasonable shipping rates without sacrificing the quality of the service that you need to ship your items.
Ease-of-Use System
With our easy-to-use system, it is hassle-free for both customers and staff since all orders are done online and as simple as a couple of clicks away. Transportify's mobile application is always available for download in the Google Play Store and Apple Store. If you prefer to use your laptop or desktop, Transportify also has a web application you can use.
Secure Delivery with Personal Tracking Number
Transportify offers cheaper shipping rates and delivery services in Davao City using personal delivery tracking numbers for each order made, which means complete peace of mind for customers and can make it easier to track items before and after delivery.
Comprehensive Insurance Coverage
If you want your goods insured, we offer insurance coverage at cheaper rates than any other delivery services in Davao City. You can have your items insured for just a small amount which means that you are fully protected when shipping your items with more affordable delivery services in Davao City. Now, if you are looking for a cheaper delivery service in Davao City, look no further and choose Transportify as your inexpensive shipping solution to handle all your transport needs.
Transportify is a cheaper delivery service provider in the Philippines that offers hassle-free door-to-door delivery services in Davao City. We provide end-to-end shipping solutions for any kind of cargo size at our more affordable rates. For more information, you may send us an email to business@transportify.com.ph. You can also visit our business page here.
| | | |
| --- | --- | --- |
| | or | |
Frequently Asked Questions:
Is cheaper delivery service safe and certified?
? Transportify is one of the most reliable and trustworthy delivery service providers that offers two-hour delivery slots, and it also takes into account your mobile phone's location. This means that you can track your orders while getting premium insurance through them as well.
What is the cheapest mode of delivery?
? Transportify is a service that allows you to hire a transporter who can help with the logistics of getting your goods from point A to point B. The best part? Shipping rates can get significantly lower with volume. This means you will spend less time going back and forth to ship packages and more time generating revenue for your business.