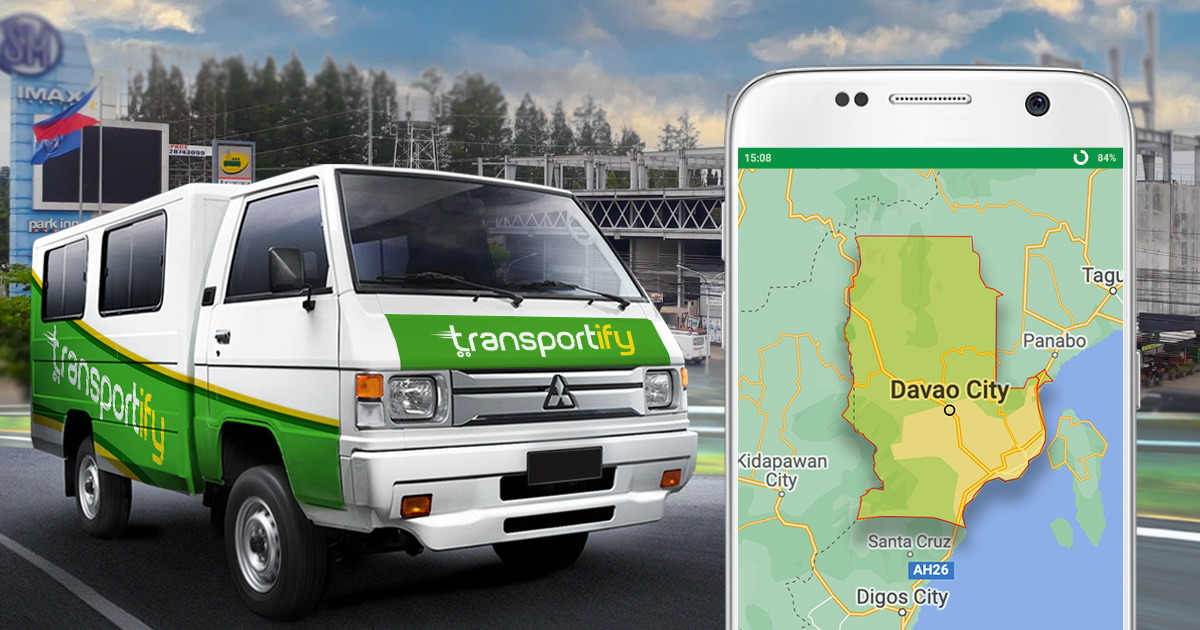 In the last few years, Davao city has grown into a bustling and important metropolis in the southern regions of the Philippines. In fact, it is known as the economic powerhouse of the entire Mindanao area and has gained attention from investors, both local and foreign.
As the city grows, so does the need for faster delivery services in Davao city. It is an undeniable fact that logistics operations play an important role in the growth of any city. In this article, we will talk about how your business can benefit from using an on-demand app-based delivery service provider like Transportify.
Davao city, also known as the "Crown Jewel of Mindanao," is a highly urbanized city with a population of close to 2 million people. A city by the sea, Davao boasts numerous beautiful beaches and other tourist attractions. The Philippine Eagle Center, a sanctuary for the national bird of the Philippines, is located in Davao. For those who are more adventurous and daring, Mount Apo is just a few hours away from the city limits. Davao city is full of attractions which is why it is very attractive to local and foreign investors.
Davao is steadily recording a high investment growth rate. The cost of doing business is also quite low in Davao compared to other cities in the Philippines of a similar size. Many investors also highlight the fact that it is very easy to do business in this city. The Davao City Investment Promotion Center (DCIPC) was created to assist both local and foreign investors in securing business permits and give advice on the latest business trends in the city. 
Because of the rapid growth of this bustling metropolis, many businesses would find themselves in dire need to deliver plenty of goods to various customers. And in order to maintain the high service levels that they promised their clients, faster delivery services in Davao city are needed.
The table below shows the vehicles and trucks in Davao city.
Vehicle Type
Dimension &
Weight Capacity
Base Price


(Visayas/Mindanao)

Wing Van 

32 to 40 x 7.8 x 7.8 ft




12000kg to 15000kg

6500 PHP

6w Fwd Truck

18 x 6 x 7 ft




7000kg

4850 PHP

Closed Van

10 to 14 x 6 x 6 ft




2000kg to 4000kg

1450 PHP

L300/Van

8 x 4.5 x 4.5 ft




1000kg

310 PHP

Small Pickup

5 x 5 ft x open




1000kg

220 PHP

Light Van

5.5 x 3.8 x 3.8 ft




600kg

225 PHP

MPV/SUV

5 x 3.2 x 2.8 ft




200kg

140 PHP

Sedan

3.5 x 2 x 2.5 ft




200kg

120 PHP
SEE ALSO
Why are Faster Delivery Services Needed in Davao City?
As mentioned above, the growth of a city translates to a growing need in getting logistics services that are faster and more affordable. And thanks to the recent advancements in technology, logistics apps have been a revolutionary force in providing faster delivery services in many cities in the Philippines. Transportify, an app-based logistics service company, will soon launch in Davao city. This enables customers, both businesses and individuals, to have access to a wide range of vehicles from sedans to closed vans at the palm of their hands. 
In the section below, we will go over the main reasons why it is more advantageous to use logistics apps to get faster delivery services in Davao city.
Book Deliveries Anytime and from Anywhere in Davao
Davao is a large market with a big population to serve. This means that the rise and fall of demand must be closely monitored by any business owner. Companies must be able to react and adjust operations quickly every time the consumer demand fluctuates. And one of the best ways to be prepared for this is to partner up with an on-demand logistics company in Davao City like Transportify.
Gone are the days when a customer has to meet cut-off times with logistics companies and then meticulously plan delivery routes. This constricts the user to operate within the operating hours of the logistics company. However, with businesses in Davao growing left and right, delivery operations are also increasing. This means that many businesses experience a growing need to deliver goods and products outside the usual service hours. Furthermore, there are many companies that require prompt and immediate deliveries which is only possible if you have a 24/7 logistics app.
These and other similar situations are easily addressed when you use Transportify for all your logistics needs. With the Transportify app, the client can create a delivery booking at any time of the day.
The growth of businesses also means having to deliver to a wide service area. With a population of almost 2 million inhabitants and a land area of about 2,500 square kilometers, Davao city is a wide metropolitan area in Mindanao. Furthermore, there are many nearby municipalities and cities like Tagum and Digos city that has a lot of potentials. A business owner wanting to expand the company would surely want to partner up with a logistics service provider for faster delivery services that can cater to these areas.
Affordable and Flexible Delivery Services
Cost is always the main consideration when it comes to making business decisions. Many business owners will often choose the strategy that entails the least amount of investment but gets the most profit. And usually, when it comes to business operations, it is a well-known fact that logistics processes are quite expensive to create and maintain.
Without using an app-based third-party logistics company, a company would need to procure its own fleet of delivery trucks. The cost of procuring trucks alone already entails a huge investment from the business. It would also need to provide a facility that would house these vehicles and then prepare for problems such as vehicle breakdowns and maintenance. On top of that, there will be seasons during the year wherein the demand will be very high and additional delivery trucks are needed to transport goods from one location to another.
In these cases, the need for affordable and flexible logistics providers is very apparent. Transportify is able to provide low-cost rates to clients because users can customize the services that they want in the app. This means that users will only pay for the services that they choose. There are also no monthly subscription fees or other similar charges with the Transportify app.
The flexible delivery services of Transportify are seen in the range of vehicles that it offers. In Luzon and Cebu, Transportify has vehicles from sedans to 10 wheeler wing vans that can handle any type of delivery from the first mile up to last-mile logistics. In Davao, Transportify will start with the sedan, MPV, canopy multicab, and L300 van. These vehicles enable clients, both individuals, and businesses, to deliver goods to their clients in a variety of situations.
From the store or the warehouse straight to the customer, the Transportify app can accommodate your logistics needs at any time and at affordable rates. Furthermore, as the presence of Transportify in Davao increases, the 4 wheeler, 6 wheeler, and 10 wheeler wing van will come later on.
| | | |
| --- | --- | --- |
| | or | |
Frequently Asked Questions:
Why are faster delivery services important?
🚚 As the economy grows, the need for faster and more efficient delivery services will also rise. The reason is that consumer demand rises with economic growth and businesses must be able to meet this growing demand. Therefore, faster delivery services are important because they allow businesses to keep up with the growing consumer demand.
Is there a need for app-based delivery services in Davao?
🚚 Yes, there is a need for app-based delivery services in Davao. Because it is an economic hub in Mindanao and many investors, both local and foreign, are doing business in the city, app-based delivery services are needed more than ever in Davao. Transportify, a third-party app-based logistics provider, will soon launch its fleet of vehicles in Davao which will allow clients to have access to on-demand delivery services.