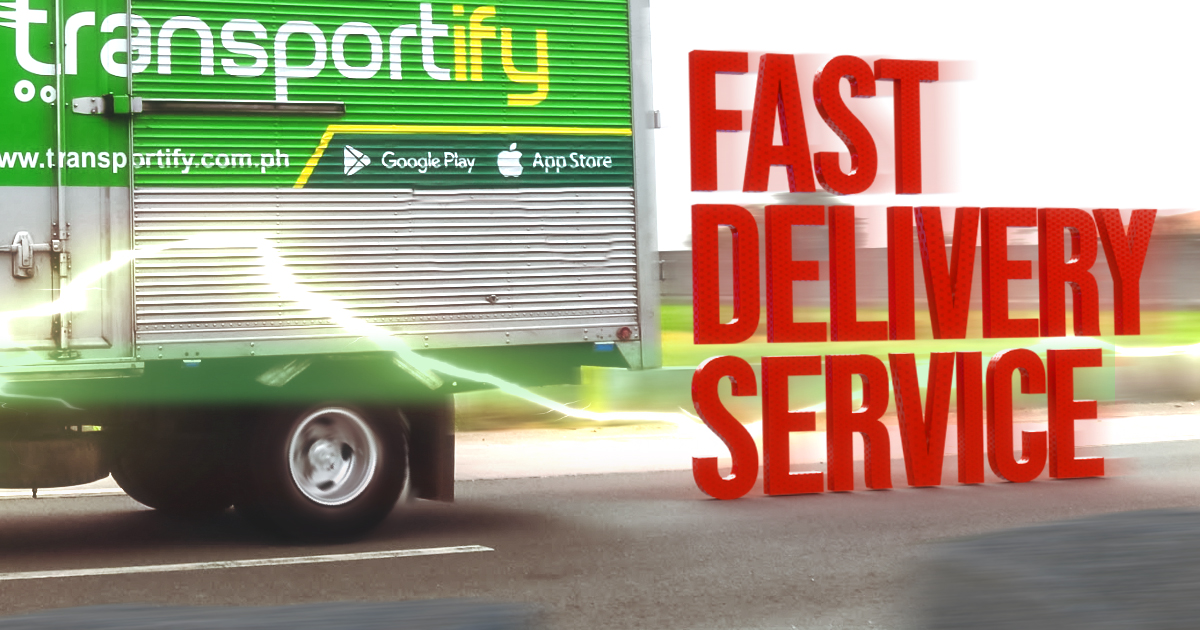 When you need fast delivery of heavy items, it can be a hassle to find a company that offers fast shipping and is willing to ship big items. Some companies out there specialize in fast shipping for large or bulky products, but they charge high rates because the service is difficult and time-consuming. You may also have trouble finding someone with the expertise to handle your shipment if it's oversized or unusually shaped. Heavy items are difficult to transport. They require more space, they're slow-moving, and they can be prone to damage. But with the help of Tranportify's fast delivery service for heavy items, you can get your new couch or fridge delivered in no time at all.
This blog post will cover how you can save money on fast shipping by renting a four-wheeled vehicle instead of using an expensive motorcycle courier service.
What Items Are Considered as Heavy for Fast Shipping Delivery Service
There is no definitive answer to this question as different items will be classified as heavy or not depending on the delivery service provider. However, some of the most common things considered heavy for fast shipping delivery include furniture, appliances, and large boxes.
Some items are light in weight, but a motorcycle won't be sufficient when shipped in bulk. Yes, many business owners still do this kind of method, but most don't realize the danger that may arise during transit. Not only the riders will be at risk, but also their shipment.
As a business owner, it is your responsibility to ensure that all of your packages are in good shipping condition before handing them over to a partner delivery rider. Once your goods are not in good condition, don't expect them to be delivered in good shape. Sometimes, it's not the rider's fault that some cargo is not in good condition when it arrives at its destination. Remember, a smooth transaction comes in if both parties are responsible.
Aside from those mentioned above, a fast shipping delivery service for heavy items is also perfect as a method of shipment for lipat bahay, moving office equipment to a work from home set-up, construction materials, and many more. Choosing a fast shipping delivery service for heavy items always depend on your needs, the size, and the weight of your items. Always consider the estimated weight of your cargo before deciding to choose this kind of fast shipping delivery.
Hiring a Delivery Vehicle for Heavy Items
Hiring a delivery vehicle for heavy items is the best option, as it will ensure that your items are delivered safely and quickly. Several different delivery vehicles to choose from, including vans and trucks.
It is cheaper than hiring additional staff to make the shipment, and it also allows you to choose the type of vehicle you want. There is a range of different rental and 3PL companies available in the Philippines, and one of them is Transportify, so be sure to do your research before choosing one.
Here are the four-wheeled vehicles that you can book via Transportify. We also have larger trucks like 6w Fwd Trucks and 10w Wing Van to cater to even larger cargo up to 25 tons.
Vehicle Type
Dimensions/
Weight Limits
Base Price
(Metro Manila)
Base Price
(Outside Metro Manila)
Base Price
(Visayas/Mindanao)
Wing Van 
32 to 40 x 7.8 x 7.8 ft
12000kg to 28000kg
7500 PHP
6500 PHP
6500 PHP
6w Fwd Truck
18 x 6 x 7 ft
7000kg
4850 PHP
4850 PHP
4850 PHP
Closed Van
10 to 14 x 6 x 6 ft
2000kg to 4000kg
1800 PHP
1450 PHP
1450 PHP
Open Truck
10 to 21 x 6 ft x open
2000kg and 7000kg
2300 PHP
1950 PHP
N/A
Mini Dump Truck
10 x 6 ft x open
2000kg
1500 PHP
1200 PHP
N/A
L300/Van
8 x 4.5 x 4.5 ft
1000kg
430 PHP
330 PHP
310 PHP
Small Pickup
5 x 5 ft x open
1000kg
310 PHP
250 PHP
220 PHP
Light Van
5.5 x 3.8 x 3.8 ft
600kg
250 PHP
192 PHP
225 PHP
MPV/SUV
5 x 3.2 x 2.8 ft
200kg
160 PHP
130 PHP
140 PHP
Sedan
3.5 x 2 x 2.5 ft
200kg
140 PHP
110 PHP
120 PHP
Advantages of Using a Fast Shipping Delivery Service For Heavy Items
When it comes to shipping large or heavy items, four-wheeled delivery service is the best option. Not only is it more secure and stable, but it's also much easier to navigate, especially in tight or crowded areas. For businesses that frequently need to ship large or heavy items, a fast shipping delivery service is the most efficient and cost-effective option.
There are several reasons why a fast shipping delivery service using four-wheeled vehicles is better than motorcycles for transporting large or heavy items.
1More Space
A four-wheeled fast shipping delivery service for heavy items has more space for cargo. This makes it much easier to transport large or heavy items without worrying about them becoming damaged during transit.
2Stability and Security
Motorcycles are great for getting around town, but they're not always the best option when you need to transport heavy items. A fast four-wheeled shipping delivery service for delivery items is much more stable and secure since it incurs less risk of damage or losing balance while traveling at high speeds on public roads with another traffic present.
A faster way of delivering goods means this type of transportation doesn't have or fewer accidents happen along the way, which could lead them crashing into your truckload full of fragile goods in tow.
3Cost-efficient
It is more affordable than hiring a motorcycle courier. This makes it the perfect option for businesses or individuals who need to transport large or heavy items quickly and safely.
Several fast shipping delivery services are available, so you don't have to worry about spending a lot of money on repairs after the goods arrive at their destination. Since they're also more cost-efficient, it's easier for businesses and individuals alike to hire or rent one than motorcycles since we all know how expensive these can be.
All in all, there are many reasons why a fast shipping delivery service for heavy items is better than a motorcycle courier when transporting large or heavy items. It has more space for your cargo, which makes it much safer and stable, plus fewer chances of getting into accidents while traveling on public roads with other vehicles present around.
With a fast shipping delivery service for heavy items readily accessible today, it won't strain your budget either, which means that both businesses and individuals can benefit from hiring these fast vehicles to get the job done.
SEE ALSO
Tips for a Successful Fast Shipping Delivery Service
When it comes to fast shipping delivery service for heavy items, there are a few things you need to keep in mind. Here are some tips to help you out:
Make sure that the heavy items you're shipping are adequately packaged and protected. This is especially important when shipping fragile or delicate items.
Choose a delivery service for heavy items that has a good reputation and is reliable.
Compare prices between different delivery services to find one that fits your budget.
When hiring a delivery service, be sure to ask about insurance coverage in case of damage or loss.
Always read the terms and conditions of any delivery service for heavy items before signing up for their services.
When choosing a fast shipping delivery service for heavy items, be sure to consider the size of the vehicle. Some services offer larger vehicles that can accommodate larger items, while others provide smaller vehicles better suited for lighter loads. Also, be sure to ask about insurance coverage. Most fast shipping delivery services include insurance coverage in their rates, but it's always best to check before booking. Lastly, when using a fast shipping delivery service for heavy items, remember to plan and allow enough time for delivery. Get to know more about our Corporate Account for Business by sending us an email at business@transportify.com.ph.
| | | |
| --- | --- | --- |
| | or | |
Frequently Asked Questions:
Is there a weight limit for fast delivery service for heavy items?
⛟ It depends on the capacity of your chosen vehicles. Even trucks and trailers have weight limitations to prevent mishaps while your shipment is in transit. Avoid shipping companies or 3PL partners that don't have this kind of policy because, most often, they are only after your money and not the safety of your cargo.
When is the estimated arrival time if I'm going to book delivery service for heavy items?
⛟ Depending on the receiver's destination and sender's location, some cargo can only take less than 24 hours. Other fast shipping delivery services can take up to 2-3 days. It is always best to ask and read your chosen shipping partner's policy before booking a shipping schedule. Here at Transportify, you can track and manage all your delivery shipments using our web app or have it installed on your mobile phone. From the app, you can track the movement of your cargo, and you can also see the estimated time of arrival of the shipment.