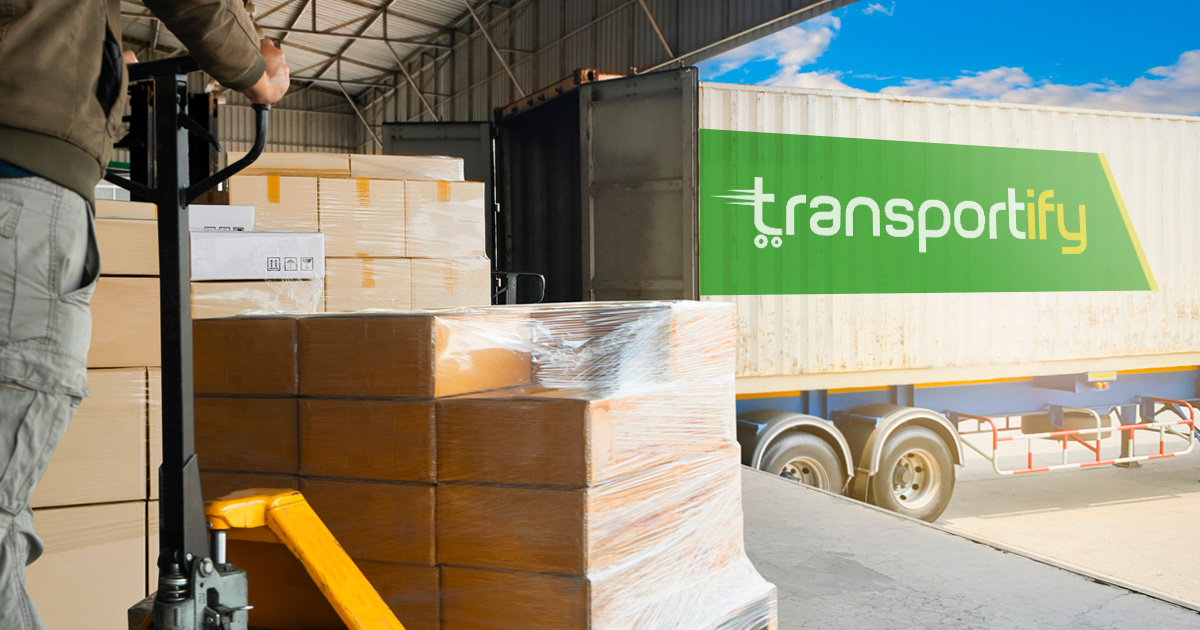 In simple terms, full truckload shipping refers to the movement of goods in large scale and is generally carried out by big trucks such as 6w Fwd Truck, Wing Van, and Open Truck. Compared to partial load shipping, full truckload service has advantages for both the client or booker and the freight company.
When you plan to ship your goods to provincial locations in the Philippines, make sure that you consider using a FTL service for your deliveries. If you desire to know more about how Transportify changed the way full truckload service is working in the Philippines, then we suggest to continue reading the article and learn more about it.
Why Choose Full Truckload Service?
Choosing a full truckload service not only gives peace of mind to the logistics handler or owner but also gives a trustworthy service that goods will arrive in the destination all at the same time. Whether your goods are hazardous materials, construction aggregates, retail products, refrigerated goods or grocery items, here are some reasons why you should choose full truckload service from the leading freight company to fulfill your logistics needs:
1Low Transportation Cost
Full truckload service is an excellent fit for businesses who regularly transport large amounts of goods which is enough to fill the entire payload capacity of a truck. Availing an FTL service from a freight company will surely give your business a lot of savings that may potentially be used in other aspects of your business.
If you want to avail a dedicated service for your goods at a very low cost, you may choose from the following vehicles that are available for full truckload delivery in the Transportify application:
Vehicle Type
Dimensions/
Weight Limits
Base Price


(Metro Manila)

Base Price


(Outside Metro Manila)

Base Price


(Visayas/Mindanao)

Wing Van 

32 to 40 x 7.8 x 7.8 ft




12000kg to 28000kg

7500 PHP

6500 PHP

6500 PHP

6w Fwd Truck

18 x 6 x 7 ft




7000kg

4850 PHP

4850 PHP

4850 PHP
Closed Van

10 to 14 x 6 x 6 ft




2000kg to 4000kg

1800 PHP

1450 PHP

1450 PHP

Open Truck

10 to 21 x 6 ft x open




2000kg and 7000kg

2300 PHP

1950 PHP

N/A

Mini Dump Truck

10 x 6 ft x open




2000kg

1500 PHP

1200 PHP

N/A

L300/Van

8 x 4.5 x 4.5 ft




1000kg

430 PHP

330 PHP

310 PHP

Small Pickup

5 x 5 ft x open




1000kg

310 PHP

250 PHP

220 PHP

Light Van

5.5 x 3.8 x 3.8 ft




600kg

250 PHP

192 PHP

225 PHP

MPV/SUV

5 x 3.2 x 2.8 ft




200kg

160 PHP

130 PHP

140 PHP

Sedan

3.5 x 2 x 2.5 ft




200kg

140 PHP

110 PHP

120 PHP
2Dedicated Delivery Service
When you choose to avail an FTL delivery service from a freight company, the entire truck will be loaded with your goods only. No other customers will be accommodated to add up to the payload capacity of your chosen vehicle. By doing this, customers will be sure that goods are being delivered to its destination in one go.
Most commonly, trucks are usually customized to suit all of the goods that the customer plans to ship to different destinations. Since the delivery operation has a customized service, special care of goods are being carried out by the provider or delivery partner.
3Specialized Service
A freight company's drivers for full truckload deliveries are especially trained in transporting commodities on a regular basis. Hiring vehicles and drivers of this service are considered an advantage when it comes to moving goods. Opting to use an FTL service gives the customers more choices of having specialized transportation and logistics services without paying a large amount of money to a freight company.
Transportify applies this methodology to its services. Most businesses in the Philippines are being challenged with finding the appropriate logistics partner without getting through tedious tasks of sourcing and evaluating prospects. There are new options from modern logistics and freight companies that can handle deliveries instantly to different locations in the Philippines.
4Insured Operations
Not all logistics and freight companies provide insurance coverage for their delivery services. Modern FTL operators consider the importance of having insurance to safeguard the deliveries of their customers. By having this featured benefit, clients can confidently move goods with high value across different locations.
Transportify is an example of a freight company that offers insurance coverage to their customers. Currently, for customers with a corporate account, they provide up to P3 million pesos worth of goods insurance. To make this possible, Transportify partnered with OONA Insurance Philippines as their insurance provider for deliveries.
5No Unnecessary Handling
Customer's goods are not disturbed while in transit to its destination. Once all necessary documents have been taken care of, the FTL delivery driver will load the goods the way you want it to be loaded in the vehicle. No goods are being offloaded to other locations since you rented the whole space and capacity of the truck.
Unloading will only happen once the vehicle or truck reaches its destination. Just like how Transportify handles its delivery, drivers are trained to only load and unload items to the correct location.
6Increased Visibility and Constant Communication
Modern full truckload service providers have changed in the way they are handling logistics today. Many companies have invested in acquiring technology in logistics to pave for a more efficient and accurate delivery service to customers.Similar to what Transportify offered to their customers which real-time information on the location of the vehicle and in-app chat feature. Both of these services have helped customers and drivers to communicate with each other especially during the transit of the delivery.
SEE ALSO
How to Choose an Ideal Full Truckload Service Provider?
As mentioned above, FTL service provides many valuable benefits to businesses who choose this method of service. Because of these benefits, more and more businesses dive into availing full truckload service for their deliveries. Here are a few things that you need to know before going through a partnership with an FTL service provider:
Make sure that the vehicles or trucks you choose are robust, in good condition and cleared with necessary safety equipment and must comply with all the mandatory regulations when it comes to deliveries.
The FTL service provider must have various protocols in place that are designed to answer the needs of any situation.This will make sure that the capacity of the load for specific types of trucks are clearly mentioned and communicated to before putting the goods in the vehicle.
Your logistics partner must have a state-of-the-art GPS technology that can provide real-time tracking facilities. With this feature, customers can easily know the exact location of the goods, what condition they are in and receive an accurate ETA to the desired destination.
Full truckload service operators must have low rates across all of its services. This way, client companies can cut unnecessary costs and divert the budget elsewhere to achieve continuous business improvement.
Outsource your Full Truckload Service with Transportify
Choosing to outsource logistics services to an external service provider can prove to be an efficient and wise decision in the long run. Most 3PL logistics companies with full truckload service work hard to provide customized logistics solutions as desired by the clients.
In the Philippines, one of the leading providers for a full truckload is Transportify. Since 2016, the company has disrupted the way logistics work in the Philippines, helping different small and medium enterprises to thrive and survive the challenges of the market. Transportify differentiated itself from a traditional freight company by combining powerful technology in logistics.
Today, Transportify is well-known for its application that makes trading and deliveries more efficient, affordable, and convenient than ever before. The driver-partners of this modern logistics company have an estimate of 20,000 online drivers spread across the whole island of Luzon, Cebu, and Davao.
Start changing the way logistics work in your business by availing modern logistics services from Transportify. For interested application users and client businesses, you may start by downloading the Transportify application on Google Play Store and Apple App Store. There is also another way to book using our web application for users who prefer to use their computers as a mode of securing a delivery. Scan the QR Code and click the button below for fast application download:
| | | |
| --- | --- | --- |
| | or | |
Frequently Asked Questions:
Should my business avail full truckload service?
? If your business regularly ship large amounts of goods to different long-distance customers, you may start considering the idea of availing full truckload service. With FTL shipping services, you get to have the whole space only for your goods. You also do not need to worry about losing items since dedicated services from FTL providers only unload goods on the desired location of the client. This will translate to a more efficient logistics process and will save more time and effort that you can divert to other aspects of your business.
Who is the leading freight company for FTL shipping in the Philippines?
? The Philippine market of FTL shipping is composed of 3PL and freight company that are able to provide excellent service to its client roster. One of the leading companies is LF Logistics that has been in business for many years. For on-demand FTL shipping requests, it is best to be outsourced to Transportify. They are the right solution for your delivery needs that involve a large amount of goods. Transportify is known for its wide variety of vehicles that are available any time of the day.