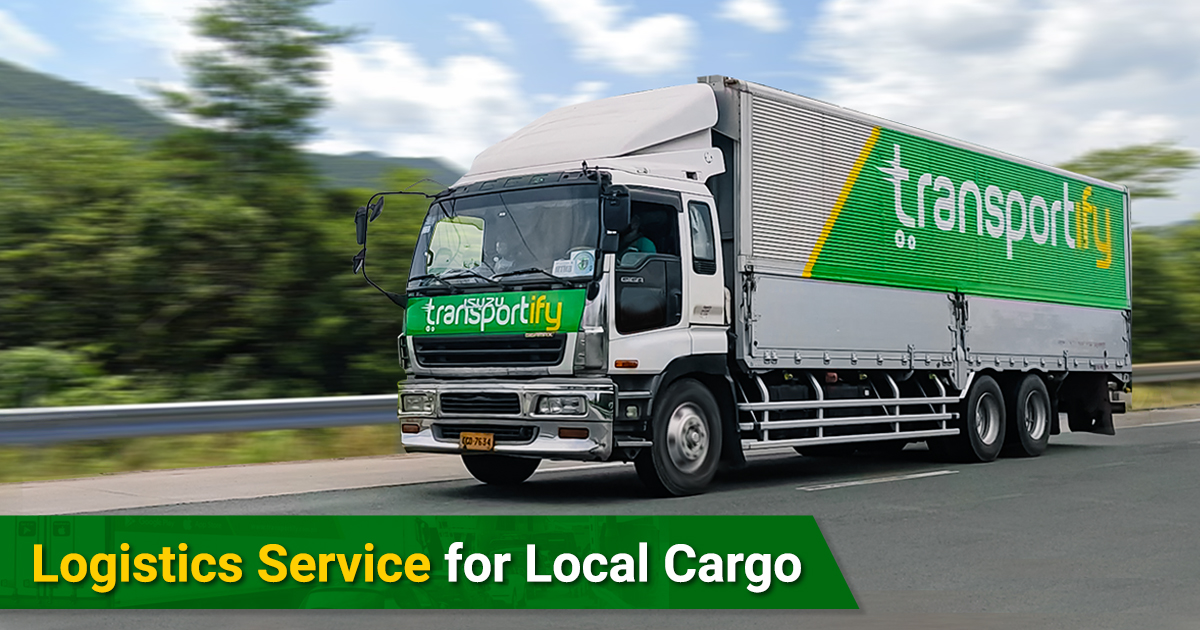 Companies rely heavily on logistics to maintain efficiency, cut costs, and meet the needs of their customers while monitoring complicated processes. Because of the dominance of e-commerce companies, logistics now encompasses more than just moving things from one location to another. As technology continues to revolutionize our society, its impact on the logistics business will only grow, causing a shift in how organizations deliver their products to customers promptly and efficiently.
Since then, the economy has been swept even further into the future, bringing with it an entirely new perspective on how we exchange commodities both locally and worldwide. With these technological advancements, the supply chain has been allowed to thrive and serve businesses with more innovative logistics services.
Supply and shipping management has become a global operation. The term "logistics" is now widely used in the business world to describe the efficient flow and storage of commodities from the point of origin to the consumer. This method relies heavily on the supply network.
Transportation, shipping, receiving, storage, and management are parts of a proper supply chain. In this blog post, we will learn about the role of a logistics service company and deepen our understanding of their craft.
What Is a Logistics Service Company and What Do They Usually Do?
A local logistics company is an entity that facilitates the exchange of goods or services from point to point. In the case of businesses, commodities are commonly transported in bulk, such as raw materials, to a manufacturing plant. One logistics service company that is known to transport local cargo throughout the Philippines is Transportify. No matter the particulars, Transportify, as a logistics service company, embodies the lifeblood of logistics– which is to fulfill the delivery requirements of users.
Here are some of Transportify's attributes that make it a reliable logistics service company in the Philippines:
Commitment to Excellent Service
Whether you're new to shipping a large quantity of goods or have a few questions regarding your local cargo, Transportify assures you that help is accessible. With their 24/7 Live Customer Support operations, Transportify ensures that every question is answered and attended to.
Diverse Services Fit to Your Needs
When looking for a logistics service company for business or individual use, seek the one who can deliver and provide an end-to-end solution. So whether you need a truck for less than truckload, full truckload services, or provincial delivery from Manila to Visayas or Mindanao, Transportify will collaborate with you to make it happen.
Values Your Time
Your business will suffer if your goods do not arrive on time. Your customers will be dissatisfied, and your client retention will suffer. Consider a logistics service company that will go to great lengths to ensure that your shipments arrive on time. Transportify, through their mobile and web app, allows the customers and drivers to manage their bookings, reflecting pick-up times to avoid miscommunication.
You will have a much smoother and less stressful shipping experience if you work with a logistics service company with the traits mentioned above, regardless of the size of your shipment. Transportify is available 24/7 every day if you want high-quality and affordable local cargo services. In addition, Transportify continuously innovates its services to ensure that it possesses all of the attributes listed above. All of these efforts are aimed at providing efficient and cost-effective distribution and movement of goods.
Transportify is a dedicated local cargo and logistics service company with substantial industry experience in city to city delivery, provincial delivery, office relocation services, FMCG logistics, and more throughout the Philippines. They make use of cutting-edge GPS tracking and have access to a large pool of skilled drivers. Moreover, offering a diverse fleet selection that is adaptable to your needs.
Here is the complete list of Transportify's vehicles and trucks you can use for your local cargo delivery:
Vehicle Type
Dimensions/
Weight Limits
Base Price


(Metro Manila)

Base Price


(Outside Metro Manila)

Base Price


(Visayas/Mindanao)

Wing Van 

32 to 40 x 7.8 x 7.8 ft




12000kg to 28000kg

7500 PHP

6500 PHP

6500 PHP

6w Fwd Truck

18 x 6 x 7 ft




7000kg

4850 PHP

4850 PHP

4850 PHP

Closed Van

10 to 14 x 6 x 6 ft




2000kg to 4000kg

1800 PHP

1450 PHP

1450 PHP

Open Truck

10 to 21 x 6 ft x open




2000kg and 7000kg

2300 PHP

1950 PHP

N/A

L300/Van

8 x 4.5 x 4.5 ft




1000kg

430 PHP

330 PHP

310 PHP

Small Pickup

5 x 5 ft x open




1000kg

310 PHP

250 PHP

220 PHP

Light Van

5.5 x 3.8 x 3.8 ft




600kg

250 PHP

192 PHP

225 PHP

MPV/SUV

5 x 3.2 x 2.8 ft




200kg

160 PHP

130 PHP

140 PHP

Sedan

3.5 x 2 x 2.5 ft




200kg

140 PHP

110 PHP

120 PHP
What Are the Usual Types of Local Cargo Services Used By Businesses?
Transporting local cargo may appear to be a nightmare due to the numerous islands that make up this country. However, this shouldn't be the case. With the latest logistical advancements, you simply need to identify which type of cargo service most fits your items.
This part of the article will provide you with the types of local cargo services in the Philippines via sea, air, or land.
Sea Freight
Sea freight is another alternative for getting your local cargo to different islands of the country. Freight ships are designed to carry big goods. However, if your cargo follows a strict timeline, sea freight might not be a good choice, especially when the Philippines is experiencing inclement weather. It is because of these external factors that delays can be inevitable via sea freight.
Air Freight
Airfreight is the most expensive option for local cargo, but if speed and timeliness are critical, the local cargo fees may be justified. In addition, air freight is regarded to be more dependable in terms of on-time delivery. If you wish to reduce lead times and the risk of loss or theft, it's an excellent option. If you're transporting perishable goods or precious commodities across long distances, you can consider this method.
Land Freight
Your freight will be transported via land cargo, which means it will be transported by truck or any other large vehicle capable of moving from one location to another. When your destination is within Luzon, and you're in Metro Manila, it's sometimes impossible to use air or sea freight delivery methods when your destination is only a few hours away by land. If you're transporting local cargo within the same island, land freight is a way to go. You may also employ RORO ships to carry vehicles between islands if you need to transport from one island to another.
SEE ALSO:
Transportify Is Here To Handle Your Local Cargo
Finding the right logistics service company can be challenging, but considering the options in these modern times, it is relatively easier to hire one. On demand delivery apps like Transportify can provide you with the most accessible trucking services for your local cargo with just a few taps on your phone. The delivery app offers flexible local cargo services of full truckload, less than truckload, and interisland trucking services to the islands of Visayas and Mindanao. Lastly, Transportify offers a Corporate Account for Business. Under this program, you can utilize exclusive services like cash on delivery (COD), proof of delivery (POD), dedicated fleet management, customized processes, goods insurance, flexible payment methods, and more.
| | | |
| --- | --- | --- |
| | or | |
Frequently Asked Questions:
What are the benefits of using a reliable logistics service company in my business?
✔️ Delivery fulfillments are considered an extension of your service. If you plan to outsource third-party logistics to deliver your local cargo, it would be beneficial for you and your customer to hire a company that exudes a high service level and offers innovative solutions. Remember that the satisfaction of your customers is not reliant only on your product but also on the delivery and after-sales services.
Can I book in Transportify if I have local cargo from Cebu to other islands?
✔️ Yes. Transportify has their interisland trucking service that picks up from Luzon and Cebu and drop-offs to key islands of the Philippines. Some of these locations are Samar, Tacloban, Bacolod, Iloilo, Mindoro, Davao, General Santos and Cagayan De Oro. If you want to know more about the popular routes of interisland trucking service, you can reach out to Transportify's 24/7 Live Support.