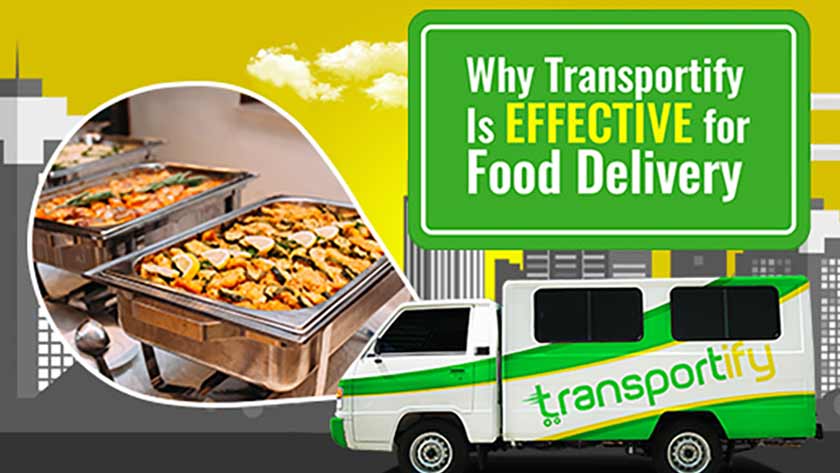 There is no doubt that Filipinos are food lovers—anywhere you look, food businesses are thriving, offering various kinds of both foreign-influenced and authentic Filipino food. From Filipino restaurants, to fast food chains, to sidewalk eateries, to street food vendors, it is evident that the food business industry in the Philippines will never stop growing and it has become a very significant part of the country's economic growth.
That is why we at Transportify freight logistics company do our best as a third-party logistics partner to cater our clients in the food business industry. We strive hard so Transportify can give effective food delivery services. Below are the reasons and ways on how we are able to make effective food delivery happen.
Vehicle for delivery services
Not all food are created equal. Some are more delicate—and more delicious—than others. While food like cakes and cupcakes need extra care during shipping that is why our regular bakeshop owner clients rent a Transportify car for delivery services. A car's air-conditioning system keeps cake and cupcake frosting and icing from melting, and its compact space provides a safer and comfier environment for baked goods.
Additionally, catering businesses can also rent L300 vans and closed van trucks for food delivery and transportation of tables, chairs, and other catering equipment.
Fast courier
Another way we can guarantee that we can keep food delivery requests fresh upon arrival at the destination is through Transportify's fast courier services. Our delivery driver partners are trained to be punctual to fulfill delivery requests on time as respect to our valued clients' time.
Warranty Policy
One of the best reasons why Transportify is the best partner for food delivery for businesses is our Business Program's Premium Warranty Policy. Our Premium Warranty Policy is a privilege enjoyed by clients enrolled under our Business Program. The Premium Warranty Policy entails that any item that got lost, damaged, or stolen during pickup, transportation, and delivery during a Transportify booking will be our company's responsibility. Because we value our regular customers the way we value our business clients, individuals are also privileged to a Limited Warranty Policy.
Want to know more why Transportify on-demand delivery app is effective for food delivery services? Feel free to inquire our customer service representative or read more of our blogs to learn more about our quality service.