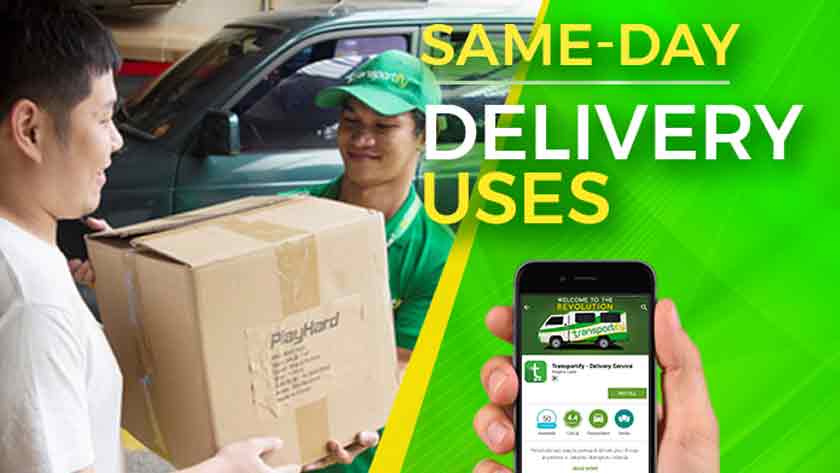 Some people are used to the traditional delivery service of local logistics providers, where packages take days, sometimes even weeks, to reach their destinations. But times changed and so did the ways of delivery. With technology, local same-day delivery is now possible. For those who think there is no urgent need for express delivery of parcels and packages, here are the different uses for this kind of logistics service:
Urgent Matters
Have you ever experienced instances when a loved one forgot something important at home? Let's say the important item is something that your loved one needs to have that day, like a medicine prescribed to take on time, a lunchbox, or documents for a business presentation. But due to some circumstances, you can't leave home to give him or her the important item and there's no one else available to deliver the item. What can you do?
You can use same-day delivery apps available on website and mobile like Transportify to contact a logistics provider who can fetch the item from your house and deliver it to your loved one. No need to leave the house and no need to go to courier service centers because your problem can be solved while staying at home!
For Small Businesses
With the advantages of social media, several Filipinos were able to brave the world of online business, selling different products on the Internet. Most of these small entrepreneurs are too busy at home to schedule meetups, especially those who sell personalized handcrafted products so they often hire a third-party logistics (3PL) partner to deliver their items.
However, not all 3PL partners accept same-day delivery services without additional charges as these logistics provider mostly started as traditional courier services. Fortunately, there are now apps like Transportify that specialize in same-day delivery of parcels and packages. For rush orders when a small home-based business entrepreneur needs affordable same-day delivery services, his or her client can receive the product within the day.
Saving Time
Same-day delivery service is not limited to small parcels at Transportify. We also accept same-day transactions for furniture and appliance delivery. As most malls and appliance centers don't always have available vehicles to transport the furniture or appliances from their store to your home, you usually have to wait days before the item you bought can be delivered at your door. This means you have to wait for a while before you can use your new furniture or appliance.
With the Transportify app, you can bring your sofa or refrigerator home on the same day you bought it! Just make sure that your phone has the Transportify mobile app and internet connection, and you will be able to see if there are any preferred Transportify delivery vehicles near you.
Same-day deliveries can solve many problems and even emergencies. They also don't have to be expensive as Transportify offers a cheap parcel delivery on the same day. You can try the Transportify app by downloading it now. You can also know more information by contacting our customer service representatives on live chat.