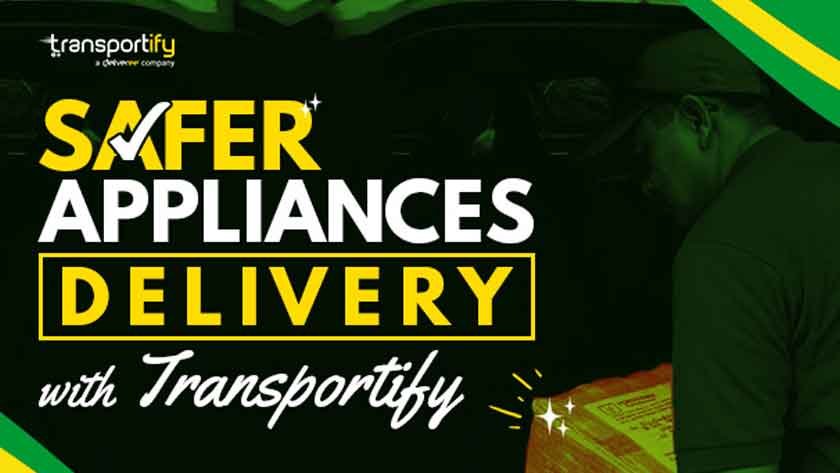 In the Philippines, it is not uncommon to see Filipinos using passenger jeepneys and tricycles as means to transport electronic appliances. However, few Filipinos are aware that this habit can cause both external and internal damages. Here are the reasons why you should opt for Transportify Philippines' delivery vehicles rather than tricycles when transporting appliances.
Avoid internal damages
The sharp bounces and vibrations of moving tricycles and jeepneys can affect the internal hardware and wirings within appliances like televisions, computer monitors, and computer central processing units. Even public utility vehicle drivers advise passengers transporting appliances using tricycles and jeepneys to let the electronic device settle for a day or more before turning it on to avoid shocking the internal hardware that just experienced intense vibrations. The chips and wirings inside appliances may be strong enough to withstand the vibrations and bounces, but to be safer, it is recommended that you use Transportify as an appliance delivery provider in the Philippines.
Avoid external damages
Transporting appliances by tricycles and jeepneys makes them vulnerable to external damages. Even if the appliances are in their boxes filled with Styrofoam or bubble wrap, there could be situations that can harm appliances. For example, Filipinos are not strangers to jeepneys and tricycles that suddenly pull over, causing passengers to uncontrollably lunge forward then bounce back. Situations like this may cause the appliances to drop and break or get scratched. To avoid damaging newly bought appliances, you can use the Transportify app for delivery service and book a same-day delivery while you are at the appliance store so Transportify could fetch your appliances from the store and deliver it to your house.
Protection from weather
Another danger of using tricycles and jeepneys to transport appliances is the lack of protective coverage from rain and intense sunlight. With Transportify's closed van for delivery, electronic appliances are shielded from harsh sunlight that could heat up and damage them in any way. Closed van trucks can also protect appliances' electric wirings from getting wet by the rain. If the appliances you bought are too large to fit in our economy vehicle option, you can rent a Transportify van or truck instead.
We know that most people use tricycles and jeepneys to save money in transporting appliances, but it might only cost more money if the appliance suffer any damage before reaching its destinations. For safe yet affordable appliances delivery service, choose Transportify!