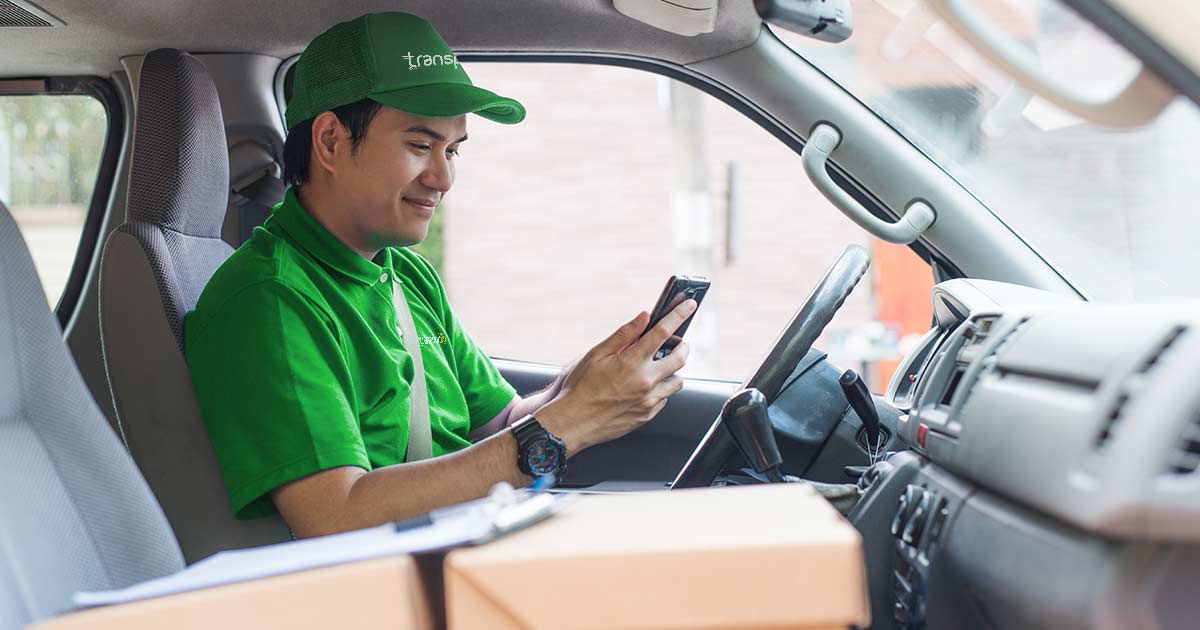 Need to have your items delivered on the same day, but you're worried your item might be damaged if you use motorcycles? Worry no more as you can use Transportify. Transportify is an on-demand courier app for fragile or more substantial goods. You can check out our fleet and prices for 2020 in the table below.
Column 1
Column 2
Column 3
Manila
Vehicle Type
Standard Rate
Full Day Rate

Economy

₱190




+ ₱20 Per KM

₱1,800

Economy Extra Space

₱290




+ ₱20 Per KM

₱1,900

L300/Van

₱500




+ ₱30 Per KM

₱2,800

Closed Van

₱2,150




+ ₱50 Per KM

₱6,000

Closed Van Extra Space

₱2,550




+ ₱50 Per KM

₱6,400
If you're interested in booking, you can click the button below, or if you'd like to know more about the company, you can read below an article written by George Chua of Business Mirror.
The Federation of Philippine Industries (FPI) President, George Chua, wrote in his Business Mirror Online column, an article titled Transportify, which discussed the best and on-demand delivery app in general. Business Mirror Online is the digital and online version of Business Mirror, a daily business newspaper in the Philippines that focuses on news concerning the country's economy and commerce. George Chua is also the chief executive officer of Bayan Automotive Industries Corporation and the host of Global News Network's Usapang Bayan.
In his article, Chua stated that he came to know about Transportify, an app for courier service in the Philippines, through Bloomberg TV's television show, Bright Ideas, where the said logistics service provider was featured in one of its episodes. Watching the interview and hearing the details about Transportify, Chua came to realize that the Transportify app is the best solution to revolutionize the logistics industry in the country with its affordable courier and delivery services.
Chua went on to discuss the different advantages of the now-famous app for courier service in the Philippines, including how "everyone is a winner" with Transportify. Chua wrote:
"Customers, driver/operators, and even logistics companies all benefit from this delivery-service app. Maximizing the efficient use of resources enables everyone to profit from this arrangement, which is really nothing more than a customer placing a delivery request on the Transportify app which is then broadcast to the registered drivers who then respond to pick up and deliver the package or packages, which includes furniture, appliances, and other goods."
The FPI President also mentioned how Transportify was able to help numerous local entrepreneurs from small and medium to big businesses as their go-to third-party logistics partner, commonly known as 3PL. Chua even ended the article by encouraging his readers to consider using Transportify. "If you are looking to become an entrepreneur or simply need a better way to make your deliveries, get in touch or go to with Transportify…"
Two years later, Transportify continues to thrive on being the go-to app for courier service in the Philippines for 2020. Its services, features, and endeavors to keep on being developed for the greater good and advancement of the country's logistics industry. Business customers, as well as individual users, need to watch out for more because Transportify is just getting started for 2020.
You may read Chua's Business Mirror article about Transportify here.
How A Courier Service In The Philippines Is Changing Logistics
An interesting thing to note about Chua's article is how much it reveals about the logistics industry. It isn't just talking about Transportify as a courier service in the Philippines. As he highlights the benefits, he is also pointing out the gaps in the industry.
What are the problems with the current logistics industry?
Besides Grab's extension with Grab Express, it is one of the only delivery-on-demand apps available. Courier services in the Philippines are primarily entrusted to long-established delivery companies, and there aren't many players on the field. Absence of an app for courier service means people have to go out of their way to send their packages. While other countries can easily send and receive items, we have to make it a full day errand (if you do not live near a courier service).
Chua noted that the majority of the vehicles used for deliveries are motorcycles and trucks. There are many limitations based on how well they can hold and transport special items and keep them in good condition. There isn't a lot of variety by way of vehicles with courier services in the Philippines. For long-term business partnerships, there isn't a way for the business to control the way the item is delivered; they have to conform to the system the logistics company has in place.
Courier service in the Philippines, especially one provided by the business themselves, occupies a gray area with delivery personnel. Contractualization of workers is a genuine concern, especially with companies that do not have regular deliveries as a part of their operations—what happens to the staff they have dedicated to deliveries only? It becomes difficult for them to work in that environment, and it is difficult for the business to justify expanding their workforce.
Another issue Chua noted was the Philippines' efforts to adopt the clean air act. Given how expensive purchasing a vehicle is, from motorcycles to trucks, people will try to keep those machines in use for as long as they can. Vehicles also outgrow their roadworthiness but still manage to exchange hands as long as they are still useful. The Clean Air Act, with a specified Euro 4-emission requirement, may take away a lot of options out of the market and off the streets. Are there enough vehicles that are Euro 4 compliant to keep the logistics industry moving?
Chua noted that while it is sad, it is untapped potential. There is a lot that needs to be fixed, but a lot can also be done.
What Makes Transportify the Solution?
Transportify uses vans from the size of a taxi up to a large UV for its deliveries. They also have 4 wheeler and 6 wheeler options for deliveries that require more space and power. A regular van though can take care of most items that require a courier service — no need to toss the coin between a small motorcycle and an oversized truck.
Proving a delivery service is the way to go when you want to create a more convenient, seamless shopping experience; however, to prematurely set it up without understanding the dynamics behind committing to the service will only harm your employees. Using the Transportify app for courier service to outsource your delivery needs, for a trial period or long term, is a great way to understand better how your operations may change with the new service. Completely outsourcing the delivery also allows a clear division of labor that removes a gray area roles that my harm contractual workers. Outsourcing has the bonus of taking away the pain of finding the right vehicle fit with the new Clean Air Act.
Transportify has other great features that round up its role in the logistics industry nicely. The track and trace feature makes it easy for businesses and individuals to know where their packages are. The 24/7 customer service line makes it easy for people to come forward with their concerns without waiting for three business days for a reply. They have extra services like an express option that guarantees the package's ETA within two hours. No other app for courier service covers the same expansive range Transportify achieved.
How Can You Become a Winner Too?
Be it a business or a person; everyone stands to gain from improved courier services in the Philippines. An app for courier service means that people have immediate access to making deliveries. Independent businesses can better serve their customers. Family and friends can exchange gifts without braving Philippine traffic when they are busy.
Whether it has your delivery needs met, knowing there is a decrease in contractual work, or knowing the vehicles on the road are Euro 4 compliant—the logistics industry will never be the same again. It is a win-win situation.
Frequently Asked Questions:
What app for courier service allows deliveries outside Metro Manila?
Currently, Transportify is the only app for courier service that lets you deliver outside Metro Manila or Pampanga. Grab Express only allows within Metro Manila or Cebu while Lalamove covers parts of Cavite, Laguna, and Rizal.
How much does an app for courier service charge?
Grab express is a motorcycle courier app that charges P80 base fare plus the distance traveled for package that weighs 20kg or less. Transportify, on the other hand, would cost you P190 for the base fare +P20/km when you book the economy vehicle to deliver bulky items with a weight of up to 200kg.