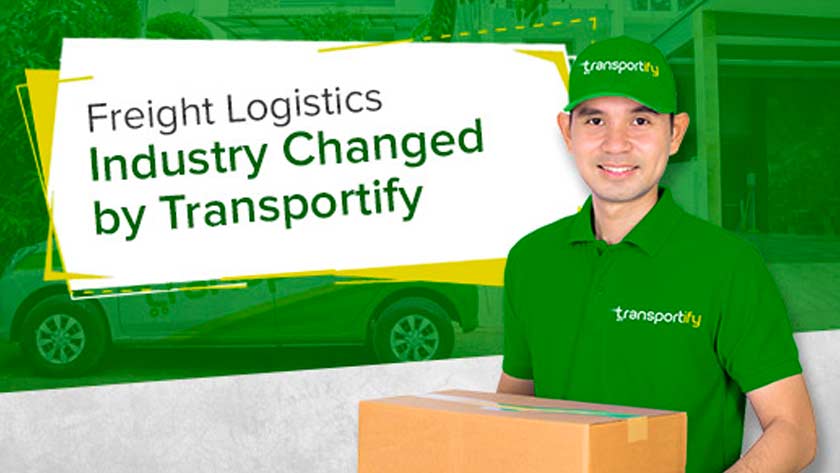 Everyone seems to be using the services of freight logistic companies, a proof that these local courier service providers have long since established themselves in the industry. But according to World Bank's Logistics Performance Index (LPI) in 2016, Philippines actually ranked 71 among 160 countries—apparently, the country's logistics industry is not as great as it appears to be. It is clear that something has to improve—that a freight logistics company has to do more.
And that is what Transportify is trying to do. Transportify is changing the industry of freight logistics with its revolutionary on-demand delivery app. Here is how Transportify has changed the game:
Real-time Tracking Feature
Back then, traditional courier service providers define package "tracking" by sending their clients a simple text message when the package reached its destination. That was how people "tracked" their packages—without knowing where the delivery item exactly is during shipping.
With Transportify's real-time tracking feature, package senders and recipients can actually track the location of delivery items as they move from the pick-up location to their assigned destination. You can monitor your packages' exact location in real time through our mobile app.
User-Driver Chat Feature
Before smartphones and on-demand delivery apps, sending packages were very different. Package senders have no direct contact with the driver of the delivery vehicle carrying their items. Thus, senders and recipients often worried whenever there was a delay in the delivery, as they have no idea what was happening to their delivery items.
Fortunately, Transportify took advantage of modern-day technology to solve this problem. With the User-Driver Chat feature on the on demand delivery app, customers can now directly message or call the driver handling their delivery item. Now you have the option to chat with the driver and address your concerns about the package. And since this is a two-way chat feature, the driver can also message you whenever he has some concerns himself.
AI Delia
People used to wait in line in courier centers for hours only to have their delivery requests rejected because of different reasons. Customers were left with no choice but to look for other options or just go home with all their efforts wasted. To avoid wasting the customer's time and effort, Transportify came up with its Artificial Intelligence Computer Bot Delia. Delia helps customers find and book a delivery after the app failed to do so after two succeeding attempts. No more waiting in line and no more efforts wasted.
Truly, Transportify's mobile app is revolutionizing the logistics industry with its unique and helpful features. You can simply download the app and experience firsthand the one-of-a-kind technology Transportify is offering as a freight logistics company.