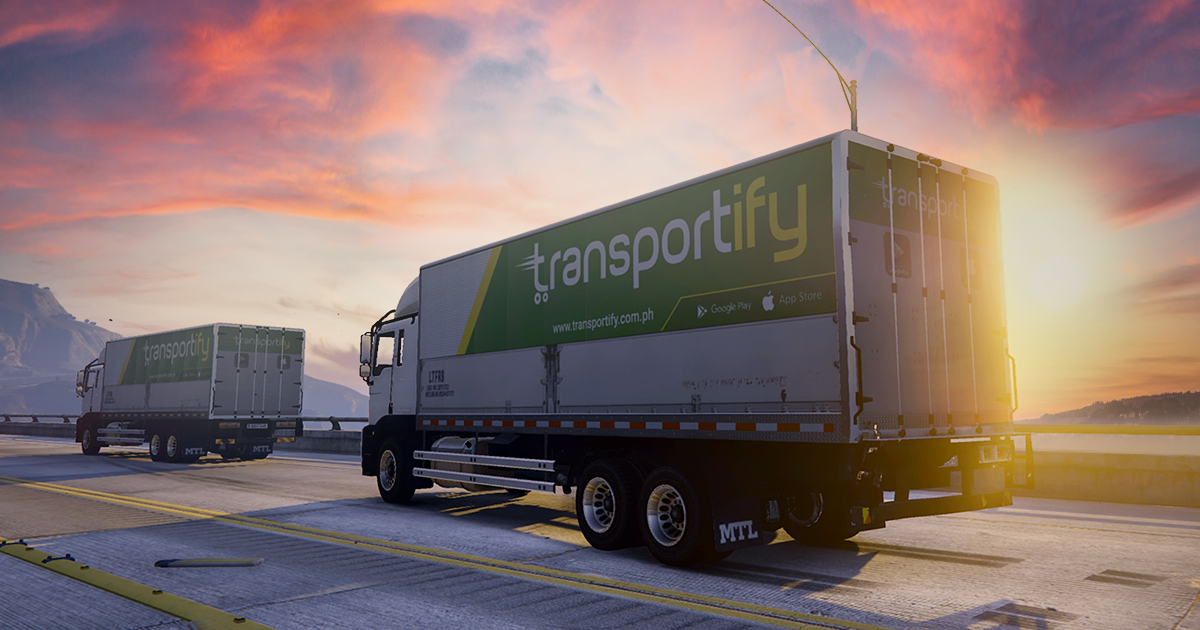 In recent years, there has been an increase in demand for fast and convenient logistics services in the Philippines. This is brought about by the establishment of numerous retail and ecommerce stores being set up by MSMEs (Micro, Small and Medium enterprises). As a result, many logistics companies adopted new technology and techniques to better serve their clients.
As more innovation takes place, new clients could be puzzled at the complexity of the entire logistics and supply chain operation. That is why it is essential to understand the importance of having a reputable freight forwarding company partner for business in order to make better decisions on the pointing direction of the company.
This article aims to explain how a business owner should choose between a 3PL (third party logistics) and a freight forwarding company depending on the needs of their business. And how can a freight forwarding company in the Philippines make transport services easier and more efficient.
What Is the Difference Between a 3PL and a Freight Forwarding Company?
Basically, 3PLs or third party logistics providers are outsourced logistics companies that cover all or a part of a business' logistics activities most especially logistics and supply chain. These specialized partners are focused on handling multi operations such as warehousing and transport services which are usually customized on a per customer basis.
Third party logistics companies are well versed in optimizing a company's logistics framework to help clients scale up and maximize its resources and profitability. 3PLs move goods but it does not mean that they only transport those products. They are also capable of adding extra services related to supply chain and logistics including inventory management, shipment processing, invoicing and a whole lot more related to providing visibility into many different distribution channels
Then there comes the freight forwarding company. A freight forwarder, forwarding company, or forwarding agent, as what most people call it, is known as a provider that arranges transport services for individual customers or big corporations to pick up cargo from an origin point going to the final point of distribution.
A freight forwarding company has a direct contact with the shipping line, often multiple companies, to avail transport services of goods. They are considered as the experts in the supply chain link. Service of a freight forwarding company often include airfreight, sea freight and inland transport services and other intermodal methods for a single shipment.
A freight forwarding company typically specializes in specific logistics functions than most third party logistics companies. So the fundamental uniqueness of freight forwarding companies is their narrower focus on the transport services side of the supply chain while 3PLs have broader focus.
Business Program
Services
Program Features
Live Support

Open 24/7

Prepay

Available

Postpay with Monthly Invoicing

Available

Destinations

A total of 16 destinations can be added in every booking

COD/POD
COD + POD
2.50% of invoice
Min of 80 PHP
(Flat Fee/Booking)
POD Only
80 PHP for ≤ 3 destinations
160 PHP for ≤ 10 destinations
200 PHP for ≤ 15 destinations
Insurance and Warranty

Up to 3 million PHP coverage from OONA Insurance

Nationwide Service Area

Available




Interisland and Same Day Trucking in Luzon, Visayas, and Mindanao

Business Web Dashboard

Team Account Management Customized Reports
Is It Advisable to Outsource Transport Services to a Freight Forwarding Company?
Sourcing and assessing the right transport service provider is a tough decision to make. It boils down to the needs of the customers whether a freight forwarding company works or a third party logistics will create a big difference. It is advisable to review the current status of the business, perform a cost benefit analysis, evaluate the quality of service needed and consider other aspects of the business in order to obtain the best choice in logistics.
Outsourcing transport services in the Philippines have a significant impact on the performance of the business which is why many companies choose to outsource their services to modern freight forwarding companies like Transportify. If you are a business interested in using Transportify as your transport service provider, then you may explore the table below which contains information about the features and benefits of the program under corporate accounts:
Make Transport Services Easier with a Freight Forwarding Company
Having an entire in-house fleet for logistics can be very costly and time consuming. Choosing to outsource transport services with a freight forwarding company will make a lot of impact to the company since it provides the capability to organize all the demands of the shipping process.
Since they are experts in the import and export services, clients will be sure that cargos are transported to their right destination and will save a lot of time and effort on the customer side in managing logistics. Get ready to list down these key points that makes freight forwarding a better choice for a growing business:
1Freight Management
Outsourcing to a freight forwarder provides an unbeatable strategy to reduce carrying cost in handling inventories. Goods will flow in smoothly and have consistent time on deliveries. Freight management companies with efficient freight systems will result in lesser damage in handling cargo deliveries. Fewer damages translates to lesser errors and operational costs for the company.
By gaining these advantages in freight management, your business will be able to enhance all aspects of market performance and gain visibility over the whole picture of your business' supply chain.
2Efficient Cargo Space Handling
Freight forwarders have the best options when it comes to handling cargos from customers. If your business requires to transport a great volume of stocks on a regular basis, then it is best to resort to a full truckload service from a freight forwarding company in the Philippines. However, if you have lesser demand for goods transportation, then LTL might favor your needs. It is really important to identify and weigh all the pros and cons involved in each method of freight delivery.
A freight forwarding company in the Philippines may also extend a hand if you are really not quite sure on which cargo space suits the needs of your business. If you'd like to get a consultation from a modern freight forwarding company in the Philippines, then you may contact Transportify and assess which cargo space services can be of benefit for your company.
3Interisland Trucking
Since our country is composed of more than 7,000 islands, it is a big challenge to bring goods to different places without spending more on costs. One way to combat this surge in cost is by hiring a freight forwarding company in the Philippines that is able to service to many island groups with low rates. Interisland trucking is effective in trading cost reduction suited to island groups in Visayas and Mindanao.
SEE ALSO
Transportify is one of the companies who saw the potential of interisland trucking in the Philippines. They see it both as a potential for business growth as well as helping traders in driving more benefits for rural development and income generation. Transportify's interisland trucking service is already available in the application.
Are you interested in getting all the benefits of partnering with a freight forwarding company in the Philippines for your goods transport services? Then we have a business proposal for you. Transportify Corporate Account for Business offers a wide roster of benefits for 2023 freight services. Businesses will get to enjoy convenient payment options, goods insurance, process mapping, custom equipment, SOP and service while having a dedicated fleet of drivers on the platform. Document return and COD are some of the extra options available with corresponding cost per booking.
Start making a difference in your logistics process by getting a freight forwarding company in the Philippines like Transportify. You may download the application on Google Play Store and Apple App Store or scan the QR code or click the button below:
| | | |
| --- | --- | --- |
| | or | |
Frequently Asked Questions:
Who is the best freight forwarding company in the Philippines?
🚚 Depending on the needs of your company, there are many different freight forwarding companies in the Philippines. They have different specializations that make them stand out from other companies. Choose among DHL, Ernest Logistics, and AAI Worldwide Logistics. If you are looking for a reputable modern freight forwarding company in the Philippines that uses technology in handling their shipments, then Transportify is the right choice for you. They are able to fulfill inbound and outbound logistics with good service quality and low rates.
What industries use transport services from a freight forwarding company?
🚚 Big companies such as FMCGs, electronics, and retail suppliers resort to FTL service from a freight forwarding company in the Philippines. These industries have high demand which makes full truckload freight a better choice for their business. Less than truckload freight forwarding is usually availed by small and medium enterprises, furniture manufacturers, and agricultural suppliers to lessen their logistics costs since they only pay for the size of their cargo to the freight forwarding company.